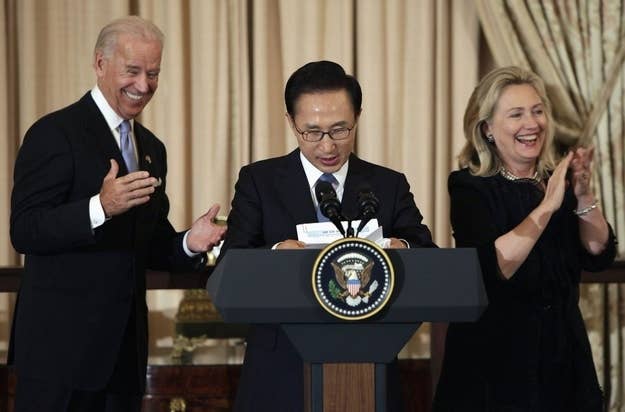 Bill Clinton's Secretary of Labor is still pushing for his plan to save the Obama presidency -- by having Hillary Clinton and Joe Biden swap jobs.
"She would bring a certain pizzazz to the ticket," Robert Reich told WABC Radio's Aaron Klein today. "I don't want to be understood to be criticizing Joe Biden. I think Biden has done a good job as vice president. But Biden always had his eye on, or for many years had his eye on the Secretary of State. The swap would be certainly something that I think he would be interested in."
Biden and Obama have not, in fact, shown any interest in this deal, though Clinton has signaled that she doesn't plan to stay on at Foggy Bottom in a second term.
And the political calculation of dumping Biden in an election when Catholic men like him will be a key swing vote seems questionable.
Reich, though, argues that it's all about energy.
"I don't think that given a second term and a reelection, Biden would give the same excitement or bring the same enthusiasm to the ticket as Hillary Clinton," he said.
"I think that she is widely admired. Now some people on the right, Republicans who don't like Obama are certainly not going to like Hillary Clinton, but they're not going to vote for that ticket anyway. They are not going to even vote for Obama in the first place regardless of who he has with him," he said. But many independents are going to be attracted to Hillary Clinton being on the ticket. Again given her intelligence and proven track record, given her experience and given what she has done both in the senate and as Secretary of State."