Catholic Health Service Chief Backs White House Plan
So does Planned Parenthood. Is the center holding?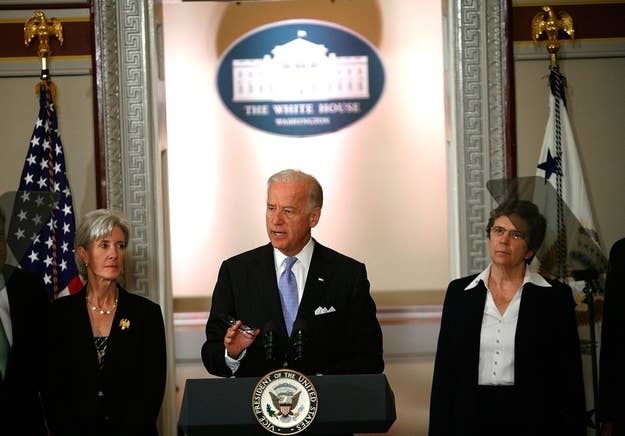 The White House's search for a compromise between women's rights advocates and defenders of religious liberties received some good news today: A key Catholic figure, Sister Carol Keehan who heads Catholic Health Services, has signed off on the White House plan, a senior administration figure told reporters on a conference call this morning.
Keehan's an important figure: She's the Catholic leader most supportive of the Administration's health care plans, but has reportedly felt burned by the latest push to require that employers like Catholic hospitals cover their workers' contraception.
"The framework developed has responded to the issues we identified that needed to be fixed," Sister Carol Keehan said in a statement reported by the Associated Press.
The compromise would require insurance companies to offer contraception coverage to employees direction, going around the religious institutions. It's already being dismissed by the Catholic hierarchy as insufficient, and blasted from the stage of a conservative gathering across town in Washington, D.C. The insurance industry's position on the move also remains unclear.