Bush Girls Fell For Obama
French diplomat reveals how George W. Bush first knew Obama would win: His daughters were crazy about the Democrat.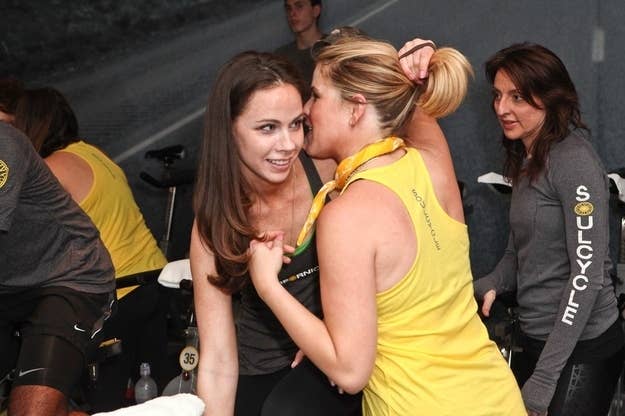 George W. Bush told French President Nicolas Sarkozy that he had early intelligence that Democrat Barack Obama would be his successor in the White House: His daughters were enthusiastic supporters of the Democrat, according to an account from a top French official.
The 43rd president backed John McCain, his fellow Republican, former rival, and uneasy ally. But Bush told his French counterpart that his twin daughters, Barbara and Jenna, made no secret of their allegiance to Obama, who wielded a strong generational appeal, according to Jean-David Levitte, the former French Ambassador to the United States who was then in Paris as Sarkozy's top foreign policy advisor.
"Bush believed that Obama would win because his twins swore by him," Levitte told Le Monde's Arnaud Leparmentier in an article in the French newspaper today. The article, excerpted from a pre-election book on Sarkozy, is not online.
Sarkozy viewed Bush as "sympa" — a nice guy — according to the account by Leparmentier, who covers Sarkozy for the leading French daily, and Sarkozy viewed French anti-Americanism as a "cultural cancer."
Sarkozy, the paper writes, was ready for Obama's rise, and ready to forge alliances on issues like the Libya invasion, in part because of the intelligence he'd gotten from the American president.