Bolton To Endorse Romney
Former U.N. Ambassador expected to announce this evening on Fox. A mustachioed uber-hawk whom Gingrich promised Foggy Bottom.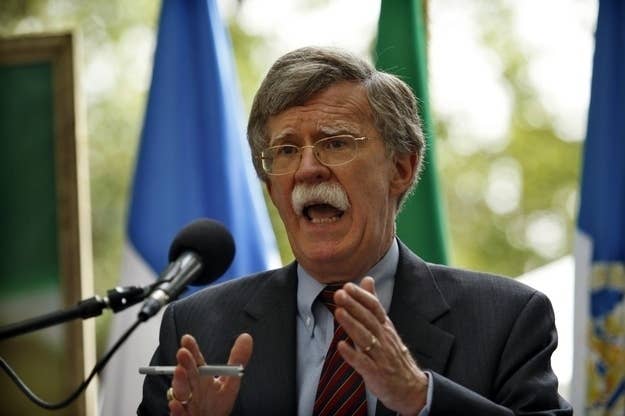 John Bolton, George W. Bush's controversial Ambassador to the United Nations, will endorse Mitt Romney tonight, a Romney supporter told BuzzFeed.
Bolton tweeted earlier this evening that he plans to make a major announcement on Fox News's "On the Record with Greta Van Susteren."
Bolton is a former aide to Jesse Helms who embodies a Republican foreign policy universe that's deeply skeptical of international institutions and hawkish in international affairs, but which splits with neoconservatives on certain questions. Bolton, for instance, criticized President Barack Obama for letting ally Hosni Mubarak fall, where other conservatives welcomed the rise of a democratic Egypt.
Bolton has also backed military action against Iran -- he recently dismissed assassinations and sanctions as "half-measures" -- and many Republicans admire his blunt views. He was also an outspoken foe of plans to build a mosque near Ground Zero in New York.
Bolton flirted with his own presidential run, and has been courted by several Republicans. Rick Perry met with Bolton, and Newt Gingrich said he'd make Bolton his Secretary of State.