Bill Kristol Will Never Admit Defeat
This thing is just getting started, he tells Laura Ingraham.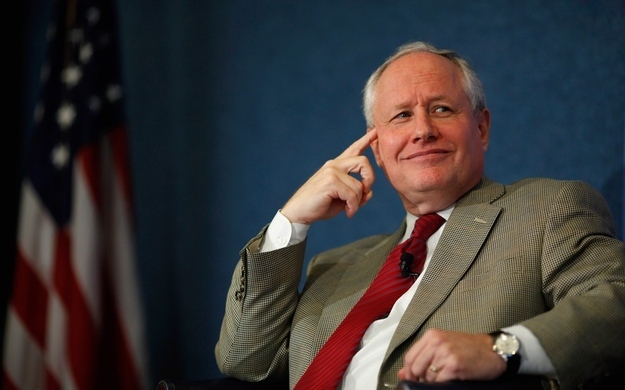 Weekly Standard Editor Bill Kristol has for about a year been the leading supporter of SOMEBODY ELSE FOR PRESIDENT.
He had a Chris Christie period, Paul Ryan period, and a Mitch Daniels period, among others.
And now, with those men offstage and Mitt Romney well into locking up the nomination, Kristol is not budging.
"For the Romney campaign to suggest thing is over is intellectually dishonest, frankly, and I think rubs Americans the wrong way," he told Laura Ingraham today. "Only a third of the states have voted."
This thing is just getting rolling.