Bill De Blasio Secures Democratic Nomination In New York
Bill Thompson, his chief rival, will drop out, the Daily News reports.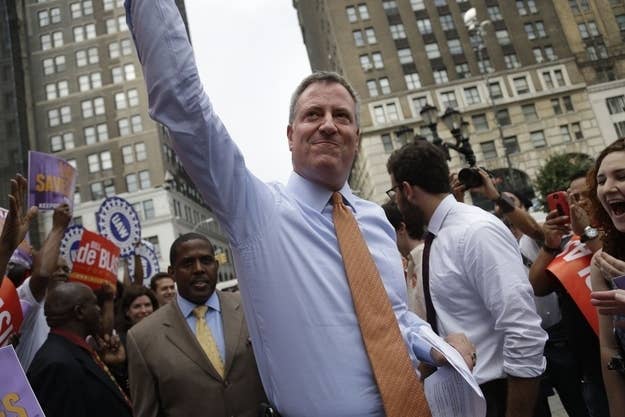 Bill de Blasio, a liberal Democrat who ran directly against Mayor Michael Bloomberg, will be his party's nominee in November, escaping a potentially damaging runoff.
Former Comptroller Bill Thompson — who nearly missed the mayoralty in 2009 — will not seek a runoff with de Blasio, New York newspapers reported.
Thompson may not have had much of a choice: A city Democrat told BuzzFeed that the latest vote count puts de Blasio at 40.47%, safely over the threshold that would force a runoff.