Bachmann Staffer Blasts "Sexist" Santorum Campaign
Is it God's highest desire … to have a woman rule the institutions of the family, the church, and the state?" Johnson asked. Waldron wants an apology.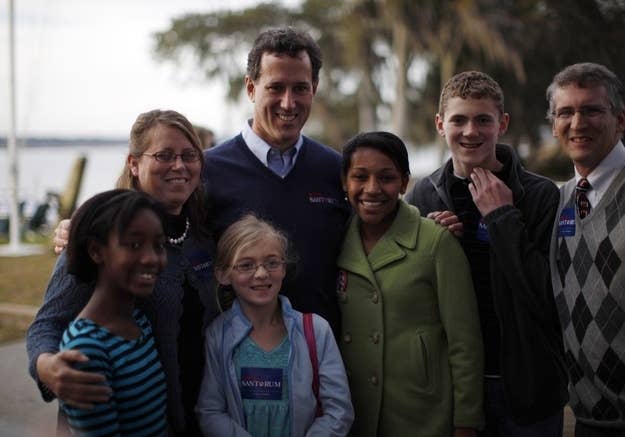 Michele Bachmann's top Christian outreach aide is demanding an apology from Rick Santorum, in response to emails from a Santorum staffer suggesting conservative voters should not back a woman for president.
Children's lives would be harmed if a woman was president, Santorum coalitions director Jamie Johnson wrote, according to the Des Moines Register.
"The question then comes, 'Is it God's highest desire, that is, his biblically expressed will, … to have a woman rule the institutions of the family, the church, and the state?' " Johnson's email reportedly said.
The emails provoked a furious email from Bachmann's former Faith Outreach Director, Peter Waldron, to BuzzFeed today.
"There is reason to believe that Senator Santorum's campaign deployed a sexist strategy against Michele Bachmann among IA Evangelical pastors, value-voters, and home school parents," Waldron wrote. "I don't know if Mr. Johnson considered the consequences of his statements or was actually saying that the 100+ female members of Congress, sitting Supreme Court justices, governors, state, municipal and local elected female officials resign!! However, it does reveal a strong conviction held by key IA campaign advisor to the Senator."
Santorum succeeded, for a variety of reasons, in drawing the support of Christian conservatives in Iowa away from Bachmann, the early frontrunner for their vote.
Waldron, in his email, cited "more evidence" of a sexist plot:
1. Three influential pastors publicly asked Michele to resign from the nomination process when she was leading Senator Santorum in the national and Iowa polls.
2. Two senior IA pastors who endorsed the Senator mentioned in private meetings with pastors and lay-leaders that they could not accept a "female commander in chief".
3. A significant IA ministry leader rejected the consensus of Evangelical Pastors who met at his urging to agree to a single candidate. The consensus winner was Michele Bachmann.
4. IA home school parents who supported Senator Santorum circulated a treatise, "Should Christians Support a Woman for the Office of Civil Magistrate?" by William Einwechter.
5. One key Santorum Pastor told me that the Lord told him to ask Michele to drop out of the race and endorse Senator Santorum.
"In light of the empirical and anecdotal evidence I ask that Rick Santorum terminate Mr. Johnson, clarify his position, and, finally, but not last, apologize to Rep. Bachmann," Waldron wrote.
Santorum aides didn't immediately respond to an email inquiring about the situation.