1.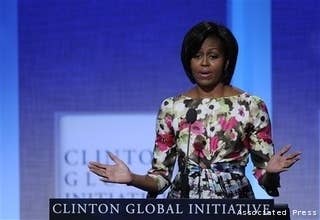 2.
Michael Smith News Broke Before, Not After, Inauguration
The Obamas: "The longest-running headache was over redecoration. A few days after the inauguration, news broke that Michael Smith, the decorator the Obamas had just chosen, had redone the executive suite of John Thain, the ousted chief executive of Merrill Lynch, at a budget of $1.2 million." [88]
§ 1/17/09: San Francisco Chronicle: "Michael S. Smith, Who Was Named This Week As The New White House Decorator, Is A Native Of California Whose Style Is Steeped In European Tradition." "Michael S. Smith, who was named this week as the new White House decorator, is a native of California whose style is steeped in European tradition. Smith was one of three finalists in the designer selection process, according to Katie McCormick Lelyveld, spokeswoman for first-lady-to-be Michelle Obama. The Obamas selected him to redesign the private quarters, she says, 'because he had a similar vision of what they were looking for.' His interiors reflect a well-traveled look that includes the use of fine fabrics and rare antiques and a combination of different time periods, cultures and price points. His designs are known for being comfortable yet sophisticated, classic yet modern, filled with priceless pieces yet inviting and livable." [San Francisco Chronicle, 1/17/09]
Actually, the news that Smith had done the lucrative Thain gig broke two days after the inauguration.

Point, Kantor.
3.
Financial Reform Legislation Was Signed Into Law In July 2010, Not June 2010
The Obamas: "He had passed an extraordinary amount of legislation since January 2009: health care reform, the financial regulation bill, the stimulus, Ted Kenney's national service bill, new credit card reforms, a fair pay act for women, the expansion of the Children's Health Insurance Program, and student loan reform, just to name a few. [192 (Chapter covered May – June 2010)]
§ Obama Signed Financial Reform Legislation Into Law In July 2010. "President Barack Obama on Wednesday signed into law the most sweeping overhaul of U.S. financial-market regulations since the Great Depression, marking the conclusion of an effort to craft a legislative response to the 2008 financial crisis. Mr. Obama pitched the measure as a major step toward correcting the problems that contributed to that crisis and the recession that followed." [WSJ, 7/21/10]
Point to Kantor's critics. She got the date wrong.
4.
Immigration Remarks Were In July 2010, Not June 2010
The Obamas: "The issue came to a head with a relatively little noticed presidential speech on immigration in June." [234]
§ POTUS Delivered Immigration Speech On July 1, 2010. [WSJ, 7/1/10]
Kantor was, again, a month off.
5.
Middle Class Tax Cut Has Been Advertised
The Obamas: "The stimulus Congress had passed in February 2009 contained a middle-class tax cut, but the administration had not advertised it" [156]
§ 2/21/09: White House Blog Post: "The Quickest And Broadest Tax Cut Ever." "Two important takeaways from the President's Weekly Address this morning. #1, the American Recovery and Reinvestment Act will start having an impact as soon as a few weeks from now, in the form of the quickest and broadest tax cut in history: 'Because of what we did, 95% of all working families will get a tax cut -- in keeping with a promise I made on the campaign. And I'm pleased to announce that this morning, the Treasury Department began directing employers to reduce the amount of taxes withheld from paychecks -- meaning that by April 1st, a typical family will begin taking home at least $65 more every month. Never before in our history has a tax cut taken effect faster or gone to so many hardworking Americans.' #2, once the economy has recovered and we've laid the groundwork for a sustainable future, the President is committed to taking on the massive deficits we inherited: 'That work begins on Monday, when I will convene a fiscal summit of independent experts and unions, advocacy groups and members of Congress to discuss how we can cut the trillion-dollar deficit that we've inherited. On Tuesday, I will speak to the nation about our urgent national priorities, and on Thursday, I'll release a budget that's sober in its assessments, honest in its accounting, and that lays out in detail my strategy for investing in what we need, cutting what we don't, and restoring fiscal discipline.' [White House Blog Post, 2/21/09]
§ 4/10/10: POTUS: "For Most Americans, This Making Work Pay Tax Credit Began Showing Up In Your Paychecks Last April." "First, because folks who work hard should be able to make a decent living, I kept a promise I made when I campaigned for this office and cut taxes for 95 percent of working Americans. For most Americans, this Making Work Pay tax credit began showing up in your paychecks last April. And it continues this year, for a total of $400 per individual and $800 per couple, per year." [POTUS Remarks, 4/10/10, http://www.whitehouse.gov/the-press-office/weekly-address-recovery-act-benefiting-american-families-during-tax-season]
The White House may have blogged about it, but there was a wide perception it had not been effectively advertised. Point, Kantor.
6.
POTUS Publicly Touted Supposedly "Secretive" Phrma Agreement
The Obamas: "Now he was attempting to pass health care via secretive deals with the pharmaceutical industry…" [163]
§ 6/20/09: POTUS: "I Am Pleased To Announce That An Agreement Has Been Reached Between Senator Max Baucus And The Nation's Pharmaceutical Companies That Will Bring Down Health Care Costs And Reduce The Price Of Prescription Drugs For Millions Of America's Seniors." "I am pleased to announce that an agreement has been reached between Senator Max Baucus and the nation's pharmaceutical companies that will bring down health care costs and reduce the price of prescription drugs for millions of America's seniors. As part of the health reform legislation that I expect Congress to enact this year, pharmaceutical companies will extend discounts on prescription drugs to millions of seniors who currently are subjected to crushing out-of-pocket expenses when the yearly amounts they pay for medication fall within the doughnut hole any payments by seniors not covered by Medicare that fall between $2700 and $6153.75 per year. The existence of this gap in coverage has been a continuing injustice that has placed a great burden on many seniors. This deal will provide significant relief from that burden for millions of American seniors." [President Obama Statement, 6/20/09]
Point to Kantor. The deal was secret until the White House was forced to reveal it.
7.
POTUS Nobel Remarks Began With Discussion Of Current World Circumstances
The Obamas: "He began with nothing less than the history of war in humankind. 'War, in one form or another, appeared with the first man,' he said…" [165-166]
§ 12/10/09: POTUS Nobel Remarks: "I Receive This Honor With Deep Gratitude And Great Humility. It Is An Award That Speaks To Our Highest Aspirations -- That For All The Cruelty And Hardship Of Our World, We Are Not Mere Prisoners Of Fate. Our Actions Matter, And Can Bend History In The Direction Of Justice. And Yet I Would Be Remiss If I Did Not Acknowledge The Considerable Controversy That Your Generous Decision Has Generated. (Laughter.) In Part, This Is Because I Am At The Beginning, And Not The End, Of My Labors On The World Stage. Compared To Some Of The Giants Of History Who've Received This Prize -- Schweitzer And King; Marshall And Mandela -- My Accomplishments Are Slight. And Then There Are The Men And Women Around The World Who Have Been Jailed And Beaten In The Pursuit Of Justice; Those Who Toil In Humanitarian Organizations To Relieve Suffering; The Unrecognized Millions Whose Quiet Acts Of Courage And Compassion Inspire Even The Most Hardened Cynics." "I receive this honor with deep gratitude and great humility. It is an award that speaks to our highest aspirations -- that for all the cruelty and hardship of our world, we are not mere prisoners of fate. Our actions matter, and can bend history in the direction of justice. And yet I would be remiss if I did not acknowledge the considerable controversy that your generous decision has generated. (Laughter.) In part, this is because I am at the beginning, and not the end, of my labors on the world stage. Compared to some of the giants of history who've received this prize -- Schweitzer and King; Marshall and Mandela -- my accomplishments are slight. And then there are the men and women around the world who have been jailed and beaten in the pursuit of justice; those who toil in humanitarian organizations to relieve suffering; the unrecognized millions whose quiet acts of courage and compassion inspire even the most hardened cynics. I cannot argue with those who find these men and women -- some known, some obscure to all but those they help -- to be far more deserving of this honor than I. But perhaps the most profound issue surrounding my receipt of this prize is the fact that I am the Commander-in-Chief of the military of a nation in the midst of two wars. One of these wars is winding down. The other is a conflict that America did not seek; one in which we are joined by 42 other countries -- including Norway -- in an effort to defend ourselves and all nations from further attacks. Still, we are at war, and I'm responsible for the deployment of thousands of young Americans to battle in a distant land. Some will kill, and some will be killed. And so I come here with an acute sense of the costs of armed conflict -- filled with difficult questions about the relationship between war and peace, and our effort to replace one with the other. Now these questions are not new. War, in one form or another, appeared with the first man." [NY Times, POTUS Nobel Remarks, 12/10/09]
This is hairsplitting. The "history of war" riff came immediately after the throat-clearing section of Obama's speech, above.
8.
Family Appears To Be Of Spanish, Not Italian, Descent
The Obamas: "An Italian family walked in. 'I love your country,' the First Lady said, heartfelt. 'My children want to live there,' she added. 'In the U.S. Embassy.' She reached down to embrace a tiny girl, then turned to her bigger brother. 'Do you give hugs or are you too cool for that?' she asked and swooped in." [171]
§ Cabanela Family Blog: "According To The Family's Account, "The First Lady Then Asked Zakari If He Was Too Big To Give Her A Hug, Zakari Said No And Proceeded To Hug The First Lady." "Mrs. Obama was, as you might expect of the spouse of a politician, very good at interacting with people. She gave everyone about 15 seconds of her time. She first greeted Carolina and just charmed her, telling her how cute she was. Carolina was shaking with excitement, literally (That's roughly the moment the picture above was taken). She asked if it was OK to hug Carolina and Carolina hugged the first lady. Then Zakari met her, the First Lady seemed a bit perplexed at Zakari's wardrobe, specifically that he was wearing a shawl. He asked Zakari if this was some form of fashion statement and Zakari responded that he had been cold and was borrowing Mommy's shawl. The First Lady then asked Zakari if he was too big to give her a hug, Zakari said no and proceeded to hug the First Lady. Then Catherine and I met the First Lady. No hugs though, just hand shakes." [Familia Cabanela Blog Post, 4/27/10]
Kantor was right. The family is Italian, not Spanish."We come from Italy," the woman says in the video.
9.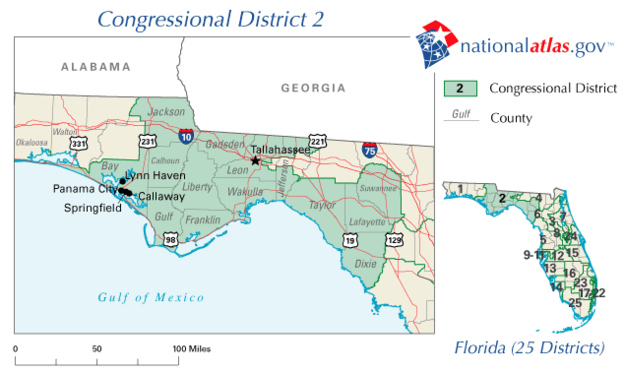 10.
BuzzFeed's Scorecard
Kantor, who we're told hired a fact-checker to protect her book from attacks like this, has placed two events in the wrong month of the summer of 2010, and she was off about the design of Michelle Obama's dress. The other six attacks range from debatable to just wrong. Indeed, the document is less an actual attack on the book than a virtual one -- you follow the textbook by raising many small problems to discredit a larger work; and assume nobody will fact check your fact checks. If the aim was to cast doubt on the book's reporting, this document has the opposite effect.