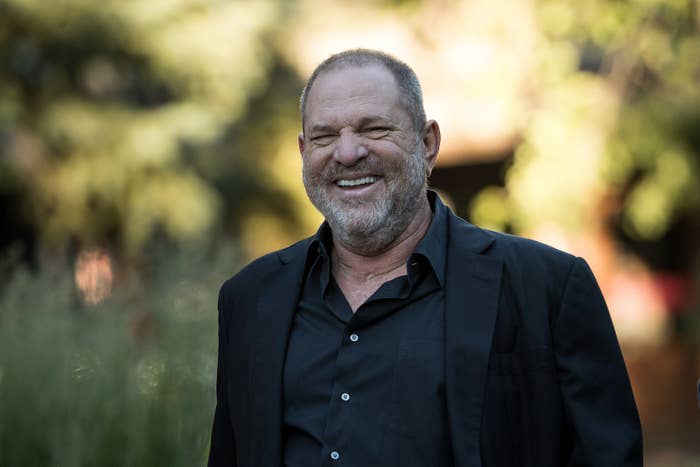 The unfolding events surrounding Harvey Weinstein — and so many others before him — have shown that harassment, abuse, and abuse of power exist in all industries and at all levels.
But the Weinstein scandal also shows something else: Many people who may not have been ready or able to tell their stories now feel empowered to do so — and speaking out can have a tremendous impact.
Rumors about Weinstein had reportedly existed as a "whisper network" for decades before dozens of women came forward in the New York Times and the The New Yorker; it took only four days after the first of those reports were published for Weinstein to be fired from the company that bears his name.
In August, Christian Ott, a prominent Caltech professor who allegedly harassed female graduate students, resigned after a BuzzFeed News report and university investigation. Also this summer, several R. Kelly tour dates were canceled and a Georgia official called for an investigation after a BuzzFeed News article revealed that parents feared the musician was holding their daughters in a "cult" against their will. And in June, the venture capitalist Justin Caldbeck — whose unwanted advances were an open secret in Silicon Valley — announced an indefinite leave of absence from his firm after more than half a dozen women spoke to the press about his behavior, which allegedly included groping and propositioning women who were seeking funding or guidance from him.
Rigorous, thoughtful, and fair reporting has enormous capacity to hold individuals — and the institutions that enable or protect them — accountable. BuzzFeed News is committed to telling these stories — but we need your help.
What don't we know? Who is the Harvey Weinstein — or Ott, or Kelly, Caldbeck, or Bill Cosby — of your industry? Who is abusing their power, and who is looking the other way? Who do women quietly warn each other to avoid? What are the stories people have been too afraid to tell until now? Which open secrets should no longer be quite so secret?

There are a number of ways to securely share information with BuzzFeed News, including SecureDrop and postal mail. You can also email us at tips@buzzfeed.com or send us an encrypted message over Signal at (646) 379-1975. The best tips include specific information and documentation in addition to names. You can learn more about how to reach us here.