White House: Obama Would Veto Keystone Pipeline Bill If Passed By Congress
Spokesman Josh Earnest revealed the president's position at a news conference Tuesday.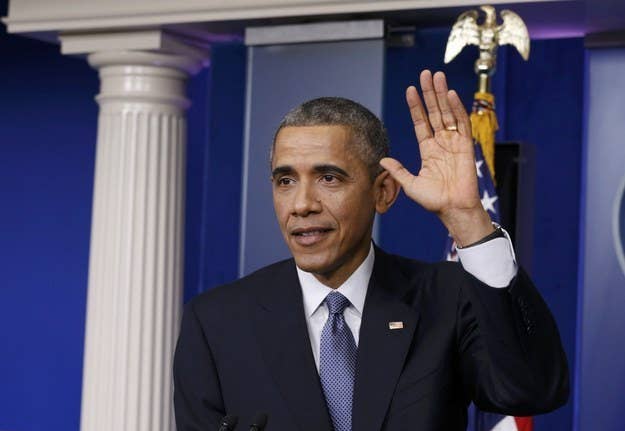 President Obama would veto a bill authorizing the Keystone XL pipeline if it is passed by Congress, White House spokesman Josh Earnest said in a news conference Tuesday.
The White House has consistently objected to congressional efforts to force approval of the Keystone XL pipeline, which has been under examination by the State Department since the start of Obama's administration. Administration officials have said that an ongoing legal battle in Nebraska over the pipeline's route must be resolved before the administration can complete its work on weighing the impacts and benefits of Keystone XL.
The issue has both staunch supporters and sharp critics, particularly from environmental activists. Republicans, who officially took control of both houses of congress Tuesday after routing Democrats in the November elections, have vowed to make approving the pipeline a top priority.
A Keystone bill failed in the final days of Congress in 2014. As the AP reports, "but the Congress that convened Tuesday is Republican-controlled and new Senate Majority Leader Mitch McConnell has said the pipeline bill will be among the first issues voted on."
The veto promise does not end the battle over Keystone XL. Obama has expressed skepticism at the economic benefits promised by pipeline supporters, but has repeatedly said the administration will not rule on whether or not it can be built until after the long State Department process is complete. Activists in the president's base who are committed to stopping Keystone XL have vowed to keep up their vocal protest campaign until a final administration decision has been made, and supporters of the pipeline hope that their increased numbers in the new congress make it impossible for the White House to stop them.