HERE ARE THE TOP STORIES
House Republicans finally passed their bill to repeal and replace Obamacare.
The bill now heads to the Senate for a vote before President Trump can sign it into law. It would make deep and sweeping changes to the American health care system. Broadly, the bill loosens Obamacare's rules on what insurance companies must offer in their plans, opening the door for plans that are cheaper but provide weaker coverage.
Most controversially, the American Health Care Act would let insurance companies charge people with pre-existing conditions higher premiums than healthy people in some states that choose to allow this.
Democrats sang "Na Na Na Na, Hey Hey Hey, Goodbye" as a taunt to Republicans after they repealed Obamacare, saying they would lose their midterm elections. And Republicans also passed a spending bill they don't love.
On the topic of health care
Trump praised Australia's universal health care right after the House repealed Obamacare. "Right now Obamacare is failing," Trump said while meeting with Australian Prime Minister Malcolm Turnbull. "I shouldn't say this to our great gentleman and my friend from Australia, because you have better health care than we do," Trump continued.
Australia offers universal health care to its citizens, which is funded by taxes. The Republican party has routinely spoken against creating a similar system in the US.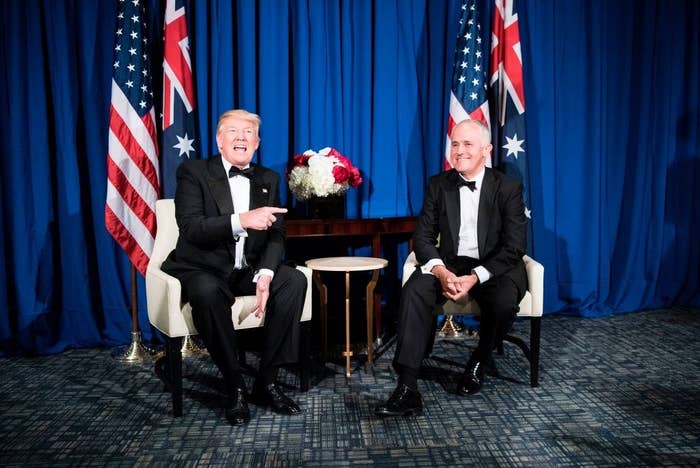 WE'RE KEEPING AN EYE ON

Venezuela's foreign minister says the country is trying to keep from turning into Syria.
Delcy Rodríguez told BuzzFeed News in an exclusive interview that things are not "fine" in the country and drew a comparison between Venezuela's rising opposition movement, which has gained widespread regional sympathy, and the start of civil war in Syria.
Venezuela has been rocked by protests for two months, with demonstrators demanding a humanitarian channel for much-needed food and medicine to be allowed into the country, as well as early elections to challenge President Nicolás Maduro.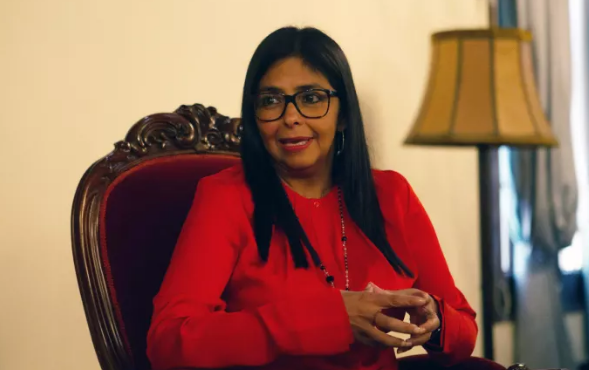 And a little extra

Venezuela's embattled government has been doing business with US-blacklisted Russian companies, allowing Moscow to shore up its influence in the Western Hemisphere and raising bipartisan concern in Congress.
State oil company Rosneft, Gazprombank, which is the third-largest bank in Russia, and the military manufacturer Rostec were added to the US Treasury's Office of Foreign Assets Control sanctions list in 2014 in response to Moscow's support for rebels in Ukraine and annexation of Crimea.
DID YOU HEAR ABOUT THIS?
Alex Jones will never stop being Alex Jones.
After two decades toiling at the fringes of politics, Jones and his Infowars media empire have architected the current moment and helped usher a president into office.
Jones, an unwavering professional conspiracy theorist, is being interrogated about his true beliefs just as his golden age of conspiracy is ascendant. But conversations with 25 people in Jones' orbit indicate that his troubles don't stem from a split between the character and the human, but from the fact that Jones is eminently and unquestionably himself at all times. BuzzFeed News' Charlie Warzel reports from Texas.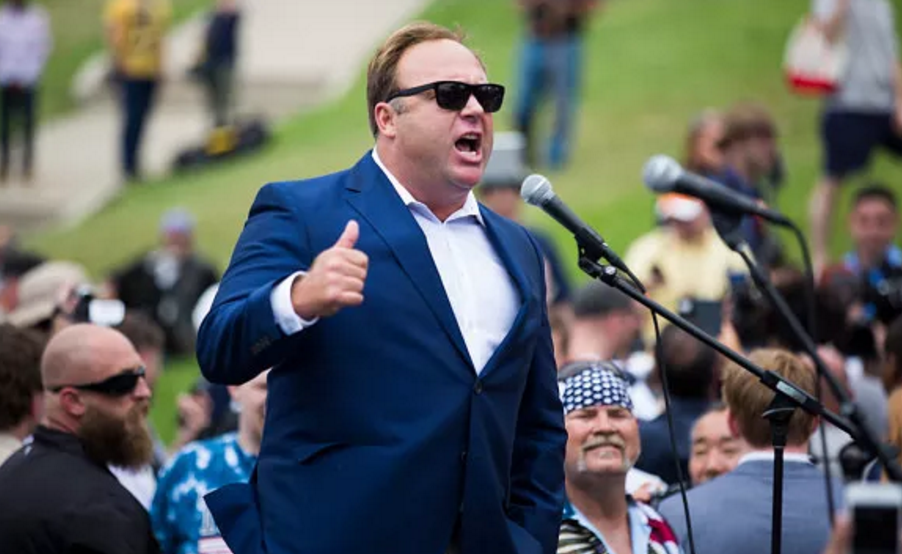 Hillary Clinton is returning to politics with a new focus on the grassroots.
She has found her next role in politics: powering the "resistance." The former presidential candidate will help launch a new entity dedicated to funding and supporting grassroots activists and organizers, with a focus on translating the energy of the opposition movement into organizing and tangible results.
QUICK THINGS TO KNOW
The French head to the polls on Sunday — here's what you need to know. And Barack Obama, saying he won't get involved in many elections, is endorsing Emmanuel Macron, the centrist presidential candidate in France.

People in Flint, Michigan, could lose their homes if they don't pay their water bills, even though they still can't drink the water from the tap.

Podcast shout: BuzzFeed's The Library spills all the tea on the latest season of RuPaul's Drag Race. Each week, find out who slayed the runway and who got straight-up played. New episodes drop on Saturdays, the morning after the episode airs on VH1.