HERE ARE THE TOP STORIES
Republican Greg Gianforte has won Montana's special election. He's the one who allegedly body-slammed a reporter.
In his victory speech, the tech millionaire apologized to Guardian reporter Ben Jacobs, which was the first time he had publicly addressed the incident.
Gianforte beat Democrat Rob Quist, a musician, in a race that had tightened in recent weeks to fill the state's single US House seat. It drew national attention as many looked to the election as a barometer of political sentiment after several scandal-filled months of the Trump presidency.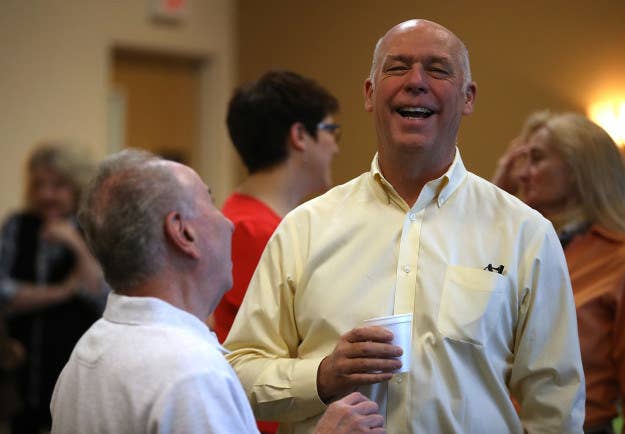 A bit of background

The race was always going to be a tough one for Democrats. The seat had been held by Republicans for 20 years. But Gianforte was viewed as a flawed candidate, and, just over six months ago, had lost the governor's race to Democrat Steve Bullock. The night before the election, Gianforte was charged with misdemeanor assault after he allegedly attacked Jacobs, giving Democrats a last-minute hope they'd be able to flip the seat.
WE'RE KEEPING AN EYE ON
The investigation into the Manchester terror attack. Here's the latest:
The UK is again sharing intelligence with the US after receiving "fresh assurances" against leaks to the press.

Ramadan Abedi, the father of Manchester suicide bomber Salman Abedi, praised Libyan and Syrian militant groups, including al-Qaeda affiliates, in his social media posts.

Libyan authorities say Salman Abedi called his mother just hours before the attack to say goodbye. During the call, the 22-year-old apparently told his mother, "forgive me."

The eight men remaining in police custody are being held on suspicion of terror offences, police say. They're all between the ages of 18 and 49.

All of the 22 victims have been identified — the youngest was an 8-year-old girl.
For live updates and photos, click here.