HERE ARE THE TOP STORIES
A federal judge in Hawaii has indefinitely blocked Trump from enforcing his new travel and refugee ban.
US District Judge Derrick Watson issued a nationwide preliminary injunction against enforcement of Trump's second executive order on the topic on Wednesday night, hours after holding arguments in the case.
Unlike a temporary restraining order, which lasts only for a limited period of time, the injunction issued Wednesday will stay in effect — unless a higher court issues a contrary order — while Hawaii's lawsuit challenging the travel ban works its way through the courts.
Trump's health secretary won't say if he'll try to kill, save, or just ignore Obamacare. Ivanka Trump is moving from her informal role as first daughter to a formal job in the White House as the president's assistant.
North Carolina lawmakers have reached a deal to repeal a controversial bathroom law.
The agreement comes after lawmakers' inability to come to a compromise on repealing the law — known as HB2 — drew national attention.
HB2 banned transgender people from certain bathrooms, and removed the ability for cities to legally protect the LGBT community against discrimination. A new bill will be voted on Thursday, lawmakers say.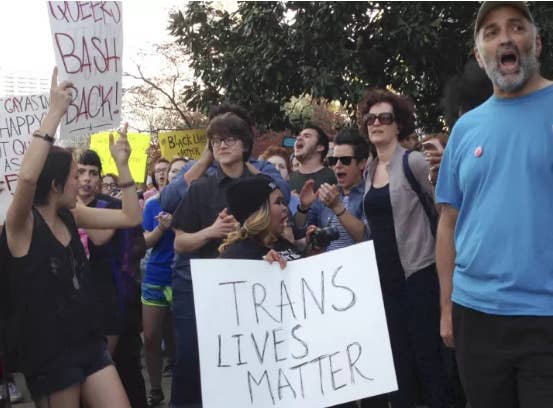 WE'RE KEEPING AN EYE ON

Brexit is actually underway.
UK Prime Minister Theresa May triggered Article 50 on Wednesday with a letter (which we annotated) that sets out her hope that the UK and the European Union will continue to have a "deep and special relationship," while also hinting strongly that security cooperation would be at stake if a deal is not reached.
European Council President Donald Tusk — who was visibly emotional on Wednesday — told reporters that he and the EU's remaining 27 member states already missed the UK.
What's next?
It's not going to be easy. Here are 34 ridiculously challenging problems May will have to figure out to avoid a Brexit disaster.
The UK now faces a two-year deadline to agree divorce terms and achieve a new trade deal with the EU before Brexit finally takes place in March 2019. (And yes, we're counting down.)
DID YOU HEAR ABOUT THIS?
The death of a US contractor has exposed America's failures in Syria.
Mike Dougherty, a private contractor for the US military, was in pain in a grimy hospital in Bulgaria as a plainclothes intelligence officer interrogated him about an explosion that had killed another another American contractor.
He was part of America's covert, high-stakes effort to get weapons and training for Syrian rebels and sway one of the bloodiest wars in the world.
Dougherty knew his mission involved the military's secretive Special Operations Command, but he had never talked to any US official about this job.
The episode revealed how the Pentagon entrusted part of its crucial Syria operation not to seasoned and skilled operators but to a network of contractors ranging from a tiny and inexperienced firm to one led by a man found to have engaged in "fraud or deceit."
It can be difficult for the military to oversee contractors and subcontractors — and when Americans die, sifting out whom to hold accountable can be all but impossible.
BuzzFeed News' Aram Roston tells the story of a bungled military contract that left a veteran dead — and how, at long last, the feds are investigating.