HERE ARE THE TOP STORIES
It's happening: UK Prime Minister Theresa May is triggering Brexit today.
May has signed the letter that will formally announce the UK's exit from the European Union. It'll be hand-delivered by Britain's EU ambassador, Sir Tim Barrow, to the president of the European Council at 12.30 p.m. (UK time) Wednesday.
In a statement to members of Parliament, May will promise to represent everyone in the UK in the forthcoming negotiations with the EU, including EU nationals who have made Britain their home. But protecting those EU nationals won't be that simple.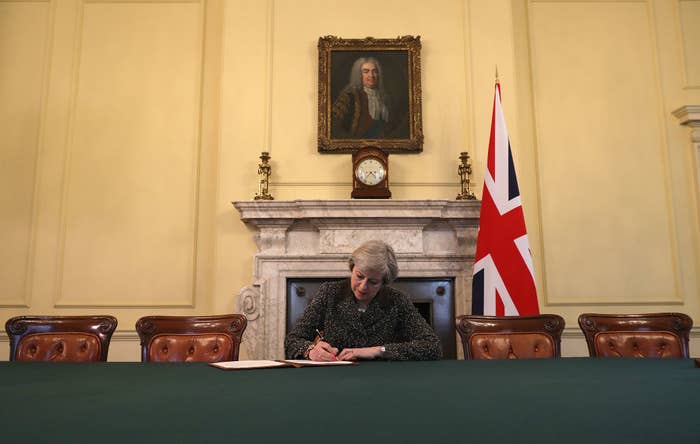 What's next?

The UK and Europe have two years to reach an agreement, meaning the UK will leave on 29 March 2019 unless the deadline for negotiations is extended. There'll be little movement on the European side until the end of next month, however, when a meeting of 27 EU leaders (without the UK) will agree to give the European Commission a mandate to negotiate with Britain. BuzzFeed News' Alberto Nardelli explains.
WE'RE KEEPING AN EYE ON
Trump's America
Big companies say they'll defy Trump on climate change. As President Trump rolls back Obama's environmental legacy, it isn't just green groups that say they'll resist America's reversal on clean electricity. Billion-dollar corporations told BuzzFeed News that because climate change is a significant concern for their business, they'll keep on battling carbon pollution regardless of what the government says.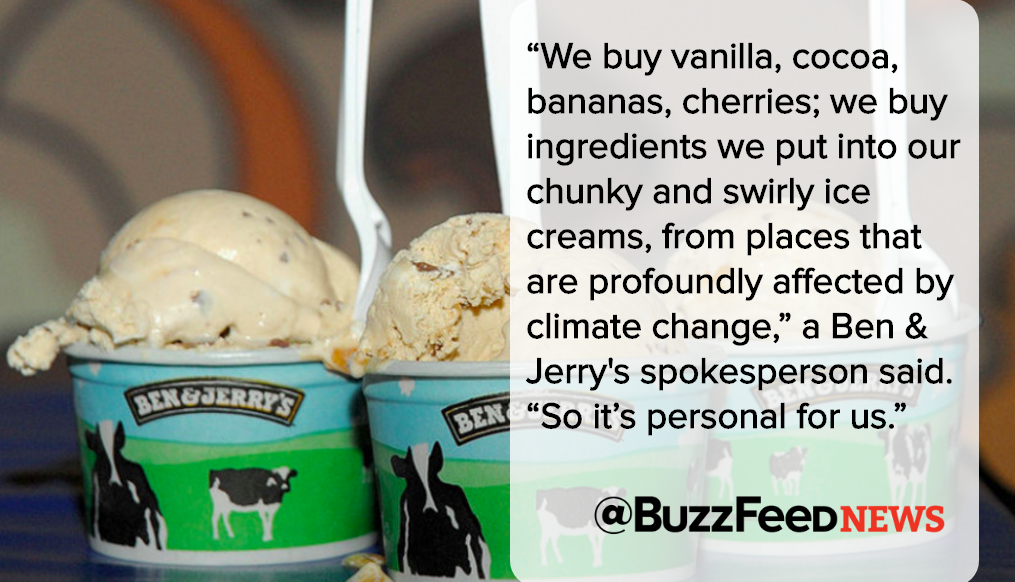 Republicans say a deal to repeal Obamacare can still "rise from the dead." House Republicans insisted Tuesday they are still working on an imminent plan to reform the country's health system, just days after their American Health Care Act failed to muster enough support to pass a planned vote last Friday.

Trump has a habit of taking credit for deals made under Obama. He did it again Tuesday with a Ford factory plan from 2015.
And following a dramatic week, Democrats — and even some Senate Republicans — are questioning the House Intelligence committee's ability to continue investigating Russia and the 2016 election. At this point, the focus is on the committee's chairman, Devin Nunes, whom a handful of Democrats have said should resign.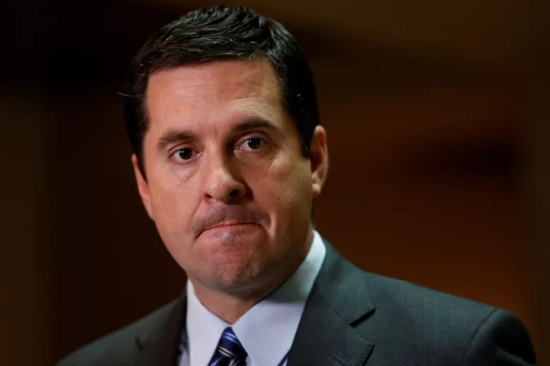 DID YOU HEAR ABOUT THIS?

The US House of Representatives voted to gut internet privacy rules.
The House voted Tuesday to repeal landmark internet privacy rules that required companies to get consent before sharing customers' sensitive information, including browsing history and location data, with advertisers and other third-party companies.
The US Senate approved the repeal last week. Now President Trump's signature is the final step needed to abolish the privacy protections. The rules also forced broadband providers to tell customers about the data they collect, why they collect it, and to identify the kinds of third-party companies that might be given access to that information.
And a little extra
Invasive things your internet service provider could do without internet privacy rules:
1. Sell your browsing history
2. Compile internet profiles and inject targeted ads
3. Deploy hidden tracking cookies on your phone
QUICK THINGS TO KNOW