HERE ARE THE TOP STORIES
The airline electronics ban came after militants said they wanted to hide bombs in laptops, a US official said.
The US's ban on passengers taking laptops, tablets, and other electronic devices in their carry-on luggage on flights from 10 airports in the Middle East and North Africa was spurred by increased chatter picked up in recent weeks from militants saying they want to hide explosives in computers, according to a US official.
The ban — which caught the airline industry off-guard — goes into effect at 8 a.m. EST on Saturday and remains in place "indefinitely." The countries affected are Qatar, the United Arab Emirates, Turkey, Jordan, Egypt, Saudi Arabia, Morocco, and Kuwait.
Meanwhile, people are worried their laptops will be stolen from checked bags because baggage handlers will now know that there's plenty of pricey electronics in all those suitcases.
And a little extra

The UK is following the US and will ban electronic devices from carry-on luggage on certain flights to Britain. The ban will affect all flights to the UK from Turkey, Lebanon, Jordan, Egypt, Tunisia, and Saudi Arabia.
"We're privy to the same intelligence as the Americans," a spokesperson said. "The prime minister has recently had some meetings about aviation security, for the same reasons as the Americans, and we do intend to respond to that intelligence ourselves."
WE'RE KEEPING AN EYE ON
President Trump warned House Republicans they'll lose their seats in Congress if their plan to repeal and replace Obamacare fails.
The president went to Congress Tuesday to make a personal pitch to pass the American Health Care Act, and even personally called out one critic. "I'm gonna come after you," Trump said, according to several people in the room. But many House Republicans say they still have concerns and the fate of the key piece of Trump's legacy remains in doubt.
According to the Congressional Budget Office, the Republican plan would lead to 24 million more uninsured people in the next decade compared with the existing system. Premiums are also projected to rise before they fall, several years from now, if the AHCA passes. The make-or-break vote for the Obamacare replacement bill is planned for Thursday.
And despite denials, it sure looks like an anti-Muslim leader was at the White House yesterday.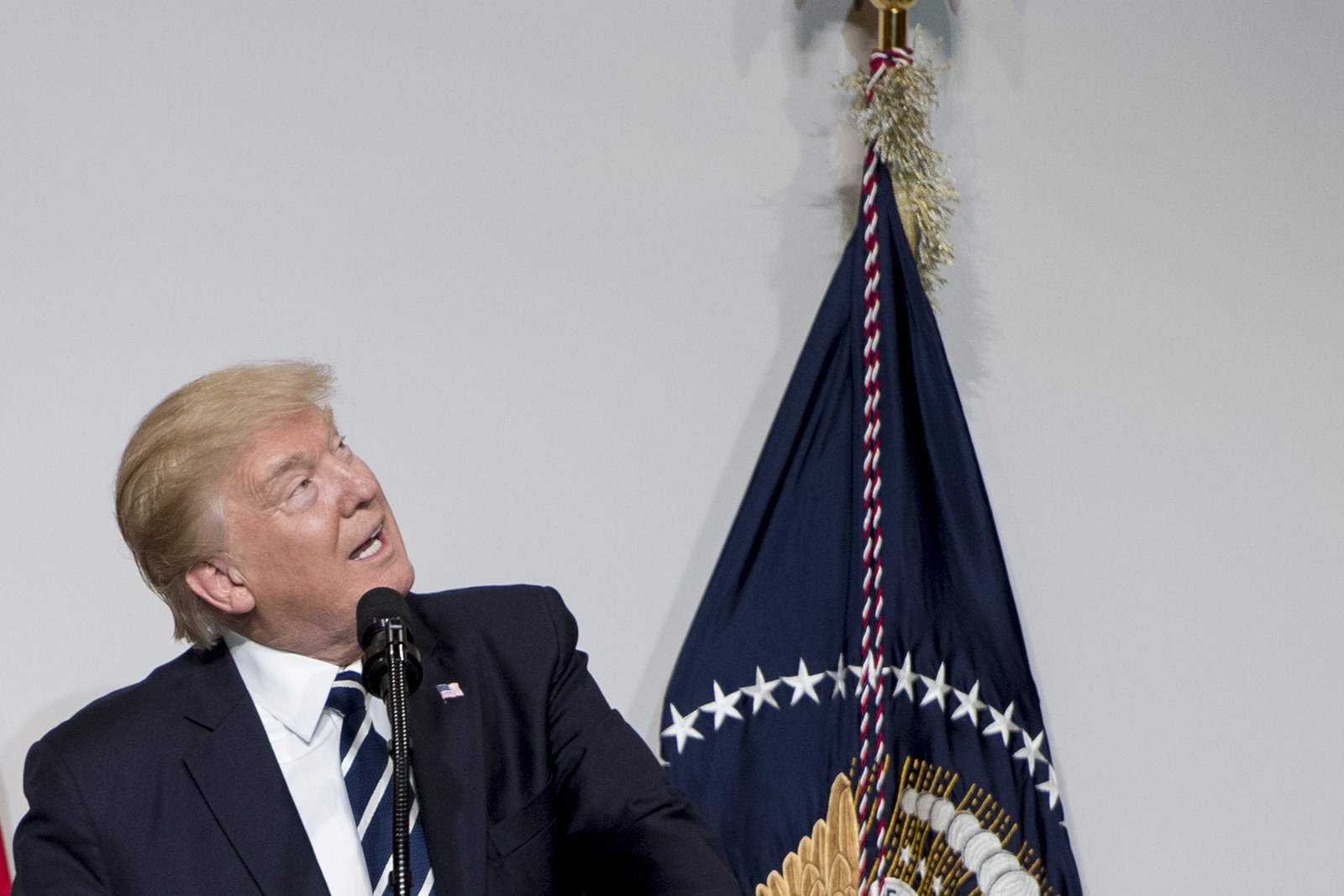 DID YOU HEAR ABOUT THIS?
One of the most dramatic changes in the American food-production system is now underway in the egg industry.
A wave of big restaurants and grocers have committed to switch entirely to cage-free eggs, setting up the industry for a broad transformation.
Egg farms will have to make big investments in new facilities and equipment to support hundreds of millions of cage-free hens. Yet some egg producers worry that after they make huge investments to meet the new standards, consumers might end up being reluctant to buy a more expensive product just to feel a little better about themselves.
On the topic of food: These are dark days for Yoplait — the game changed and consumers want "yogurts that feel more artisanal." And Starbucks is now selling avocado spread, and people have ~mixed feelings~.