HERE ARE THE TOP STORIES
An explosion in St. Petersburg's subway killed at least 14 people.
Another 50 people were injured on Monday in what authorities called a potential terrorist attack. The explosion occurred around the Technological Institute and Sennaya Ploshchad stations at about 3 p.m. local time, according to multiple reports by Russian state media.
Kyrgyzstan's State Committee for National Security released a statement saying they had identified the attacker as a Kyrgyz-born Russian citizen named Akbarzhon Dzhalilov.
Later in the afternoon Russia's anti-terrorism committee said it had found and deactivated a second bomb that contained shrapnel at another subway stop.
A former campaign adviser for President Donald Trump met with — and passed documents to — a Russian spy in 2013.
Carter Page was in contact with a Russian intelligence operative named Victor Podobnyy, who was later charged by the US government alongside two others for acting as unregistered agents of a foreign government.
The charges, filed in January 2015, came after federal investigators busted a Russian spy ring that was seeking information on US sanctions as well as efforts to develop alternative energy. Page is an energy consultant.
The revelation of Page's connection to Russian intelligence — which occurred more than three years before his association with Trump — is the most clearly documented contact to date between Russian intelligence and someone in Trump's orbit.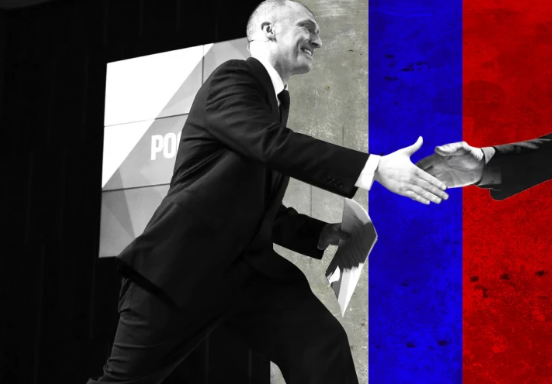 More from Trump's America
WE'RE KEEPING AN EYE ON

The confirmation of Neil Gorsuch.
If all goes according to the Republicans' plan, Trump will have his first US Supreme Court nominee, Judge Neil Gorsuch, confirmed by the end of the week.
While Democrats have the votes to filibuster (read: block) the confirmation, Republicans will likely vote to change Senate practices in order for Gorsuch to be approved with a simple majority.
During confirmation hearings last week, Gorsuch said he'd have "no difficulty" ruling against the president.
DID YOU HEAR ABOUT THIS?
The tale of a Chicago cop accused of framing at least 51 people for murder and those fighting to hold him accountable.
The scope of Chicago Police Detective Reynaldo Guevara's alleged misdeeds tells only part of the story. Chicago's police brass, its prosecutors, its judges, police oversight commissions, and even federal authorities had ample warnings about Guevara and numerous chances to investigate the long series of allegations against him.
Instead, the work of investigating Guevara's alleged misconduct has fallen to the mothers, aunts, and sisters of the convicted. With limited education, English, and familiarity with the law, they are armed with nothing more than dining room tables full of transcripts, police reports, and Post-It notes marking the cracks in the cases against their loved ones.
Together they have identified patterns running through Guevara's cases: The child eyewitnesses. The witnesses who say they were beaten. The anonymous phone calls to police that miraculously broke open previously unsolved cases. The men who couldn't read but wrote detailed statements. BuzzFeed News' Melissa Segura tells the story of Guevara and the people fighting to hold him accountable.