What's Going On In The World Today?
An eighth victim has been identified in the Amtrak derailment and all on board have been accounted for. Thousands of migrants are stranded at sea around Southeast Asia. And a father takes on Marvel's lack of girl-related merchandise.
HERE ARE THE TOP STORIES
Thousands of migrants are stranded at sea around Southeast Asia because no one will take them in.
There are as many as 8,000 people currently stranded in and around the Malacca Strait, the narrow body of water between Malaysia and Indonesia. Several governments in the region are pushing the boats back from their waters this week. Most of the migrants are Rohingyas, a persecuted Muslim minority religious group in Myanmar.
And a little extra.
The Rohingya migrants were fleeing persecution from Myanmar, where they are not recognized as citizens. They are often subjected to institutionalized discrimination and given limited access to education and health care. An estimated 120,000 Rohingyas have fled the country in the past three years, according to The Guardian.

An eighth victim has been identified in the Amtrak derailment and everyone on board has been accounted for.
Another body was retrieved yesterday from the wreckage of Tuesday's Amtrak train derailment in Philadelphia, increasing the death toll to eight. All 243 people on the train during the accident have been accounted for. In further investigations, the National Transportation Safety Board said the train began accelerating a minute before it crashed, speeding from 70 mph to 106 mph before the engineer put on the brakes. The 32-year-old engineer, Brandon Bostian, who was operating the train, has agreed to speak to investigators. Bostian's lawyer said his client "has absolutely no recollection whatsoever" of the crash.
And a little extra.
Hours after the derailment, House Republicans voted to cut a fifth of Amtrak's budget and rejected efforts by Democrats to fund a technology called "positive train control" that some investigators said could have prevented the crash. But in the fight over the cuts, some Republicans accused Democrats and others of trying to link Tuesday's tragedy to the spending debate given the timing of the vote, according to NPR.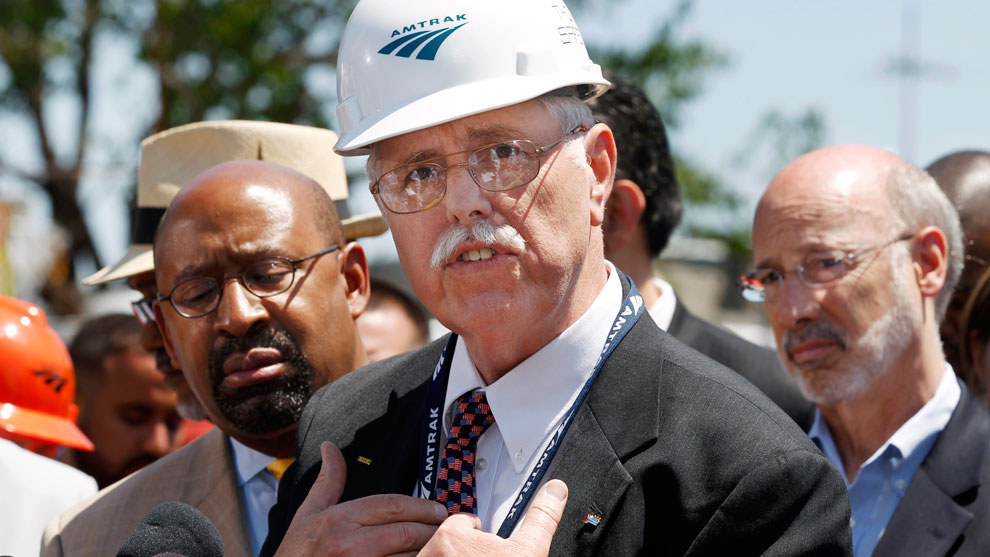 WE'RE KEEPING AN EYE ON
The U.S. House passed a bill giving Congress authority to review the Iran nuclear deal.
Yesterday, the U.S. House of Representatives overwhelmingly approved legislation that would let Congress be more involved in the nuclear deal being negotiated between Iran, the U.S., and five other major world powers. The bill gives U.S. lawmakers 60 days to review the completed agreement and prevents President Obama from lifting economic sanctions on Iran during the review.
What's next?
President Obama has said that he supports the legislation and will sign the bill into law when it reaches his desk. Meanwhile, Iran and the world powers involved in the negotiations are still trying to reach a deal that would limit Iran's ability to develop nuclear weapons. The deadline for a deal is June 30.
DID YOU HEAR ABOUT THIS?
The wreckage of a U.S. military helicopter, which had been missing after the second earthquake hit Nepal on Tuesday, has been found.
The wreckage was found in the Dolakha district, which is close to the epicenter of Tuesday's earthquake. The helicopter was carrying six Marines and two Nepali army soldiers and had been delivering humanitarian aid as well as evacuating people with injuries to Kathmandu, Nepal's capital. The Associated Press reported that three bodies had been found near the wreckage.
Meet the Baltimore police officer who broke the "blue wall of silence."Baltimore detective Joe Crystal drew the ire of his department when he broke ranks and reported on a fellow officer who beat up a handcuffed suspect. His career was ruined, and he was driven out of town. BuzzFeed News' Albert Samaha tells the story of how Crystal returned to Baltimore when the city erupted into protests following the death of Freddie Gray.
Tess Holliday is the largest model ever signed by a major agency.
"It's a dubious sort of record in a culture obsessed with thinness, in an industry that feeds that obsession," Amanda Shapiro writes in BuzzFeed of Holliday, a size 22, becoming the first woman of her size to sign with a major modeling agency earlier this year. "Can she spin her social media stardom into a career in the high-stakes (and notoriously body-conscious) modeling world?"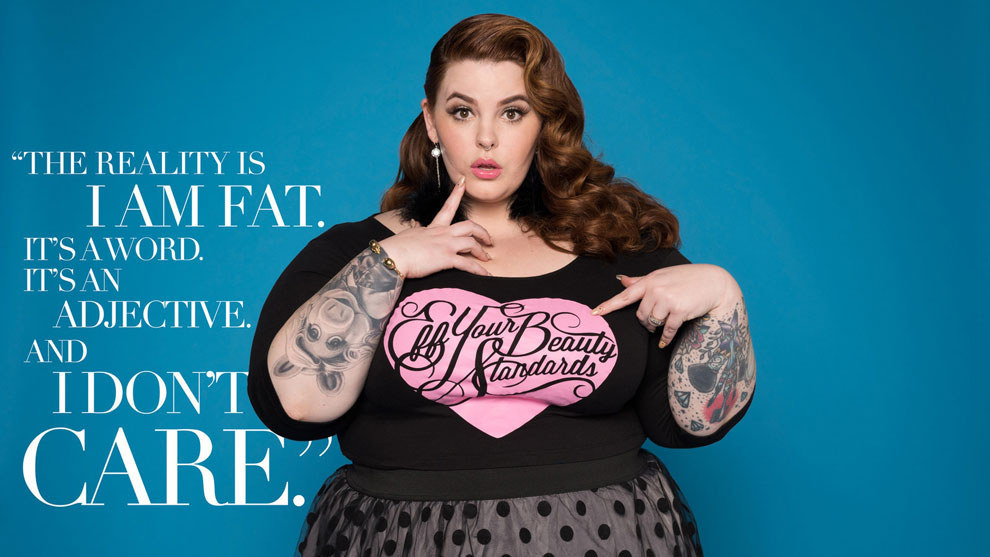 Our special guest today is BuzzFeed News science editor Virginia Hughes, sharing her favorite stories (and podcast!) from the week.

Scientists have completed the first big survey of people's attitudes about miscarriages, and the findings are pretty shocking. ​As Jesse Singal explains at the Science of Us, many people think miscarriages are rare, when they actually affect 15-20% of pregnancies. And people believe they're caused by lifting heavy objects (nope), a past abortion (nope), or not wanting the pregnancy (nope). The myth that a woman's bad choices are to blame for most miscarriages no doubt explains why nobody wants to talk about them.
Dan Vergano, a science reporter on our desk, had a fun scoop this week. A month ago, the U.S. Army published a manual for its soldiers about "cultural understanding," with such insights as "chewing gum irritates Germans" and "Africans dislike firm handshakes." Dan sent the manual to a bunch of anthropologists and military experts, who found it silly and, in some instances, plagiarized. In the face of this embarrassing scrutiny, the U.S. Army has withdrawn the manual.
In the wake of the terrifying Amtrak accident, Arielle Duhaime-Ross and Russell Brandom at The Verge asked a question I'd never thought about before: In today's age of the internet and smart phones, ​why do most places still coordinate disaster ​relief over radios? It's a fascinating (and rare) example of low tech being the best tech.
I'm a podcast fanatic, and this week Gizmodo launched a great one. On each episode of Meanwhile in the Future, science writer Rose Eveleth will consider a possible future scenario. What would happen if we no longer had antibiotics? What if contact sports were banned? Or — as she discusses on the first episode — what if fetuses could develop in an artificial womb?
If you want more weekend reads, subscribe to our Sunday features newsletter.
Happy Friday
New Jersey dad Brendan Lee knew his 5-year-old daughter, Sophia, was obsessed with the character Honey Lemon from the Marvel movie Big Hero 6. But Lee couldn't find any good Honey Lemon toys for her — so he built one with his bare hands. Sophia loved it. "I never really noticed this until I had a daughter, but it has become apparent to me that there isn't enough for them either in the comics medium or in the merchandised products," Lee said. Great job, dad!

Want a news roundup like this in your inbox every weekday? Enter your email address to sign up now!