What's Going On In The World Today?
The Obama administration's trade bill has been shut down in the Senate. An Amtrak train derailed near Philadelphia, killing at least six and injuring dozens. And people have voted for Harriet Tubman to potentially replace Andrew Jackson on the $20 bill.
HERE ARE THE TOP STORIES
At least 6 people died and dozens were injured in an Amtrak train derailment near Philadelphia.
The train, which carried 238 passengers and five crew members, was en route from Washington, D.C., to New York City. Philadelphia Mayor Michael Nutter said late Tuesday that five people were confirmed dead in the derailment as crews continued to search through the wreckage. A sixth fatality was confirmed Wednesday morning by hospital officials. About 60 people were sent to hospitals following the incident. As of late Tuesday night, officials did not know what caused the crash.
And a little extra.
If you're interested in the U.S. rail system, Simon van Zuylen-Wood explores in The Atlantic how the U.S. passenger rail "fell behind its European and East Asian counterparts."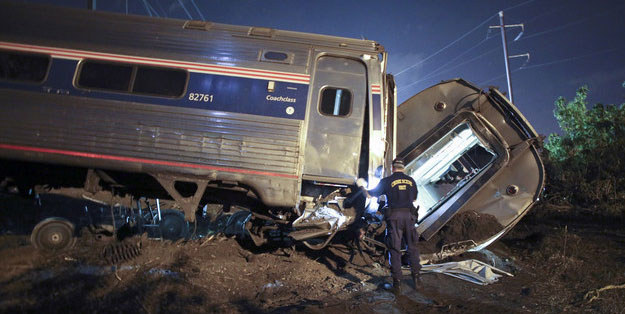 Senate Democrats shut down the Obama administration's trade bill.
A group of pro-trade Democrats unexpectedly broke with President Obama yesterday to block a bill that would grant him "fast track" authority to finish negotiating the Trans-Pacific Partnership. The Trans-Pacific Partnership is a 12-nation trade and regulatory deal in the Asia-Pacific that would establish the world's largest free trade zone, according to Reuters. "Fast track authority" would allow Obama to negotiate the trade deals and Congress would vote to approve or reject them, but would not be allowed to amend them.
Yesterday's failed vote is "a victory for unions, activists, and progressive lawmakers," and is "one of Obama's biggest defeats in recent memory," BuzzFeed News D.C. bureau chief John Stanton writes. Opponents say the trade deal would hurt U.S. jobs.
And a little extra.

The in-fighting over the trade bill is complicated. So we asked BuzzFeed News D.C. bureau chief John Stanton two quick questions to help us sort out what's going on.
Why did some Democrats oppose the bill?
STANTON: A couple of things were at play in the Senate. First, the Democratic Party is deeply, deeply divided on trade issues generally, but even those who favor these sorts of trade deals are leery of getting crosswise with labor and environmental groups, especially when they see no political upside to supporting an agreement.
That leads us to the other big issue: Obama did a really bad job of selling not only Democrats, but the public, on the deals. There just wasn't ever the momentum behind this that you'd have expected. Partially that's because he has a pretty strained relationship with Senate Democrats already, but I think they underestimated the general suspicion — rightly or wrongly — in the public when it comes to trade deals.
What does this mean for the Trans-Pacific Partnership deal?
STANTON: Unclear in the long-term, but I don't see a realistic way forward in the next few weeks. Even if they find a way through the Senate, which is not particularly likely, in the House there's both deep Republican and Democratic opposition, especially to the Trade Promotion Authority provisions that will make it very difficult for Speaker John Boehner to move it.
WE'RE KEEPING AN EYE ON
Syrian investigators have collected secret documents that may provide evidence of war crimes by Bashar al-Assad and his regime.
From the documents they've collected, "the Commission for International Justice and Accountability has been able to construct a detailed picture of the Assad regime's wartime structure, and the direct involvement of senior officials in the commission of atrocities," The Guardian's Julian Borger writes. The CIJA is an "independent organization set up by humanitarian law experts, with funding from western governments, with the goal of collecting evidence of atrocities committed by the Syrian regime and opposition, in preparation for the day when they can be judged by a tribunal," Borger writes.
What's next?
Despite the CIJA's painstaking and dangerous work, the group is facing a hard time getting their cases in front of a court. Various Western courts appear to be focused on jihadist opposition groups — cases which would provide no arena for evidence that would implicate the Assad regime for its alleged atrocities — while Russia would likely veto any case brought before the International Criminal Court, according to Borger. Syria's civil war is currently in its fifth year. The conflict has killed an estimated 310,000 people and has driven 7.6 million Syrians from their homes.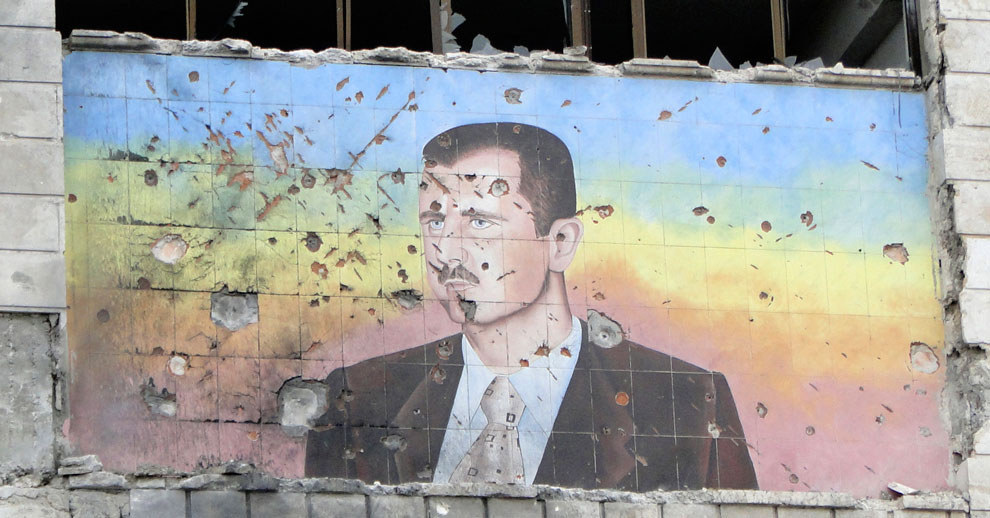 DID YOU HEAR ABOUT THIS?
Young professionals are taking the lead in Nepal's disaster relief.
After two major earthquakes in three weeks collectively killed more than 8,100 people in Nepal, hundreds of young men and women are running relief coordination efforts and ensuring the availability of adequate shelter throughout the country. These young people are responding to the government's slow response to the earthquake, which has left many hard-hit districts without much-needed relief supplies.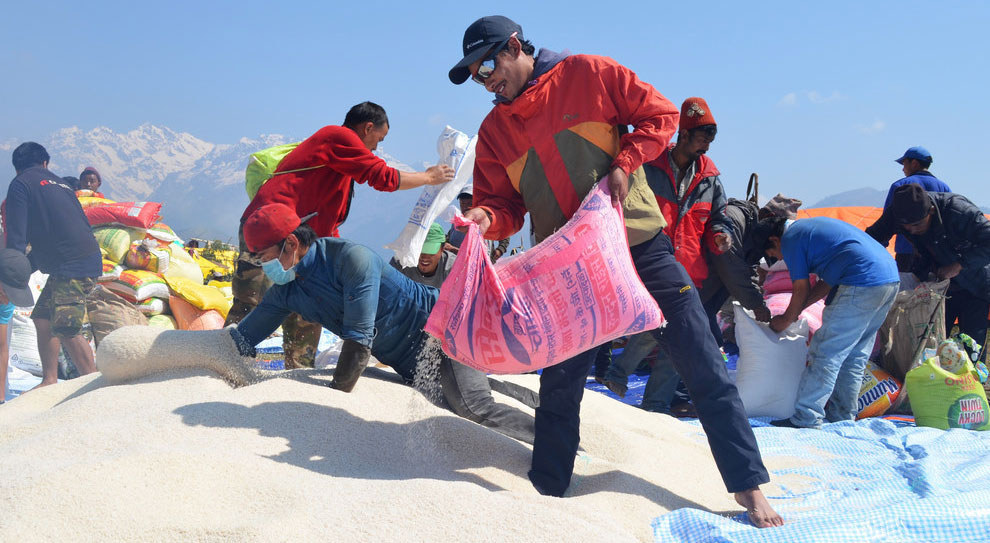 Protesters marched in Wisconsin after the decision to not charge the officer who fatally shot unarmed biracial teen Tony Robinson.
Large crowds of protesters gathered yesterday in Madison, Wisconsin, after the district attorney declined to charge the officer who fatally shot 19-year-old Robinson in March. Protesters also marched peacefully toward the state's capitol building. "The city face[s] another test today as activists called for a widespread walkout," according to the Associated Press. Robinson's mother told CNN the family would "absolutely" file a civil lawsuit against the city.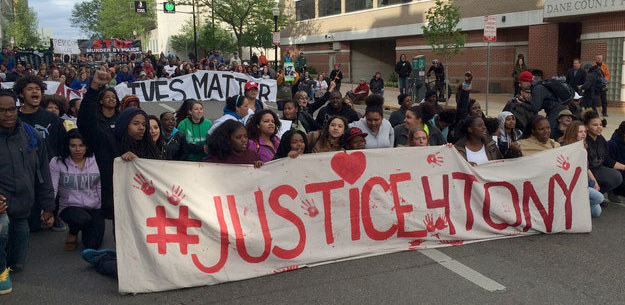 The Food and Drug Administration recommended easing the ban on blood donations from men who have had sex with another man.
The FDA made the recommendation in a draft guidance issued yesterday, which proposes that men who have had sex with another man would have to abstain for one year before they can donate blood. The three-decade-old ban, implemented during the HIV/AIDS epidemic, bans gay and bisexual men from donating blood outright. In recent years, the ban has been widely criticized by both medical and LGBT organizations as being outdated. It has also been condemned as a scientifically unjustifiable form of discrimination.
Quick things to know:
HAPPY WEDNESDAY
For the past few months, a nonprofit organization called Women on 20s has been conducting a campaign to put a woman on the $20 bill. The campaign's followers include public figures like Susan Sarandon, Chelsea Clinton, and even U.S. Treasurer Rosie Rios. Yesterday, a poll of over 600,000 votes chose Harriet Tubman, the Civil War-era abolitionist and humanitarian, to be the face of the desired new $20 bill. The petition has been submitted to President Obama. Yaaaaas!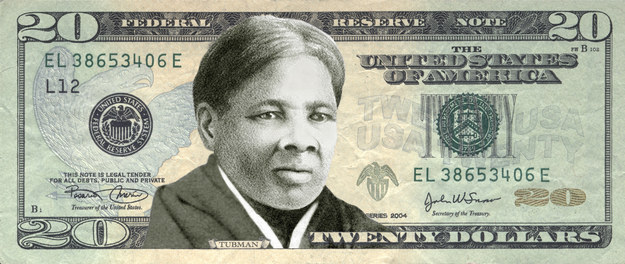 Want a news roundup like this in your inbox every weekday? Enter your email address to sign up now!