What's Going On In The World Today?
A former Mexican president has inspired a global trending hashtag after President Donald Trump ordered the construction of a wall along the US–Mexico border. TV legend Mary Tyler Moore — known best for The Mary Tyler Moore Show — has died at 80. And Jamaican sprinter Usain Bolt has lost one of his nine Olympic gold medals after a teammate tested positive for doping.
HERE ARE THE TOP STORIES
President Trump has signed the order to construct a wall along the US–Mexico border.
Trump signed two executive orders at the Department of Homeland Security on Wednesday that will begin construction of a wall along the US's southern border and strip funding for sanctuary cities. Mayors across the country vowed to take the White House to court if federal funding is withheld as a result.
Mexican President Enrique Peña Nieto criticized Trump's executive order, saying it would only bring distance between the two countries. "I've said it once and I'll say it again, Mexico will not pay for any wall," Peña Nieto said. Meanwhile, 74-year-old former president of Mexico, Vicente Fox — aka Trump's main Twitter nemesis — inspired the hashtag #FuckingWall and people are running with it.
There's more

Trump also ordered cops to become immigration officers. He signed two executive orders aimed at expanding the role of local law enforcement agencies in immigration enforcement and withholding funding from cities and states that fail to fully cooperate with federal officials. Trump said he plans on publishing a weekly list of crimes committed by undocumented immigrants in cities that refuse to cooperate with federal immigration authorities.
Trump wants an investigation into what he claims is massive voter fraud — including by "those registered to vote in two states" — but experts say is bullshit. Millions of Americans are registered to vote in multiple states — it can happen when someone moves, but fails to notify voting officials. It's only criminal if a person tried to cast multiple ballots on Election Day, something experts say rarely happens. In fact, White House adviser Steve Bannon, Treasury secretary nominee Steve Mnuchin, and Trump's daughter Tiffany were all registered to vote in multiple states during the presidential election.
Some Twitter users have noticed that searching for "worst," "asshole," and "douchebag" on Twitter right now brings up Trump's account as a top result.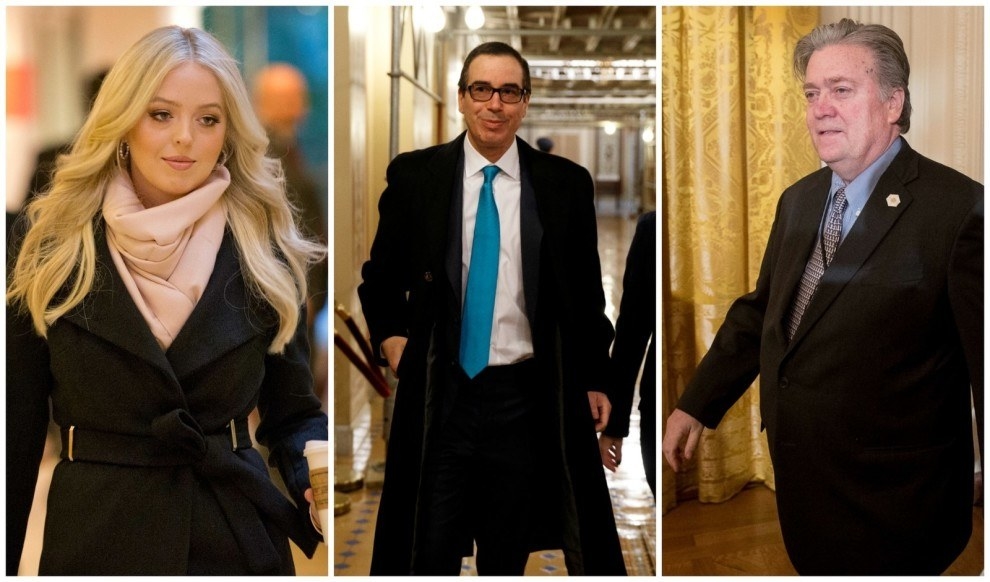 TV legend Mary Tyler Moore has died at 80.
Moore was best known for her work on classic sitcoms The Dick Van Dyke Show and The Mary Tyler Moore Show, a hugely influential 1970s sitcom that was the first to focus on an independent career woman, making it an important step for female representation and the feminist movement.
In recent years, Moore had made infrequent TV and film appearances, including recurring guest spots on That '70s Show and, alongside her Mary Tyler Moore co-star Betty White, Hot in Cleveland. In 2012, she was honored with a lifetime achievement award by the Screen Actors Guild. A cause of death was not immediately provided.
DID YOU HEAR ABOUT THIS?

Author Roxane Gay has pulled her book from publisher Simon & Schuster in response to its reported book deal with an alt-right writer.
Gay pulled her upcoming book, How to Be Heard, over a $250,000 deal between the publisher and Milo Yiannopoulous. Threshold Editions, an imprint of Simon & Schuster, said it'll publish Dangerous by Yiannopoulos on March 14. How to Be Heard was scheduled to be published in March 2018 with TED Books, an imprint of S&S. Gay said she "couldn't bring herself" to turn the book in, because she was not interested in doing business with a publisher willing to give Yiannopoulos a platform.