What's Going On Around The World Today
Europe's migration crisis continues. President Obama visited New Orleans to commemorate Hurricane Katrina's 10-year anniversary. And the world is no longer square for Instagram users.
HERE ARE THE TOP STORIES
Thousands of people continue to migrate to Europe everyday and many are dying along the way.
As European leaders met yesterday at a summit in the Austrian capital of Vienna to discuss the migration crisis, the bodies of at least 71 refugees were found inside a truck, abandoned Wednesday at the latest, on the shoulder of a highway near the Hungarian border, BuzzFeed News' Francis Whittaker writes. The gruesome discovery showed that "Europe urgently needed to work together to solve the crisis," German Chancellor Angela Merkel said at the summit.
Later that day, two boats carrying about 500 people sank off the coast of Libya and hundreds of people are feared dead, BBC News reports.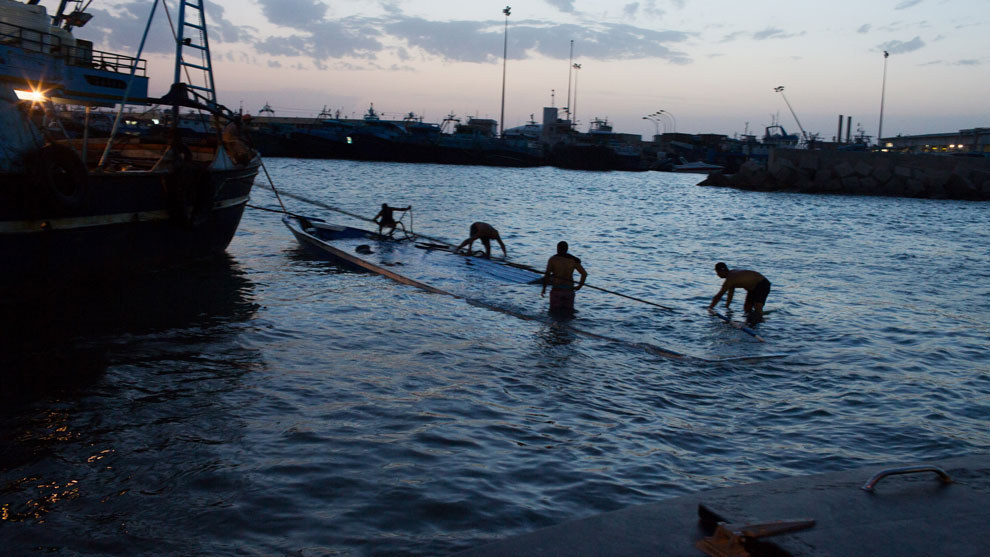 More than 100,000 people have crossed into the European Union's borders in the last month alone, according to the EU. Many are trying to flee conflict-hit states such as Syria and Afghanistan. The United Nations is calling it the worst migration crisis since World War II.
"To date, the European Union's collective response to its growing migrant crisis has been ad hoc and, critics charge, more focused on securing the bloc's borders than on protecting the rights of migrants and refugees," Jeanne Park writes in the Council on Foreign Relations.
And a little extra.
There's a difference in using "migrants" or "refugees" and there are legal implications. Refugees are defined as persons fleeing armed conflict or persecution, and are protected in international law, the United Nations High Commissioner for Refugees writes in an explainer on the two terms. Migrants choose to move to improve their lives and unlike refugees, can return home safely. The thousands of people arriving in Europe every day are both, according to UNHCR.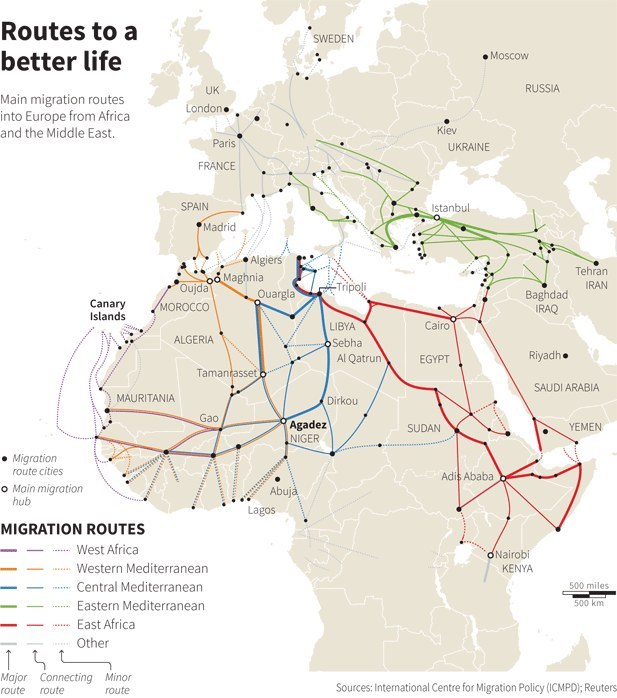 How countries treat migrants and refugees also differs. "Countries are free to deport migrants who arrive without legal papers, which they cannot do with refugees … So it is not surprising that many politicians in Europe prefer to refer to everyone fleeing to the continent as migrants," according to the New York Times in this useful Q&A on the difference between the two terms and its implications.

President Barack Obama marked a decade of recovery after Hurricane Katrina, citing gains, but also the immense amount of work that he said still needs to be done.
Tomorrow is the 10th anniversary of Hurricane Katrina, which hit Louisiana killing nearly 2,000 people and displacing one million others. "Video of residents seeking refuge on rooftops, inside the Superdome and at the convention center dominated news coverage as Katrina came to symbolize government failure at every level," the Associated Press writes.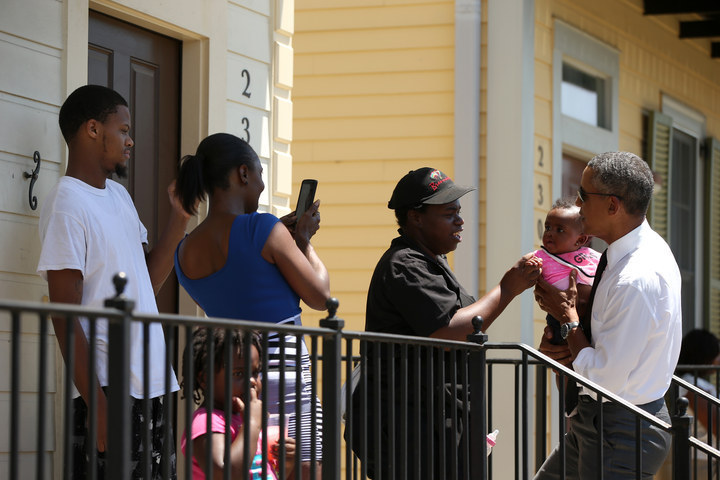 President Obama yesterday visited Tremé in New Orleans, a historic black neighborhood that was devastated by the storm and whose residents are still rebuilding, BuzzFeed News' Mary Ann Georgantopoulos and John Stanton write.

In a speech, Obama said the steady rebirth of the city and the state has stood as a "symbol of the extraordinary resilience of this city, its people, the entire gulf coast and the entire United States of America," Stanton reports from New Orleans. Though commending the strides the city has made in the last 10 years, Obama also cited the errors of the past, and the unraveling of Katrina from a "natural disaster to a man-made disaster."
WE'RE KEEPING AN EYE ON
It just got easier for unions to negotiate on behalf of workers at fast-food chains, like McDonald's.
The National Labor Relations Board, which is responsible for protecting workers' rights to organize, changed its definition of the employer-employee relationship, making it easier for unions to negotiate for workers at companies relying on contractors and franchisees, the New York Times writes. "The decision today could be one of the more significant by the NLRB in the last 35 years," Marshall B. Babson, a lawyer focusing on labor issues, told the Times.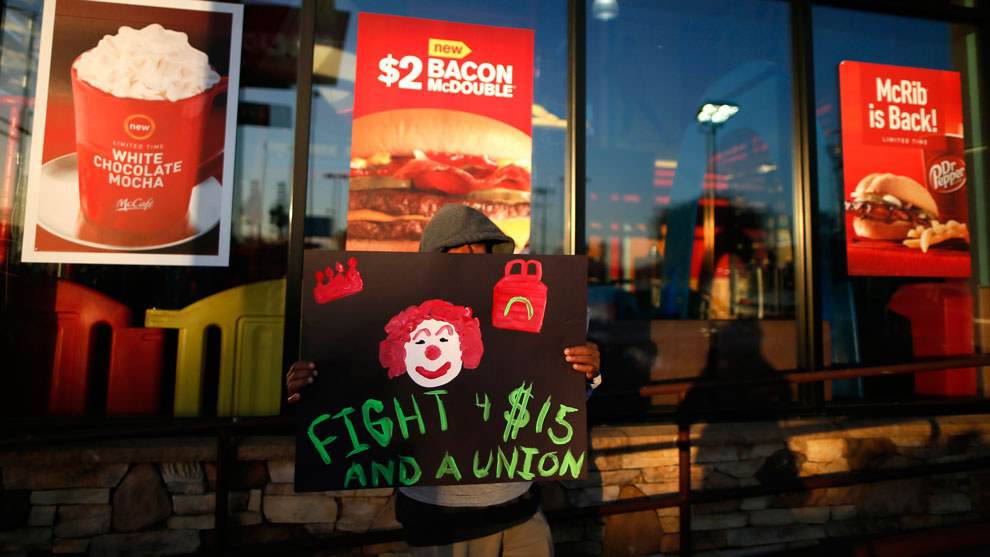 This is part of larger themes. The first is the increase of contract workers like Uber and Lyft drivers, BuzzFeed News' Caroline O'Donovan writes in this piece about what a new class of workers will look like. The second is the wider "Fight for 15" movement, which has been campaigning to raise the minimum wage for fast-food workers to $15 an hour, BuzzFeed News' Cora Lewis writes in this interview with one of the architects of the movement.

What's next?
Business groups have called on Congress to overturn the ruling. "Business representatives said the labor board was making it much harder to operate franchises in the future, undermining a popular path for many entrepreneurs," according to the Times.
If you want the latest news and stories, download the BuzzFeed News app for iOS. (We also have a ~super secret~ Android version, so if you want to be a beta tester, send us a note.)
DID YOU HEAR ABOUT THIS?
Internal files show Virginia shooter Vester Flanagan had a tense work history with the victims.
Court records show Flanagan — a former Virginia reporter who fatally shot his former co-workers, Alison Parker, 24, and Adam Ward, 27, on live television Wednesday — had a tumultuous history with his WDBJ co-workers, especially photographers, BuzzFeed News' Ellie Hall writes.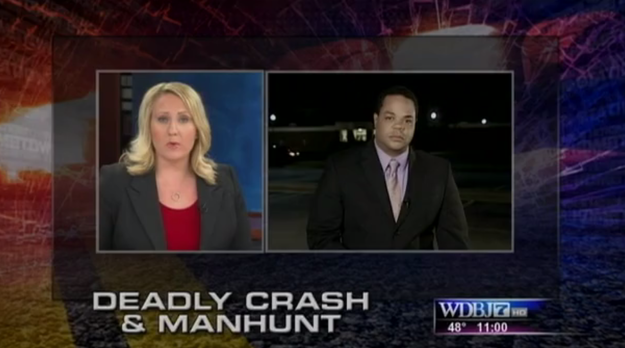 Internal memos from Flanagan's 10 months at WDBJ detail his contentious working relationships with the station's cameramen and his belief that then-intern Parker had made racist remarks toward him.
Separately, police documents revealed that investigators found clothing for a disguise, extra license plates, and several rounds of ammunition inside Flanagan's getaway vehicle.
A new study says science studies are often wrong — or weak in their findings.
A big study to reproduce all those studies we love to read — red wine is good for you, or bad for you, millennials are selfish narcissists, semen is an antidepressant — found that "scientific studies are often wrong, or at least, aren't strong enough to show what they claim to," BuzzFeed News' Cat Ferguson writes.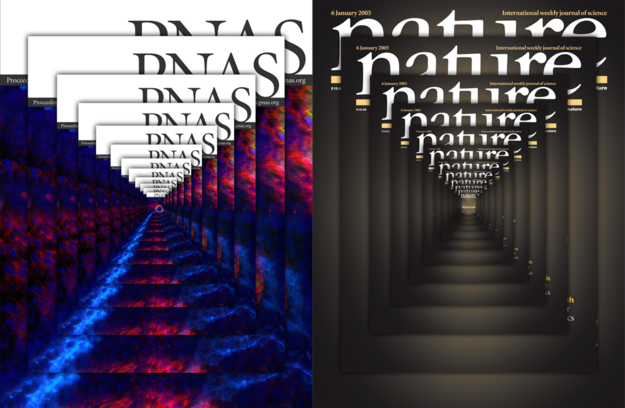 "And its results are somewhat disheartening: Researchers were able to replicate the findings of just 39 out of 100 studies," Ferguson writes. But, just because scientists can't replicate an experiment exactly, it doesn't mean the findings are wrong — just that you have take the next hot new study with a grain of salt. So, is red wine good or bad for us?

Quick things to know:
Do you know what happened in the news this week? Take the BuzzFeed News quiz!
WEEKEND READS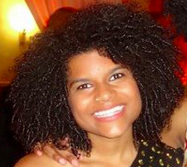 Our special guest this week is BuzzFeed's assistant features editor Anita Badejo sharing some of her favorite stories from BuzzFeed's series examining Hurricane Katrina 10 years later and the storm's continued effects on the people, places, and politics of the area.
Joel Anderson chronicled the catastrophic damage done to Pass Christian, a small, sleepy community on the coast of Mississippi, and the subsequent decline of Billy McDonald, its once-exuberant mayor. When an officer approached McDonald the evening after the storm, he said: "Mayor. You're the mayor of nothing now."
Peter Moskowitz to followed up on what circulated as one of the biggest feel-good stories after the storm: that of Kathy Phipps, a Lower 9th Ward resident whose family was relocated to a white, suburban neighborhood in Utah. What he found after the cameras went away is a powerful reminder that what some might hail as an opportunity can also carry serious emotional and psychological tolls.
Like many cities across the country, New Orleans is currently in the throes of grappling with gentrification. Yet, what John Stanton found after spending time with a lifelong resident who is also a local MC and activist, is that gentrification in the Crescent City might also be ruining the one thing that attracts new people in the first place: its culture.
After Katrina, New Orleans' creation of a much-needed full-time public defender program appeared to be a silver lining for the city's struggling justice system. Yet, as Albert Samaha writes in this painstaking examination, an overwhelming number of cases and chronic underfunding have rendered the program far less effective than officials have touted. As one lawyer put it, "We're looking around and saying, 'Why aren't things better?'"
All of the stories marking the anniversary can be found here.
Happy Friday
It's officially hip to not be square. Instagram users' worldviews are literally widening, with help from the company itself. No longer will the square shape confine your creative juices. No longer will white borders cramp your style. Because, Insta-lovers, you can now upload landscape and portrait photos and videos directly to the app. Now go ahead and take all the tall and wide photos you want this weekend.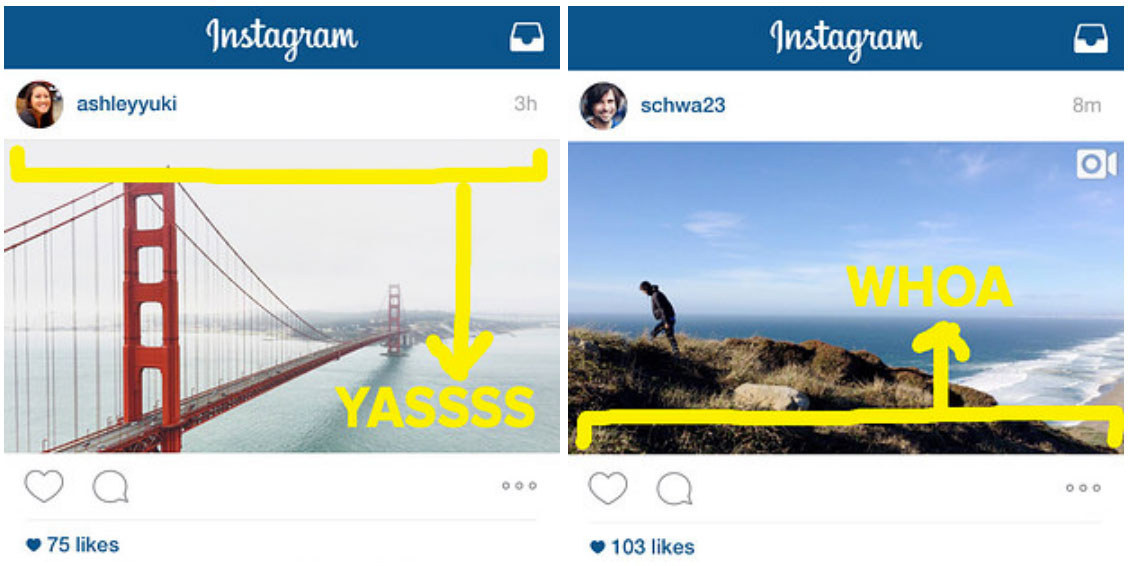 For the latest updates, download the BuzzFeed News app for iOS now!