What's Going On In The News Today?
Refugee advocates want the U.S. to commit to accepting far more than 10,000 Syrians fleeing war. The Iran nuclear deal is (still) going ahead. And when it comes to goat curry, accept no shortcuts.
HERE ARE THE TOP STORIES
President Obama wants the U.S. to accept at least 10,000 more Syrian refugees over the next year, but refugee advocates and lawmakers say the plan is not enough.
The new target to resettle 10,000 more Syrians fleeing a long-running civil war — up from 1,500 people — by September 2016, while a step in the right direction, isn't enough according to leading advocacy groups and U.S. lawmakers who represent communities with the largest populations.
"I'm sincerely hoping this is a typo, I hope the president forgot a digit," Mark Hetfield, president and CEO of the Hebrew Immigrant Aid Society, told BuzzFeed News. "It just shows no leadership in this area, it's not even enough to be a symbolic gesture."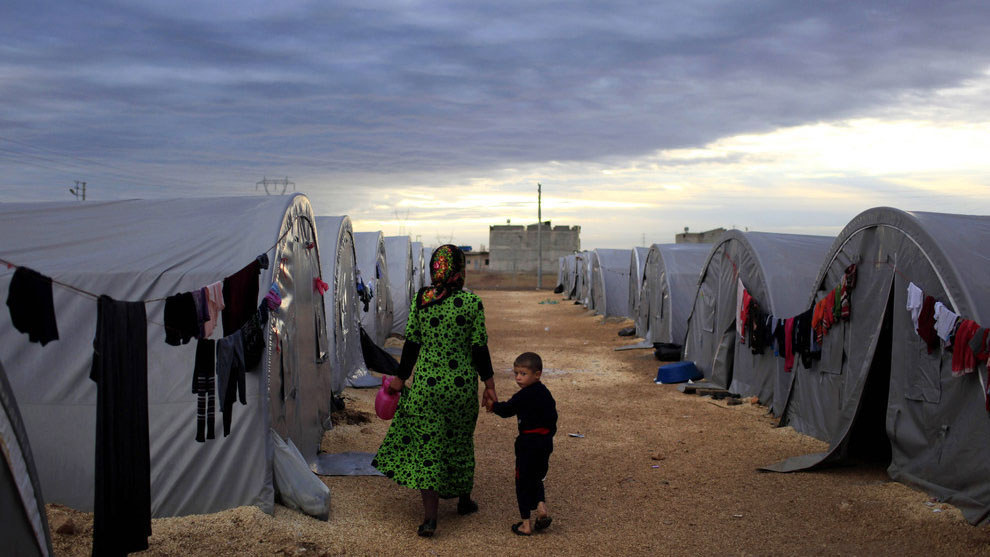 BuzzFeed News also reached out to 15 U.S. Representatives elected in districts with the largest estimated Syrian-born communities. "Census information showed Syrians in the U.S. were scattered across the country, but lived predominately in parts of Los Angeles, Detroit, Brooklyn, and Chicago," Tamerra Griffin and David Mack write.

"At least 11 representatives, both Democrat and Republican, said they supported a strong increase in the intake of refugees from Syria, but many were reluctant to offer precise figures," Griffin and Mack write.
And a little extra.
"The majority of escaped Syrians have entered primarily through Germany, Austria, and Greece, while France and the U.K. have agreed to take 24,000 and 20,000 refugees, respectively, in the next two years. Germany has pledged to admit 500,000 a year. The U.N. Human Rights Commission said Tuesday that it estimates 400,000 refugees will enter Europe by the end of 2015," BuzzFeed News' Ema O'Connor writes.
Here's what the U.S. presidential candidates have said about the Syrian refugee crisis.
U.S. Senate Democrats handed President Obama a huge victory by stopping Republican efforts to block his nuclear deal with Iran.
Senate Republicans wanted to pass a resolution disapproving of the deal six world powers reached with Iran in July, but Democrats got enough votes to keep the measure from moving forward. In other words, they blocked the block. (Most bills in Congress involve votes to approve, but with the Iran deal, Congress votes to disapprove.) Obama said he would veto the Republican resolution if it had passed.
Yesterday's procedural vote means it won't come to a veto, though House Republicans are still considering ways to derail the deal during Congress' 60-day period to review the agreement. It's on track to be formally adopted on Oct. 19.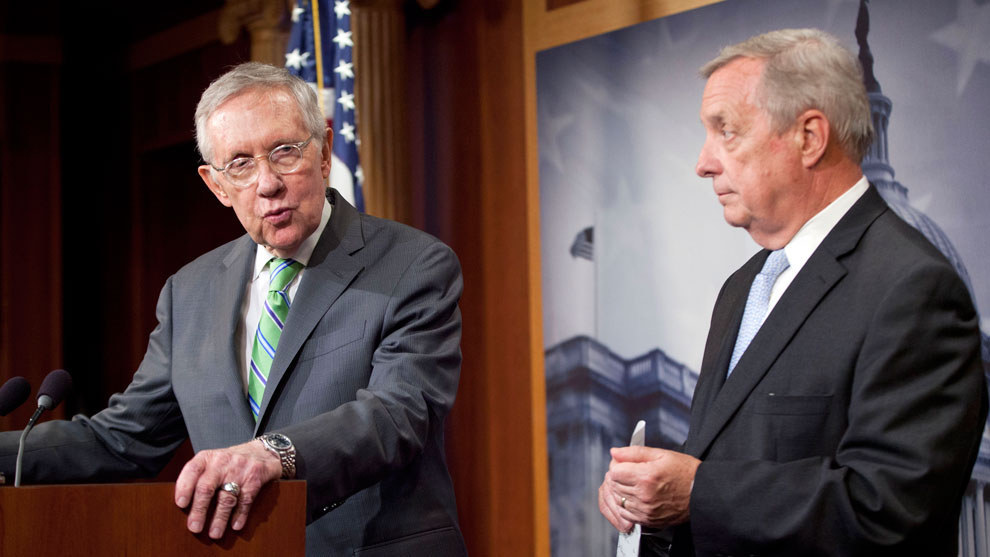 And a little extra.
That the Iran deal is likely moving forward without interruption from the U.S. Congress is "an improbable win by Obama in the face of unanimous opposition from Republicans who control Capitol Hill, GOP candidates seeking to replace him in the Oval Office and the state of Israel and its allied lobbyists in the U.S.," the Associated Press writes.
Debate over the deal divided Democrats, four of whom voted against Obama in the Senate, and "Republicans will use Obama's triumph — as they did with the health care law — as a means to attack Democrats in anticipation of next year's election," according to the New York Times.
For more, here are some key reasons why opponents hate the Iran nuclear deal and here are the lawmakers who are against the deal.

WE'RE KEEPING AN EYE ON
New York approved a minimum wage of $15 an hour for fast-food workers — the first time any state set the minimum that high.
The state's labor commissioner approved a $15 minimum wage for fast food workers, and Gov. Andrew Cuomo announced his support for the move at a rally yesterday. He said he'll work to make $15 an hour the minimum for all industries. The current minimum wage in New York state is $8.75 per hour.
"Though the proposal for a statewide minimum wage increase is unlikely to pass the Republican-controlled legislature in Albany, the symbolic significance is enormous for the national Fight for 15 movement to raise pay for low-wage workers, which began in New York City three years ago," BuzzFeed News' Cora Lewis writes.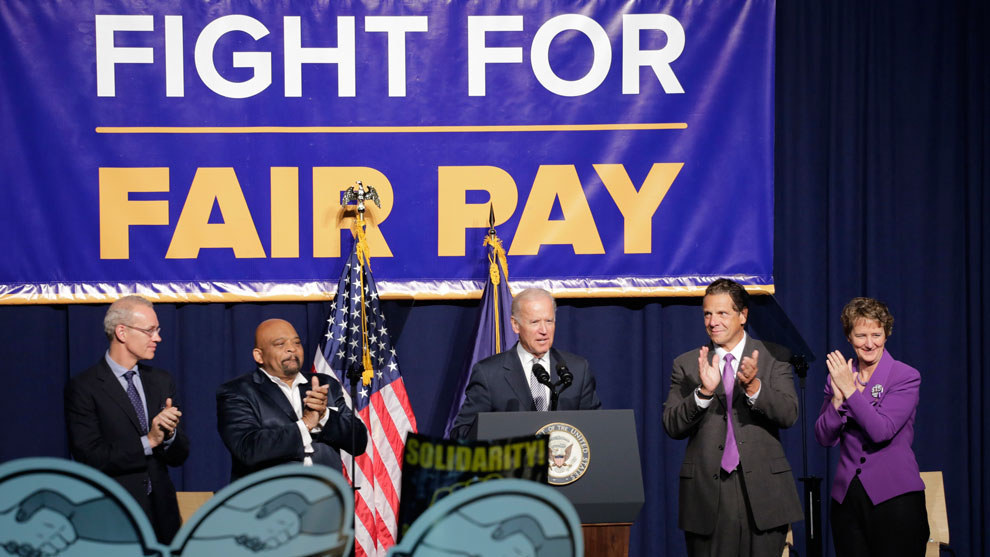 What's next?
The minimum wage raise for New York fast-food workers will come in phases. It will happen over three years in New York City and six years in other parts of the state. Vice President Joe Biden, who was at the rally with Cuomo yesterday, predicted New York's move will have a "profound impact" across the country.
Some West Coast cities have already approved raising their minimum wages to $15 an hour, including Los Angeles, Seattle, and San Francisco.
If you want the latest news and stories, download the BuzzFeed News app for iOS. (We also have a ~super secret~ Android version, so if you want to be a beta tester, send us a note.)

DID YOU HEAR ABOUT THIS?
The source of the trillion-dollar student debt crisis in America is not expensive tuition. It's for-profit colleges and two-year programs.
"America's surging student loan debt has been driven by older, low-income students at for-profit schools and two-year community colleges who enrolled in droves during the recession, according to a report released today by the Brookings Institution," BuzzFeed News' Molly Hensley-Clancy writes.
"The report shows that the crisis is largely the result of a sharp rise in enrollment at for-profit colleges and community colleges, and that it is built by much smaller balances — many of just $8,000 or $15,000. More troublingly, the report found, for-profit and community college students are defaulting in higher numbers — since 2011, more than a fifth defaulted within two years, more than double the number for borrowers at four-year universities," Hensley-Clancy writes.
For more, check out NPR's series on the value of a college education and their coverage of why students chose a private school or community college.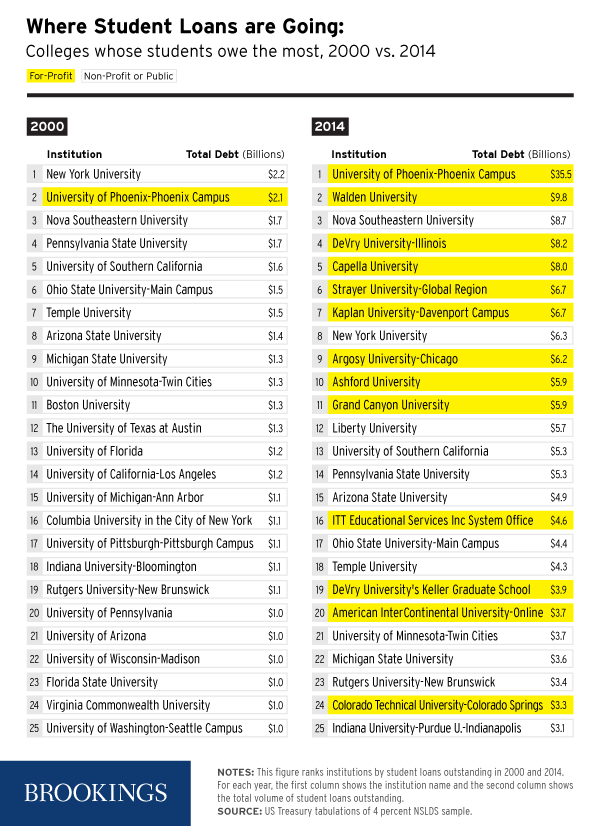 How Apple's vision of the future differs from Google's.
Yes, Apple's event on Wednesday "wasn't all that flashy — but that's the point," BuzzFeed News' Charlie Warzel writes. "If Google's vision is predicated upon the idea of seizing you by the collar and taking you into a future you'll (hopefully) soon be able to access, Apple's vision is to suggest that the future is here right now, thanks to subtle, gradual tinkering. If Google is about where we are going, Apple is, by and large, about where we are."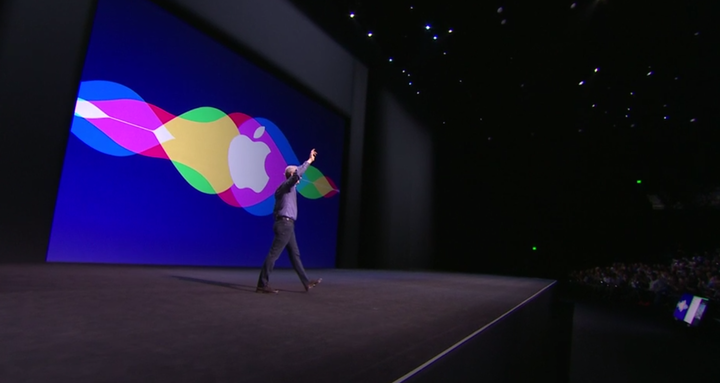 There's no shortcut to making a mouthwateringly delicious curry.
"For years in America, I tried and failed to replicate the Nepali dishes my parents made. I was doing it wrong," BuzzFeed News' Anup Kaphle writes. "I had forgotten the lessons of my family's kitchen. I was buying supermarket, ready-made ingredients and expecting the dish to taste like home. I had forgotten the basics. I had forgotten my family's goat curry … If I cook Nepali food, I have to do it the Nepali way — no shortcuts," Kaphle writes.
Come for the story, stay for the gorgeous photos and all the recipes.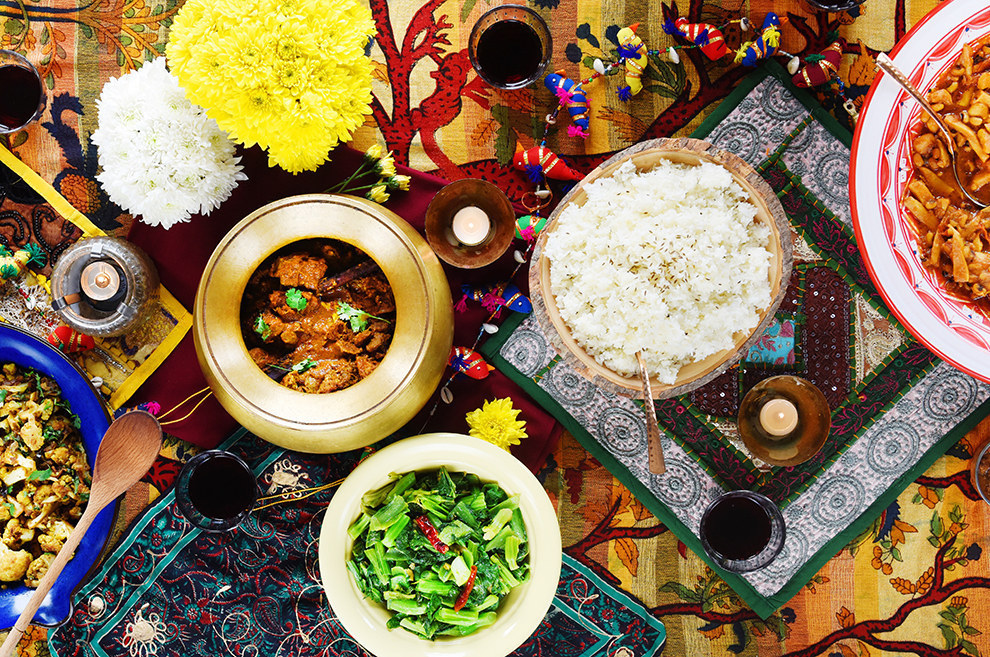 We are all about that multiplatform life at BuzzFeed and huge fans of podcasts. This week's special guest is BuzzFeed Audio Editor Julia Furlan, sharing some of her favorite podcast episodes recently.
#translivesmatter. This show is a gorgeously intimate anonymous exploration of the relationship between a transgender child and her mom. This episode, How to Be a Girl - Meeting Laverne, is the story of mom and daughter meeting Laverne Cox, and of the gigantic implications of visibility and representation for trans kids like this one. (Listening Time: 21:30)
Nailed it. The Kitchen Sisters are goddesses of the audio medium whose work has more heart than you can know what to do with. This piece, Fugitive Waves - The Long Shadow of Shirley Temple, predates the big New York Times investigation into the nail salon industry. (25:14)
You are not alone. Advice is everywhere. Choose wisely. In The Struggle Bus - Extra Long Super Bonus Episode, Sally Tamarkin (ed. note: the BuzzFeed fitness editor!) and her co-host Kate Heller answer reader questions and share their travails in self-care. They are witty and generous hosts who guarantee that all listeners will feel heard and understood. (56:18)
Zzzzzzzzzzz. I don't care who you are, you need more sleep. This podcast and app, Meditation Oasis - Relax Into Sleep, has 50 episodes in its catalog to guide you through different kinds of meditation with Mary and Richard Maddux. Mary's gentle, soothing voice will make sure you won't even hear the end of this show. (18:16)
But if you really want to show your love for podcasts, subscribe to BuzzFeed's podcasts Rerun, Internet Explorer, and Another Round!
Happy Friday
Let's say there's a couple and they love taking lots of selfies in lots of different poses. Nothing wrong with that. Now pretend that their parents loved those selfies so much that they re-created them — and totally nailed it. MooOOoOomm!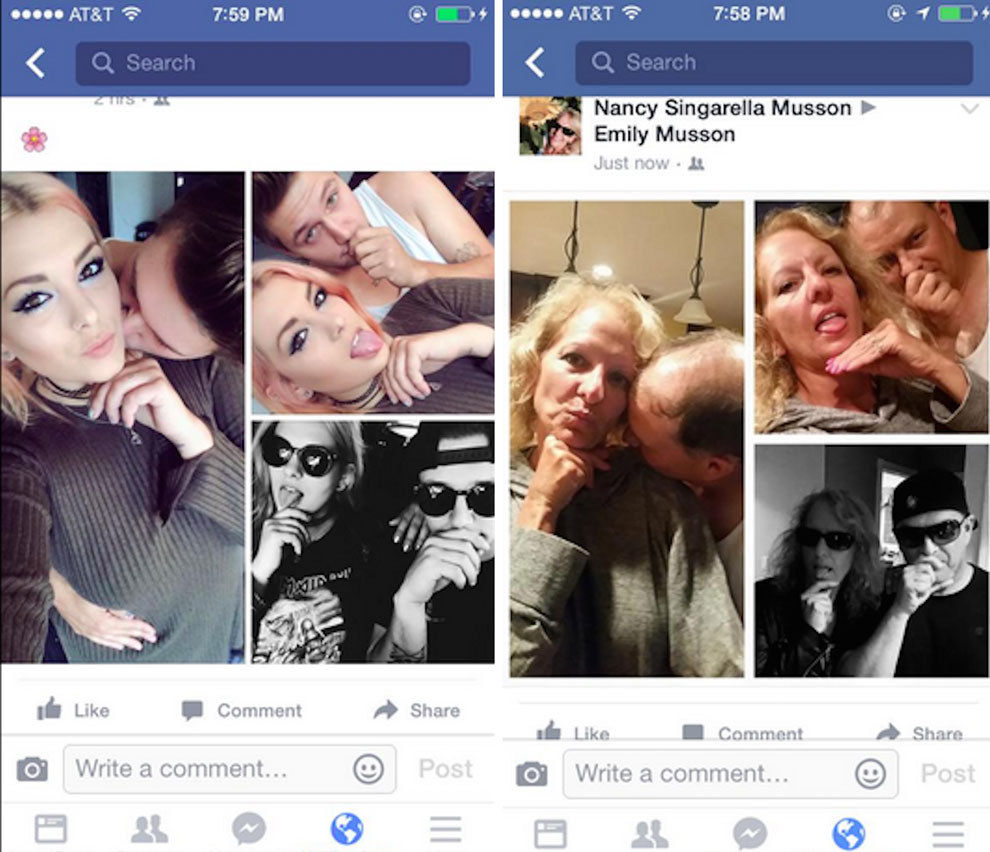 Want a news roundup like this in your inbox every weekday? Enter your email address to sign up now!
For the latest updates, download the BuzzFeed News app for iOS now!