HERE ARE THE TOP STORIES
President Donald Trump flatly denied asking former FBI director James Comey to end an investigation into former national security adviser Mike Flynn.
Trump on Thursday said "no, no" when asked if he tried to get Comey to back off the agency's investigation into Flynn's possible ties to Russia, contradicting a memo Comey wrote to top FBI officials. Comey was later fired.
"No, no. Next question," Trump responded.
Trump's comments came at his first news conference after the Justice Department appointed former FBI director Robert Mueller as special counsel to oversee the investigation into Russian influence in the 2016 presidential election.
On Thursday, Trump denied any collusion between himself or his campaign and Russia and called the probe the "single greatest witch hunt of a politician in American history."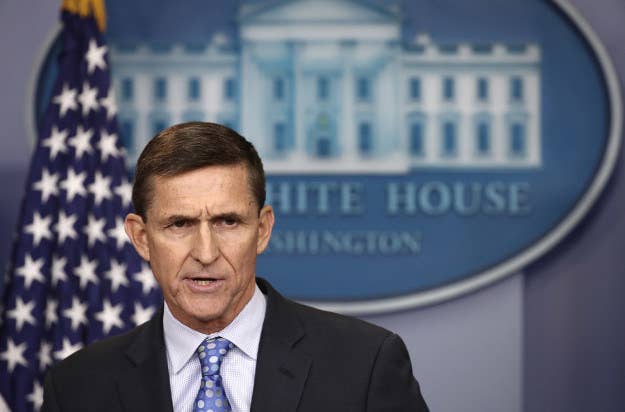 What's next?

The president needs to appoint a new FBI director. But Comey's suspension created a complex ethical situation. US Attorney General Jeff Sessions said he'd recuse himself from investigations involving the campaigns. Trump, obviously, was the leading force in his campaign. Should that prevent them from hiring a new FBI director — or at least mean precautions are included in the process? The White House and Justice Department won't really say.
Why is Trump standing by Flynn? A new movie offers a glimpse at Flynn's last scandal. While crises keep plaguing the White House, Trump is going on his first international trip today (here's his itinerary). Expect Trump to do more press conferences as press secretary Sean Spicer's role is reduced in a planned White House staff shake-up. And almost half of young white voters disapprove of Trump, according to a new poll.
One person is dead and 22 others are injured after a car rammed into pedestrians in New York City's Times Square.
The person who died in the incident was identified as 18-year-old Alyssa Elsman from Michigan.
"There is no indication that this was an act of terrorism," said New York City Mayor Bill de Blasio. Police said the driver, 26-year-old Bronx resident Richard Rojas, was arrested at the scene and that he had two previous arrests for driving while intoxicated.
Mary Altaffer / AP Photo
WE'RE KEEPING AN EYE ON
Uber is threatening to fire the engineer at the center of the self-driving lawsuit brought by Google's Waymo.
The ride-sharing app has threatened to fire Anthony Levandowski if he doesn't cooperate with an investigation into allegations that he stole trade secrets from Alphabet's Waymo, his former employer, before joining Uber, a court filing has claimed.
Waymo filed a lawsuit against Uber in February alleging that Levandowski – who left Google in January 2016 and started his own self-driving truck company, which Uber later acquired – downloaded more than 14,000 files before leaving. Waymo alleges Uber has benefited from those trade secrets. At issue is a technology called LiDAR: "light detection and ranging" systems that help self-driving cars see and navigate the world.