HERE ARE THE TOP STORIES
The Republican health care bill would see 14 million more people uninsured in its first year, a nonpartisan budget office says.
The plan would save $337 billion over the next decade, but it's projected that 52 million people would not have insurance by 2026, compared with 28 million uninsured under Obamacare.
While the Congressional Budget Office projects the American Health Care Act would eventually fulfill one of its key goals of bringing down premiums, it paints an ugly picture for Republicans of heading into the 2020 election with higher premiums and millions more uninsured Americans.
Republicans can only afford to lose two of their 52 senators to pass their party's health care bill through the Senate — and even then they would rely on a special reconciliation process and Vice President Mike Pence to break the tie.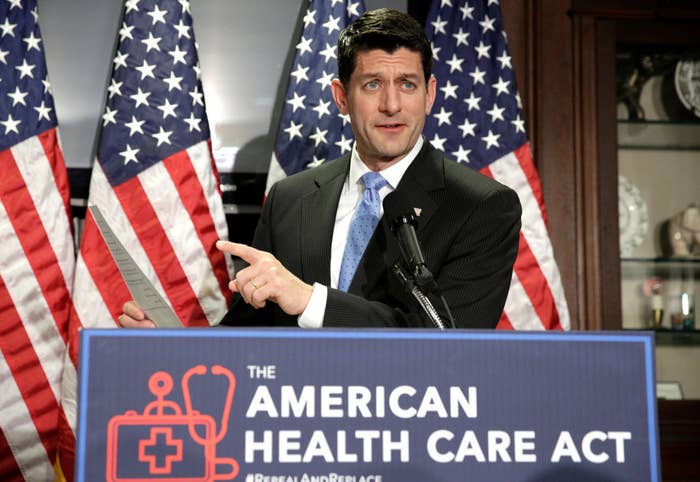 And a little extra

Democrats in Congress plan to reintroduce legislation that would ban LGBT discrimination nationwide. They face a conservative majority that's been generally hostile toward the issue. The bill has little shot of passage, but progressives hope inaction by Republicans can illustrate a chasm between the major political parties as they approach the 2018 midterm elections.
WE'RE KEEPING AN EYE ON
Winter storm Stella.
A historic blizzard is set to hit the Northeast United States. The entire region, stretching from Washington, DC, to north of Boston, is expected to get slammed by the storm, which will last straight through Tuesday. The surprise nor'easter comes after most of the region saw springlike temperatures two weeks ago.
Washington, DC, is expecting up to 8 inches of snow. In Boston, the expectation is up to 18 inches. New York City is gearing up for what could be 20 inches, maybe setting a March record.
What's next?

Traveling will be very difficult. More than 5,000 flights have been canceled — hundreds of them in New York, Boston, and other northeastern airports, the New York Times writes.
DID YOU HEAR ABOUT THIS?
UK Prime Minister Theresa May can start Brexit anytime she wants.
After parliament approved legislation on Monday night granting the government the power to invoke Article 50 — the official beginning of the process for the UK to leave the European Union — it's still not known when she'll use it. Her spokesman has hinted at "the end of March."
And Scottish First Minister Nicola Sturgeon said she plans to call for a second independence referendum by spring 2019. But the UK's Scotland secretary still doesn't think IndyRef2 is going to happen.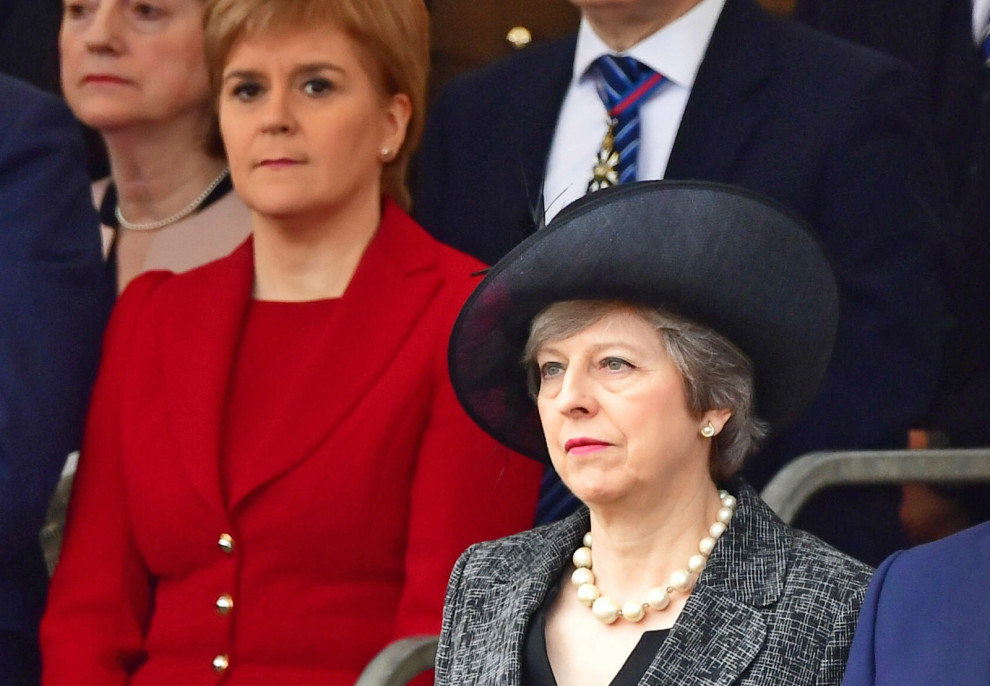 QUICK THINGS TO KNOW
The Trump Administration: The president is empowering individual generals to figure out how to defeat ISIS. Secretary of State Rex Tillerson allegedly used a second alias email address to discuss climate change while he was chairman and CEO of Exxon Mobile. And states and the Trump administration are clashing in nationwide challenges to the president's new travel ban that's set to go into effect Thursday.

Biz and tech: Facebook and Instagram developers are no longer allowed to siphon information about you from public posts and package that information into surveillance tools for law enforcement. And this is how an LA fashion label built an entire clothing company completely on Instagram.

Entertainment: There might be a Game of Thrones spinoff. And The Girl with the Dragon Tattoo is getting a sequel seven years later — the global hunt for a new Lisbeth Salander is on.