What's Going On In The News Today?
UK Prime Minister Theresa May's election gamble backfired — she's lost her majority, and now her job is on the line. Fired FBI director James Comey called Donald Trump a liar in his testimony to the Senate, and Republicans say everything is fine. And Taylor Swift is bringing her music back to all streaming services.
HERE ARE THE TOP STORIES
UK Prime Minister Theresa May's election gamble backfired.
The British people are waking up to an unexpected election result — including Theresa May, who called for a snap election to increase her majority. But the Conservatives lost their majority in the House of Commons to a surge by the Labour party, whose leader, Jeremy Corbyn, staged one of the most astonishing comebacks ever seen in a UK election. Now it's officially a hung parliament.
Still catching up? Tune into BuzzFeed UK's TL;DR...About Last Night show.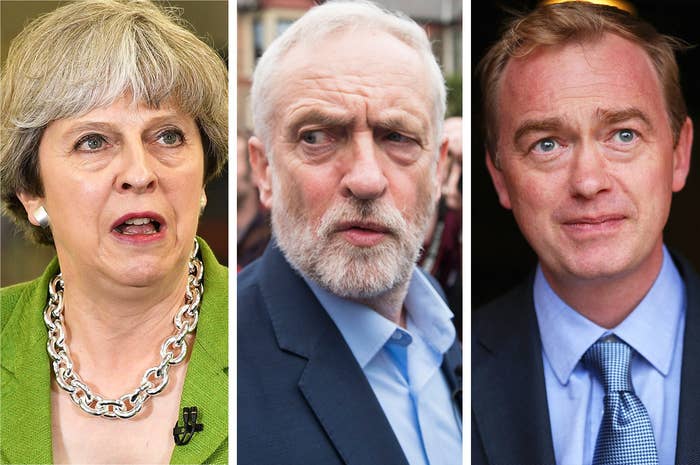 What's next?
May is still prime minister, but her future is in serious doubt. One Conservative MP told BuzzFeed News that Foreign Secretary Boris Johnson, who dropped out of last year's party leadership race after the Brexit vote, is already considering his options as a potential replacement. However, May has no intention of resigning. She will visit Buckingham Palace at 12:30 p.m. (7:30 a.m. ET) to seek permission from the Queen to form a new government.
Meanwhile, European Council President Donald Tusk has warned the UK of the pressure to strike a deal: "We don't know when Brexit talks start. We know when they must end."
People lost their minds over the exit polls. The value of the pound fell as markets reacted. How the election turned Scottish politics on its head. Hilarious tweets from election night, newspaper front pages, and some very ~weird candidates~.
Former FBI director James Comey's testimony on Trump and Russia was the political equivalent of the Super Bowl.
The much anticipated testimony before the Senate intelligence committee on Thursday cast Trump as a bumbling, and possibly nefarious, liar who benefited from a Russian intelligence operation — and Trump's allies still spent the day insisting it was a win for the president.
Comey repeatedly said he felt troubled and confused about his conversations with the president. However, he was careful to avoid explicitly accusing Trump or any other administration officials of breaking the law.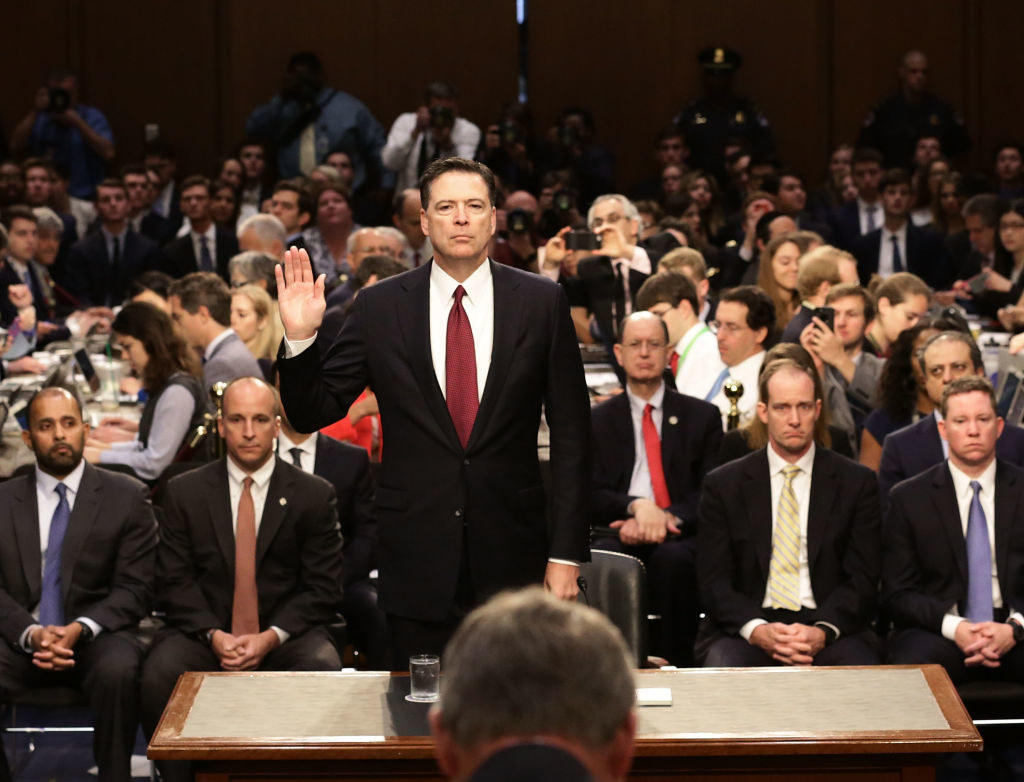 Key testimony takeaways:
Comey's biggest line of the day: "I was fired because of the Russia investigation ... to change the way the Russia investigation was being conducted. That is a very big deal."


Comey said he made detailed memos because he was afraid Trump would "lie" about their private conversations, adding that the administration "chose to defame me … those were lies, plain and simple."


In response to Trump's tweet that he may have secretly taped his conversations with Comey, the fired FBI director said "release all the tapes, I'm good with it."


The Hillary Clinton email investigation of course came up. Comey said former attorney general Loretta Lynch instructed him to call it not an investigation but a "matter," wording that "concerned" him.


Trump's private attorney fired back at Comey — you can read his comments here. And White House spokesperson Sarah Huckabee Sanders said, "I can definitively say the president is not a liar."

​People everywhere stopped life to watch the Comey hearings, and in DC it was like the goddamn Super Bowl. Russia really, really wants its US compounds back. House Speaker Paul Ryan defended Trump, saying "he's new to this." And while the president may have abstained from tweeting, his oldest son showed no such restraint.
DID YOU HEAR ABOUT THIS?

Michael Cohen pitched investors on behalf of a powerful Ukrainian oligarch's company.
When a Ukrainian oligarch — whose associates are members of the Russian mafia — decided to build an ethanol plant, his company asked Michael Cohen, the man who would later become Donald Trump's personal attorney, to help attract investors.
The oligarch, Viktor Topolov, is a formidable figure in Ukrainian business and politics. But behind his public titles, he has been investigated twice for money laundering and embezzlement, and the FBI says his associates are "well known" Russian gangsters.
Cohen says he only met Topolov once, and only pitched the investors as a favor to a relative, who was Topolov's partner in the venture.
QUICK THINGS TO KNOW
WEEKEND READS
The Insatiable Drive Of A Hardcore College Wrestler. Spit on the ground. Cue the villain music. "Wrestling is unprejudiced and open minded, and it's impossible to argue with." An excerpt from Gabe Habash's debut novel Stephen Florida.

Why Hollywood Bet On The Joy Luck Club. After 24 years, The Joy Luck Club remains the only Hollywood film to feature a majority Asian-American cast — a feat most studios are still afraid to attempt today. Now those behind the 1993 tearjerker tell BuzzFeed News how they pulled off the movie no one thought possible.

Jennifer Lopez Doesn't Need To Be The Best At Everything. J.Lo's hard work and versatility, rather than solely raw talent, have kept her on top for decades. Now, with World of Dance, she's using her power to mold new stars in her own image.