What's Going On Around The World Today?
Hundreds of people rallied in favor of removing the Confederate flag from the South Carolina Capitol. After Taylor Swift spoke out about Apple's new music service, the company reversed course. And for your Monday: a beautiful piece about love and empathy.
HERE ARE THE TOP STORIES
The Charleston church shooting has put the spotlight on the Confederate flag flying on South Carolina Capitol grounds.
After the shooting at a historic black church that left nine people dead, many are calling for the removal of the Confederate flag that flies in front of the State Capitol building. "In a state that celebrates its heritage as the first state to secede from the Union, many critics have connected the white supremacist ideology that allegedly drove [shooting suspect Dylann] Roof to kill with South Carolina's unapologetic nostalgia for the old Confederacy," BuzzFeed News' Joel Anderson writes from Charleston.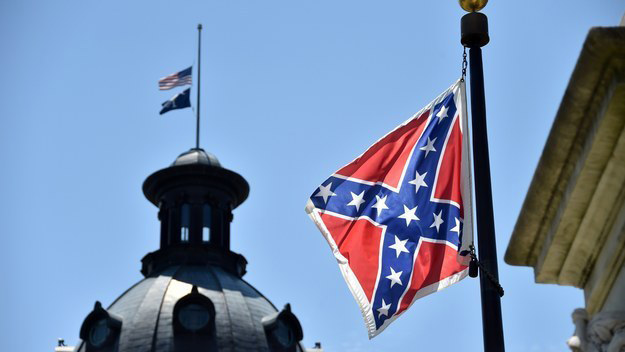 Current GOP candidates didn't take such a firm stance: Jeb Bush said that when he was Florida governor, he had a Confederate flag moved from state grounds "to a museum where it belonged." Others said it's an issue for the state to resolve. "The carefully calibrated answers were a vivid illustration of the difficulties Republicans face in trying to broaden their party's appeal to minorities while also energizing white conservatives," the New York Times writes.
On Saturday, hundreds of people rallied in favor of removal in the state's capital, Columbia. And yesterday, Emanuel AME Church held its first service since the shooting. BuzzFeed News' Albert Samaha was there. "On this Sunday," he writes, "a community, a city, a country had turned to this church to help ease the pain from an unspeakable tragedy." Here are some photos from the service.
And a little extra.
Authorities are investigating the shooting as a hate crime, but the FBI's director said on Friday that the crime doesn't amount to domestic terrorism under federal law. On Saturday, a website surfaced that appears to belong to the suspect, Dylann Roof. The site details hatred of black people, Jews, and Latinos. It shows Roof posing in a former slave plantation, clutching a handgun, and holding the Confederate flag.
After Taylor Swift spoke out, Apple agreed to pay musicians during Apple Music's free trial.
In a reversal announced last night, Apple said its new streaming service will pay royalties during the three-month free trial period. Apple Senior Vice President Eddy Cue told BuzzFeed News that the company will pay artists on a per stream basis during the trial period.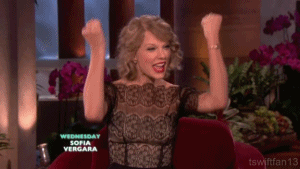 Apple originally wasn't going to pay artists during the trial, which prompted Taylor Swift to say she wouldn't put her latest album, 1989, on Apple Music, which BuzzFeed News first reported on Thursday. She followed up with a post on Tumblr saying Apple's decision hurts young artists. "I find it to be shocking, disappointing, and completely unlike this historically progressive and generous company," Swift wrote. After Apple reversed course, Cue called Swift. But she still hasn't agreed to be part of Apple Music.
Also, of course the internet had fun with it and suggested 21 other problems Taylor Swift could help solve.
WE'RE KEEPING AN EYE ON
Greece and European leaders hope to reach a deal at an emergency summit today in Brussels.
The summit Monday evening comes as Greece faces a June 30 deadline to make a 1.6 billion euro loan repayment to one of its creditors, the International Monetary Fund. If Greece fails to make the payment, it risks defaulting and possibly leaving the eurozone, the European Union's monetary union of 19 countries using the euro.
BBC News has a great chart on Greece's circular repayment situation showing how the lenders giving Greece money — the European Central Bank, eurozone countries, and the IMF — are currently holding 7.2 billion euros from Greece. They want the country to agree to some spending cuts before releasing that money, but the new leftist Syriza government that came to party earlier this year promised to cut back on the cuts. Meanwhile, the Greek government faces that June 30 deadline, when it owes money to those same creditors. (We don't have permission to use the graphic here, but it's worth a click!)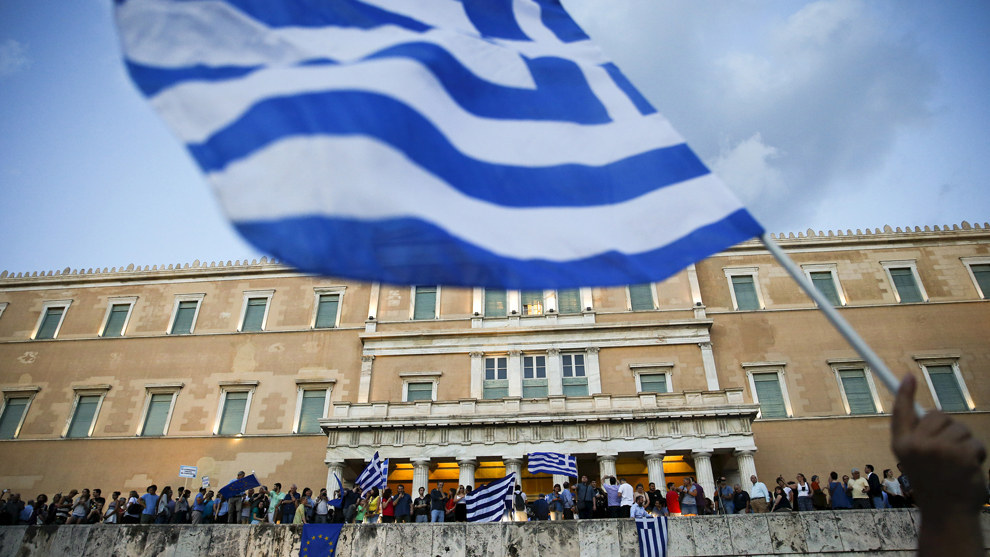 What's next?
Greek Prime Minister Alexis Tsipras proposed a new "mutually beneficial" reforms package on Sunday to prevent the loan default and one European official said it represented a "good basis for progress," according to Bloomberg News. "The head of Greece's biggest bank, Louka Katseli, earlier said it would be 'insane' not to reach an agreement in Brussels on Monday," BBC News writes. "In theory, if no deal is struck on Monday, there is still a week to get things resolved," BBC writes.
For more, we'd recommend The Guardian's live blog, BBC News' guide to Greece's options, and BuzzFeed News' guide to why Greece's economy is such a mess and what both sides in the talks are demanding.
DID YOU HEAR ABOUT THIS?
A German court is going to decide whether to extradite an Al Jazeera journalist to Egypt to face torture charges.
Ahmed Mansour was detained on Saturday in Germany at the request of the Egyptian government, which convicted the reporter in absentia in 2014. Today, a judge will decide whether to send Mansour to Egypt to face charges that he tortured a lawyer in Tahrir Square in 2011. Mansour and Al Jazeera have rejected the charges.
"Tensions between the news agency and the Egyptian government have been high since the 2011 revolution and the fall of President Hosni Mubarak," BuzzFeed News' Salvador Hernandez writes. Al Jazeera has not operated in Egypt since December 2013 after three Al Jazeera journalists were arrested in Egypt and jailed for more than a year. It shut down its office there last year.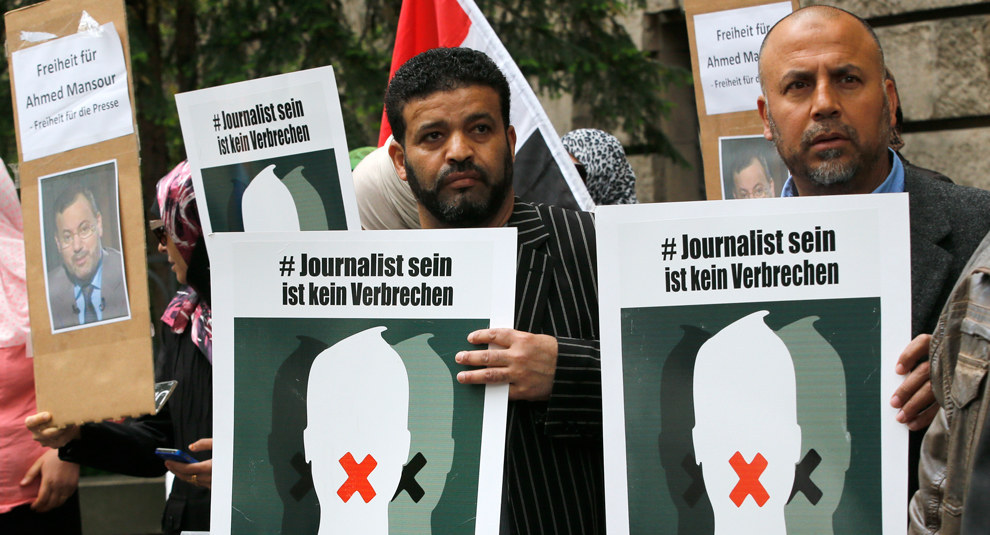 "Reddit is a reflection of our shared humanity, which is frequently broken and awful."
"The site is loudly committed to the free and open exchange of ideas. Yet that commitment means that utterly horrible things will be said and done there," BuzzFeed News' Charlie Warzel writes in this piece about what's next for Reddit. "This was fine in its early years — or at least OK. But as Reddit has become a cornerstone of the internet — or even the front page of the internet, as it likes to call itself — its problems become everyone's problems. What we now see in Reddit is the crash of internet utopian idealism against the rocks of human reality."

Quick things to know:
Bonus! To celebrate the release of our BuzzFeed News app, we're doing a news quiz every day this week. Do you know what happened in the news today? Take the quiz!
Happy Monday
Here's a lot of love for your Monday. "I'm 25 and I've loved the same boy for 10 years," BuzzFeed's Erin Chack writes in this beautiful piece about love and empathy and her boyfriend of 10 years. "I wrote this to tell you that I admire you too. I have for ten years, and I plan to for ten million more," Chack writes. You might need to grab a tissue. <3