What's Going On In The News Today?
Sen. Rand Paul blocked the Senate from voting to extend provisions of the Patriot Act. Cuba is off the U.S. state sponsors of terrorism list. And a California recycling center is looking for a woman who donated a valuable vintage Apple computer.
HERE ARE THE TOP STORIES
The U.S. government's bulk phone surveillance program expired at midnight after the Senate failed to reach an agreement.
Three provisions of the Patriot Act expired last night on June 1. The Senate, blocked by Sen. Rand Paul, failed to pass an extension of the provisions at a rare Sunday session. Some of his fellow senators accused Paul, a 2016 Republican presidential candidate, of playing politics by blocking the unanimous consent required to quickly vote on a bill last night.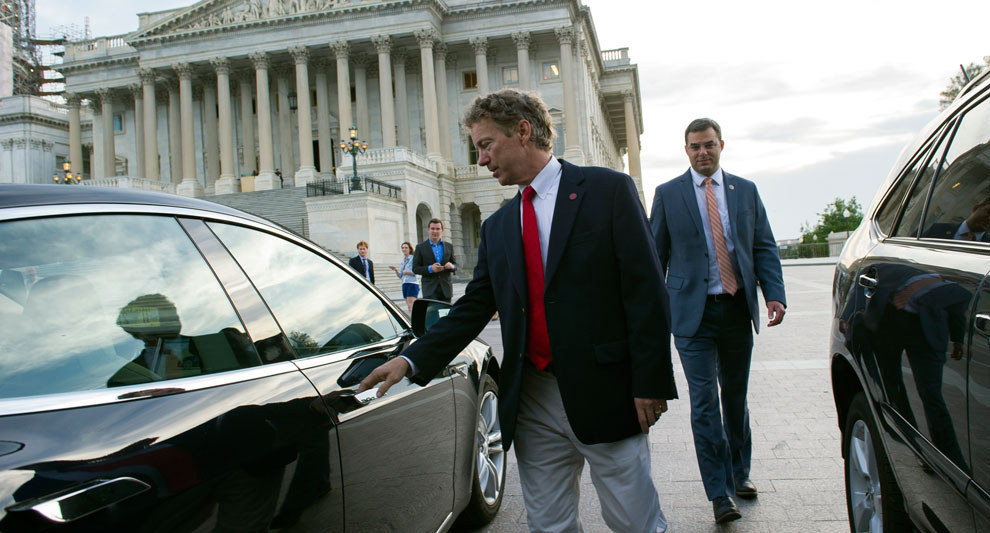 A little extra.
The Patriot Act was put in place after 9/11 and has been used to justify the National Security Agency's once-secret bulk surveillance of Americans' phone records. One of the parts that expired is Section 215, which concerns the NSA's collection and storing of phone metadata, such as data on who you call and when.
However, "that program and several other post-Sept. 11 counter-terror measures look likely to be revived in a matter of days," the Associated Press reports. The Senate will vote later this week on a House-passed bipartisan bill that would end the bulk collection of phone data, but still mostly extends the Patriot Act. Under that bill, phone companies, not the government, would hold the metadata and the government would need a warrant to search it.
"The USA Freedom Act, once passed, will be the first rollback of NSA surveillance since the seminal 1978 Foreign Intelligence Surveillance Act," according to The Guardian.
WE'RE KEEPING AN EYE ON
The U.S. formally removed Cuba from its list of state sponsors of terrorism.
Cuba had been on the list since 1982. The move was no surprise — President Obama announced his intention to do it in April, and he and Cuban President Raúl Castro had announced the normalization of diplomatic relations between the two countries in December. In April, the two leaders met in Panama, "the first significant encounter between the two countries' heads of state since 1956," BuzzFeed News' Karla Zabludovsky reported from Panama City.
Cuba's removal leaves only Iran, Sudan, and Syria on this list.
What's next?
"The removal of the terror designation will also ease some trade restrictions, though in order for full economic ties to be restored, Congress will need to lift the embargo on Cuba that's been in place since 1960," CNN reports. The countries are also discussing opening embassies in Washington and Havana, but they haven't worked out the details yet, according to CNN.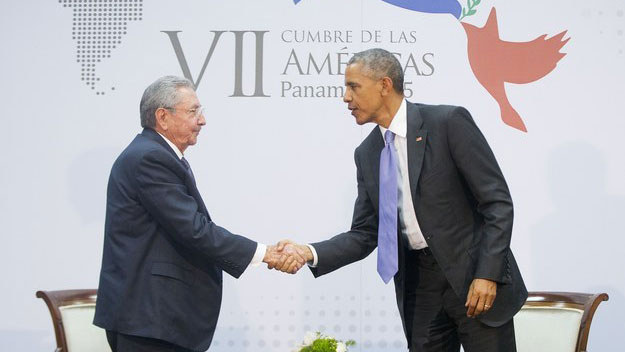 Sepp Blatter wins a fifth term as FIFA president despite calls for his resignation as the organization faces a corruption scandal.
The 79-year-old defeated the only other person running, Jordanian Prince Ali Bin al-Hussein, to continue as president of soccer's governing body. "Blatter has weathered the storm in the short term but the result leaves him presiding over a split FIFA as he faces the biggest self-inflicted crisis in its 111-year history," The Guardian's Owen Gibson writes.
Last week, seven FIFA officials were arrested in Zurich at the request of the U.S. Justice Department and face extradition to the U.S. A total of 14 people were formally charged with bribery and money laundering. Blatter was not among those arrested.
What's next?
New arrests and another round of indictments are coming, the Internal Revenue Service's chief investigator Richard Weber told Bloomberg News. Weber said the timing is hard to say, but he's "confident in saying that an active case is ongoing" and "anticipate[s] additional arrests, indictments and/or pleas."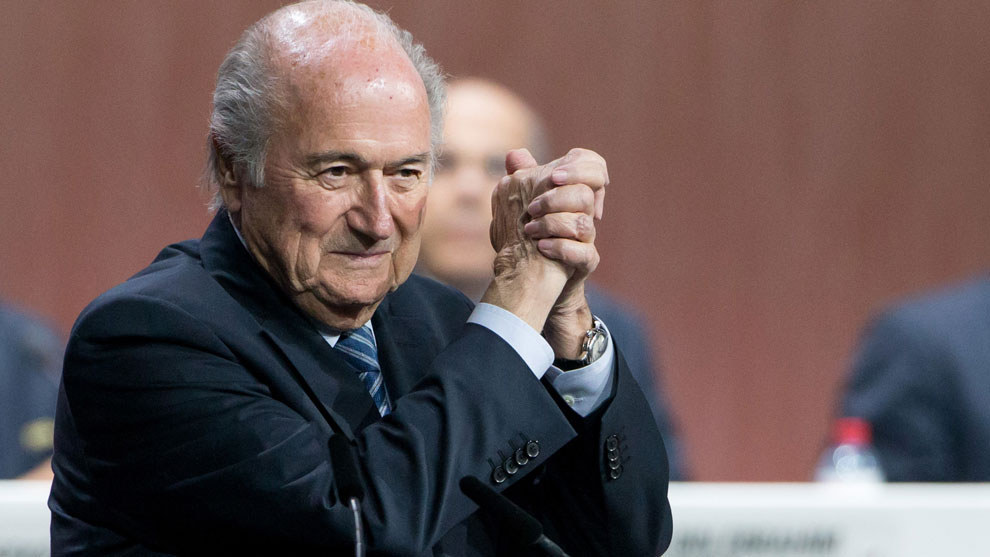 DID YOU HEAR ABOUT THIS?

The number of fatal police shootings in the U.S. this year so far is approaching 400.
An analysis done by the Washington Post shows that police across the U.S. have fatally shot at least 358 people in the first five months this year, a rate of more than two people a day and "more than twice the rate of fatal police shootings tallied by the federal government over the past decade, a count that officials concede is incomplete."
The Post looked exclusively at shootings and "tracked more than a dozen details about each killing through Friday, including the victim's race, whether the person was armed and the circumstances that led to the fatal encounter," according to the report.
Vice President Joe Biden's son Beau died of brain cancer on Saturday.
He was 46 and had been battling the disease for years. A former attorney general of Delaware and an Iraq War veteran, Beau was seen as a potential candidate for Delaware's 2016 governor's race. He leaves behind a wife and two children.
This isn't the vice president's first brush with a family tragedy. In 1972, not long after Joe Biden was elected to the U.S. Senate, his first wife and 13-month-old daughter were killed in a car accident. Biden took the oath of office at the hospital bedside of his two injured sons and commuted home to Delaware once he started work in Congress.
A 2012 speech Joe Biden gave on advice to grieving families is "all the more poignant now," Vox's Ezra Klein writes.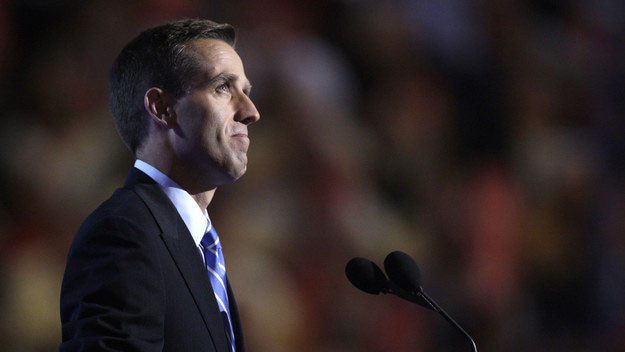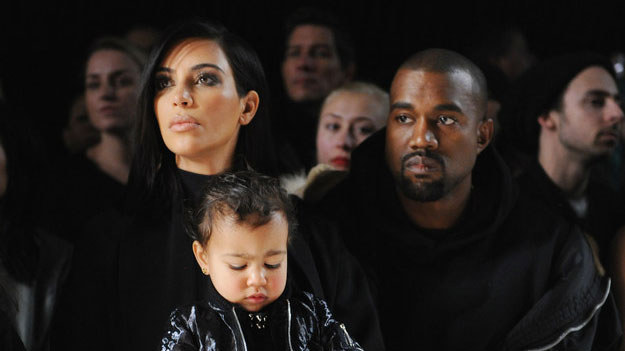 Fellowship opportunity for emerging writers. This fall, Saeed Jones, BuzzFeed's Literary Editor, will select 3-4 writers (with the help of a committee) who are on the precipice of a breakthrough moment in their careers as essayists and cultural reporters. The fellowship — which will start January 2016 — is 4 months long, based in NYC and comes with $12K, mentorship, networking opportunities and more. Applicants must be authorized to work in the United States. You can read more here.
Happy Monday
An unidentified woman who had cleaned her garage after her husband's death dropped off a box of old electronics that included a rare Apple I computer, Apple's first product. By one estimate, only 63 of the computers are known to exist. Now, a California recycling company wants to find her to give her half the money it sold the 1976 computer for — $200,000. That's some vintage, old-fashioned kindness. We hope they find her.