HERE ARE THE TOP STORIES
Uber CEO Travis Kalanick has resigned.
Kalanick faced months of scrutiny following allegations of sexual harassment and discrimination that led to an internal investigation into workplace culture at the company, as well as the termination of 20 executives.
Last week, Kalanick, who recently suffered a personal tragedy when his mother died in a boating accident, announced he would be taking a leave of absence. But Tuesday, he said he would be resigning as CEO, heeding a letter from top investors demanding an immediate change in leadership, according to the New York Times.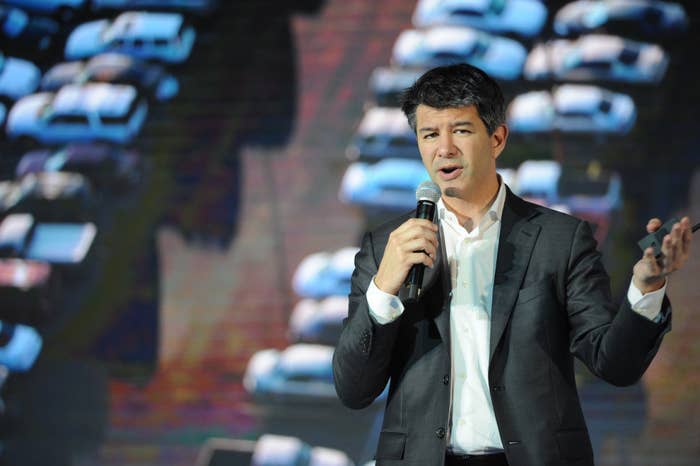 Republican Karen Handel won Georgia's closely watched Congressional election.
Handel, the 55-year-old former Georgia secretary of state, beat Democrat Jon Ossoff, a 30-year-old former congressional aide and documentary filmmaker. The race was seen nationally as a test of shifting demographics and President Donald Trump's popularity.
Handel's victory preserves for the GOP a seat the party has controlled for nearly 40 years and that once was held by former House speaker Newt Gingrich. Handel also did something she rarely — if ever — did on the campaign trail: She thanked Trump, eliciting rowdy cheers and chants of the president's name from the crowd.
The battle, which started with a nonpartisan "jungle primary" of 18 candidates in April, was the most expensive congressional contest in history — to the tune of more than $50 million.
The next Jon Ossoff
He didn't support universal health care. He campaigned in a right-leaning district, Georgia's sixth, as a self-described "pragmatic moderate." And yet it was Ossoff who became the face of the progressive movement known as the "resistance." Democrats now face a new and uncertain question ahead of statewide and local races in 2018: Which candidates get to be Jon Ossoffs — with the same national attention and money — and who gets to decide?

WE'RE KEEPING AN EYE ON
The man at the center of this Trump scandal wants to clear his name.
Turkish businessman Kamil Ekim Alptekin is in the spotlight for his dealings with former US national security adviser Michael Flynn, which are typical of the merger of business and political interests in the Trump era. "Is it worth the money I paid? You bet your ass." Alptekin spoke exclusively to BuzzFeed News' Borzou Daragahi about the scandal surrounding him.
DID YOU HEAR ABOUT THIS?
A secret report reveals Army whistleblower Chelsea Manning's leaks didn't harm US national security.
In the seven years since WikiLeaks published the largest leak of classified documents in history, the federal government has said they caused enormous damage to national security. But a secret, 107-page report, prepared by a Department of Defense task force and newly obtained by BuzzFeed News, tells a starkly different story: It says the disclosures were largely insignificant and did not cause any real harm to US interests.