What's Going On In The News Today?
A shooter attacked military facilities in Tennessee, killing four Marines. Existing U.S. civil rights law bans employment discrimination based on sexual orientation, a federal commission ruled. And Sir Ian McKellen and Sir Patrick Stewart give Taylor Swift's lyrics the Shakespearean recitation they deserve.
HERE ARE THE TOP STORIES
Four Marines were killed when a shooter attacked two military facilities in Tennessee.
A gunman opened fire at two military facilities in Chattanooga yesterday morning, killing four Marines and injuring several others, including a police officer and a Marine Corps recruiter. The shooter, identified as 24-year-old Mohammad Youssuf Abdulazeez, was also killed. Little about Abdulazeez indicates a motive in the deadly shootings.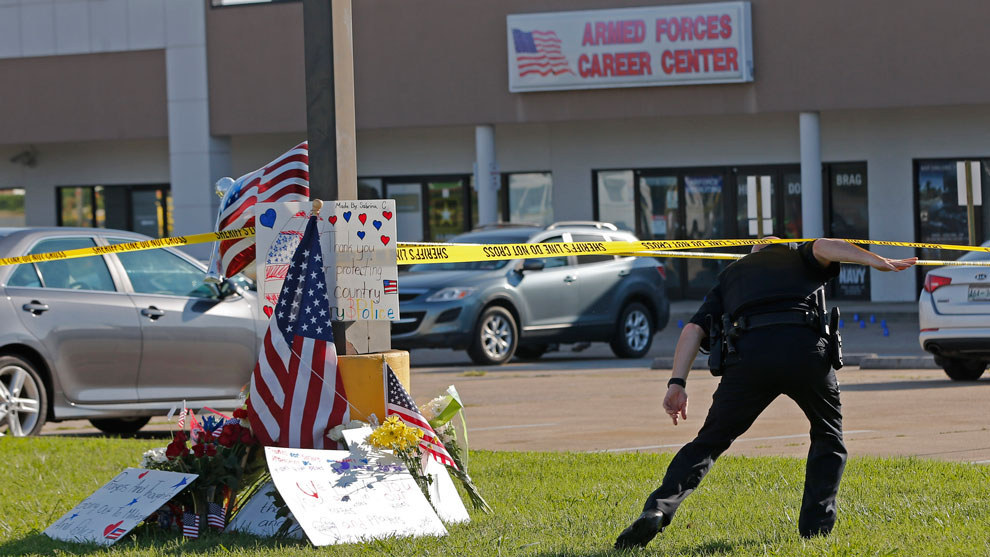 U.S. Attorney Bill Killian said officials were treating the attacks as an "act of domestic terrorism." The FBI is leading a full investigation and said there's no indication anyone else was involved, and no link between Abdulazeez and any terrorist groups.
One of the Marines killed has been identified as Thomas Sullivan from Massachusetts, who received the Purple Heart, a medal awarded to U.S. military members wounded or killed while serving.
And a little extra.
The Washington Post has a guide to recent attacks on military bases, facilities, and installations. "In total, more than 40 people were killed during single-gunman attacks at military facilities since 2009," Richard Johnson writes.
This is a developing story. Check out the BuzzFeed News app for iOS or follow us on Twitter for updates. We'll be updating this post on the victims of the shooting as we learn more.
James Holmes was found guilty of murder in the 2012 Colorado theater shooting and could be sentenced to death.
Holmes was found guilty of first-degree murder in the shooting deaths of 12 people during a midnight movie premiere of The Dark Knight Rises. The verdict came after a nearly three-month trial in which Holmes, who pleaded not guilty by reason of insanity, faced a total of 165 charges in connection with the shooting. The trial now moves to the penalty phase, where the jury will decide whether to sentence him to death or life in prison.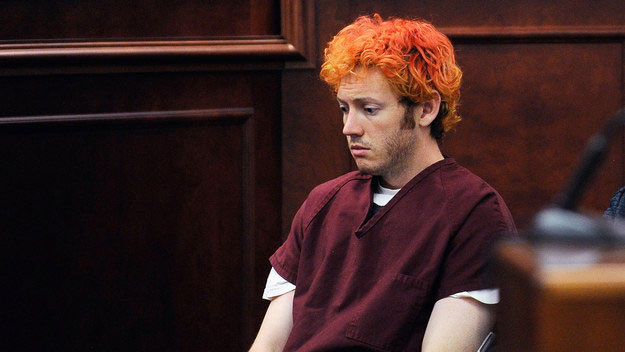 WE'RE KEEPING AN EYE ON
The Equal Employment Opportunity Commission ruled that the Civil Rights Act of 1964 bars sexual orientation-based employment discrimination.

The ruling is "a groundbreaking decision to advance legal protections for gay, lesbian, and bisexual workers," BuzzFeed News' Chris Geidner writes. With the news, we asked Chris two quick questions about why it's so important and what we can expect next.
You called the EEOC's ruling "groundbreaking" — why is this a big deal?
GEIDNER: The EEOC is the federal entity charged with interpreting the Civil Rights Act of 1964 for the federal government. So this decision is applicable to the entire federal government and is a decision that courts give deference to because of their expertise. While some courts at some times have disagreed with the EEOC's decisions, they do give deference to it.
We saw in 2012 the EEOC had a similar decision about transgender workers and that led, this past December, to the Obama administration similarly weighing in, agreeing with that interpretation and both the Obama administration and the DOJ are filing court cases advancing that. And so this is groundbreaking because this is the same sort of decision for lesbian, gay, and bisexual workers as we had in 2012 for trans workers.
What's next?
GEIDNER: Well, what's next is EEOC Commissioner Chai Feldblum, one of the people who's really been behind this effort, has talked a lot publicly about the fact that she doesn't think these sort of interpretations negate the need for legislation that would explicitly provide protections for sexual orientation and gender identity discrimination.
At the same time, obviously, LGBT advocates aren't expecting to get a lot through a House and Senate that are both controlled by Republicans. The other strategy discussed is using this ruling to advance this theory of Title VII as providing protections for LGBT people at the EEOC — but also by going to court and trying to get courts to rule in agreement with this interpretation. That debate is something discussed through advocates quoted in my story on the EEOC ruling.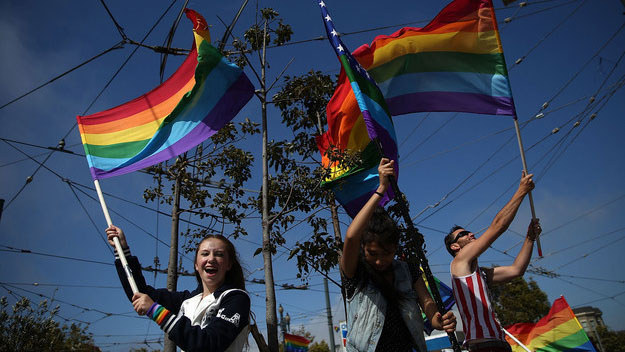 DID YOU HEAR ABOUT THIS?
Sandra Bland, who was arrested after a traffic violation, was found dead in a Texas jail three days later.
The 28-year-old Chicago native was found not breathing in her jail cell on Monday morning from what appeared to be self-inflicted asphyxiation. Three days earlier, Bland, who was vocal about police brutality against African-Americans in the U.S., was arrested for allegedly assaulting a police officer during a routine traffic stop. A video shot by a bystander purportedly shows two officers restraining Bland on the ground during her arrest as she is heard yelling, "You just slammed my head into the ground."
An official from the Waller County Sheriff's Office told BuzzFeed News her death "appears to be a suicide for now," but her friends and family told ABC 7 they suspect foul play. The official said the autopsy report could "take several more days." Bland's death is now being investigated by the FBI and Texas Department of Safety.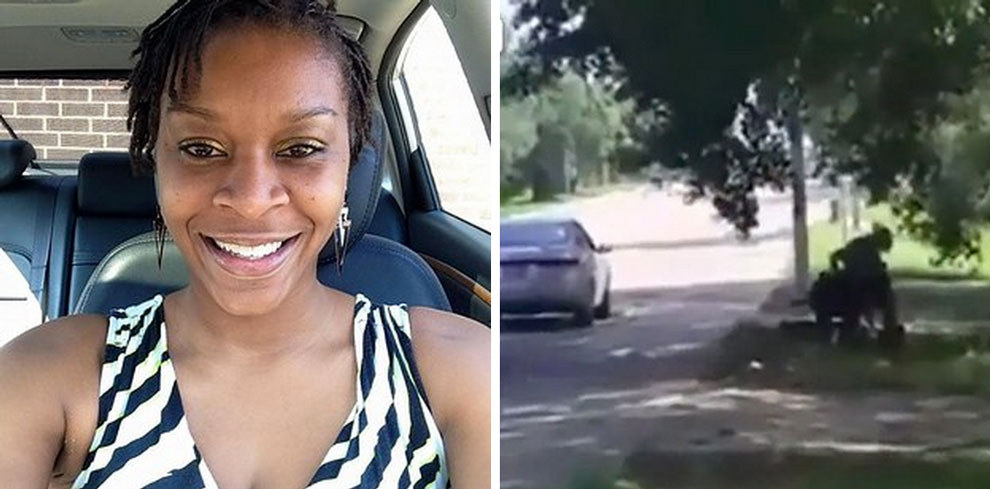 Quick things to know:
There's a lot of love for Netflix and Amazon in this year's Emmy nominations. The ceremony will be on Sept. 20. (BuzzFeed)

Our special guest this week is Cécile Dehesdin, editor in chief of BuzzFeed France, sharing some of her favorite stories recently.

On July 17th 2014, the Malaysian Airlines MH17 crashed in Ukraine. A year later, Mashable went back to the scene of the crash and came back with an eerie series of before and after pictures, showing how nature has taken back its rights on the site.
BuzzFeed News has a terrifying deep dive into teen white supremacist internet that's definitely worth a read. Joe Bernstein's conclusion sums it up best: "Maybe, I started to think, that's just what the future of white supremacy looks like, on a medium so fast and so porous: Contradictory, absurd, occasionally terrifying — and comfortable with it."
Anne Helen Petersen did an incredible investigation into an old Hollywood scandal. If you're a fan of that piece, you should also read Lainey Gossip, the best gossip blog out there. Elaine Lui is a master at analyzing Hollywood's communication strategies. I read everything she's writing on the Ben Affleck/Jennifer Garner break up.
Happy Friday
Sir Ian McKellen reciting lyrics to Taylor Swift's "Bad Blood" and Sir Patrick Stewart reading the lyrics to "Blank Space" is everything you need right now. Even Taylor agrees — these two are the ultimate squad goals.
Want a news roundup like this in your inbox every weekday? Enter your email address to sign up now!
For the latest updates, download the BuzzFeed News app for iOS now!