HERE ARE THE TOP STORIES
Democrats hoped to flip a reliable Republican House seat in Georgia Tuesday, but they came up short. A runoff election is scheduled for June.
Democrat Jon Ossoff fell short of the 50% he needed to win the congressional seat outright. Ossoff will likely face Republican Karen Handel — who is currently in second place with about 18% as votes continue to come in — in June.
The result leaves Democratic hopes of flipping this longtime Republican district in a precarious position. A one-on-one race will be more difficult for Ossoff, who benefited from a large Republican field, which left Republican supporters with their loyalties and money divided among 11 candidates.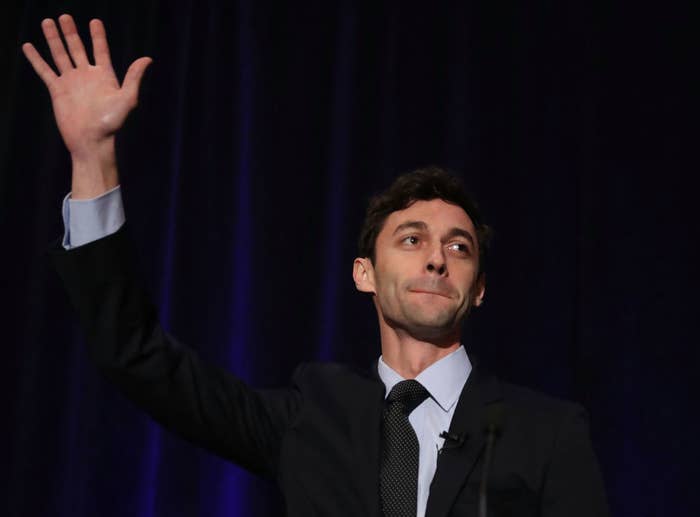 The man who fatally shot someone in a Facebook video has killed himself.
Steve Stephens was the subject of a national manhunt after randomly shooting and killing someone on a Cleveland street and uploading footage of the homicide to Facebook. He killed himself in Erie, Pennsylvania, state police said.

Stephens posted a video to Facebook on Sunday showing himself saying, "I found somebody I'm about to kill. I'm about to kill this guy — this older dude." He exited his car, walked up to Robert Godwin, asked him to repeat the name of Stephens' ex-girlfriend, and shot him.
A McDonald's employee reportedly recognized Stephens and alerted authorities when he went through the drive-thru line driving the white Ford Fusion police had been searching for.
WE'RE KEEPING AN EYE ON
Another woman says Fox News anchor Bill O'Reilly harassed her — she says he called her "hot chocolate."
At the time of the alleged abuse in 2008, the black clerical worker was employed by a different broadcaster, but O'Reilly's office was near her desk, according to the woman's attorney Lisa Bloom. O'Reilly wouldn't speak to her other than to say things like "Mmmmmhhhh" and make grunting noises, Bloom said.

O'Reilly's attorney called the allegations "outrageous," saying it's another attempt to destroy his client's reputation.
The end may be near for O'Reilly and Fox News. Multiple reports say the network's executives are weighing a decision to cut ties with the top-rated host after claims of sexual harassment and advertiser defections.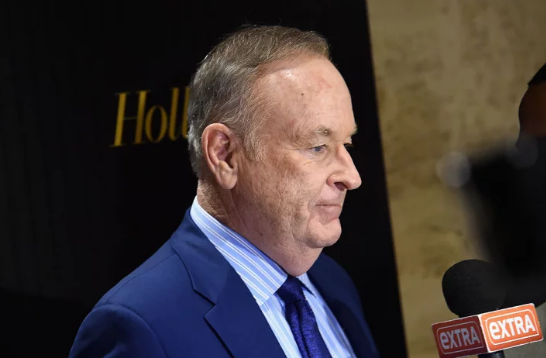 Four white men were killed in California. Police are calling it a hate crime.
A 39-year-old man shot and killed three people at "random" Tuesday in Fresno, California, days after gunning down a motel security guard, in a shooting spree police believe was motivated by racial hatred. The suspect, Kori Ali Muhammad, was quickly arrested after the latest killings and was identified as a suspect in the fatal shooting of a guard at a Motel 6 on Thursday, police said.
DID YOU HEAR ABOUT THIS?
Looking back at the sexual politics of Chasing Amy 20 years later.
In 1997, Kevin Smith's romantic comedy about a guy who falls in love with a lesbian quickly became a cult favorite — but it also pissed off a bunch of queer people.

Grossing more than $12 million on a $250,000 budget, it garnered mostly positive reviews and won two Independent Spirit Awards. A sometimes charming, sometimes infuriating rom-com dressed up as a raunchy buddy comedy, Chasing Amy pushed the boundaries of sexual mores, pitted the casual (and sometimes not-so-casual) misogyny of comic book culture against budding male vulnerability, and tackled the complications of love and friendship in ways that deeply connected with a generation of almost-adults in the 1990s who were just figuring out how to grow up.
Smith talked to BuzzFeed News about the film's origins, how he dealt with the backlash, and what he thinks of Chasing Amy's legacy.