HERE ARE THE TOP STORIES
Facebook says "we know we need to do better" after a Cleveland man was killed on video.
The shooting death of 74-year-old Robert Godwin on Sunday unfolded in a series of live videos that were broadcast and posted by shooting suspect Steve Stephens. Because the social network relies on users to flag offensive content for review and possible removal, it took more than two hours in total to take the footage down. Facebook's vice president of global operations, Justin Osofsky, wrote a blog post about the incident.

And a little extra

An immigrant rights activist has gone missing in Mexico after saying he was being chased by a group of criminals and begging for immediate help on Facebook Live. "I seriously need help," Hugo Castro, a US citizen who works with the San Diego-based Border Angels, said in Spanish on Thursday. "My battery is going to die, I'm not going to move from here." He hasn't been seen since.
WE'RE KEEPING AN EYE ON
All eyes are on Georgia tonight, where emboldened Democrats hope anti-Trump energy will help them win a Republican House seat.
On Tuesday night, Democrats will find out if the opposition to Trump that has electrified the left since November can be converted into actual electoral results.
Democrats see an opportunity in Georgia's 6th Congressional District to flip a seat that has been in Republican hands for decades.
Jon Ossoff, a 30-year old, previously unknown documentary filmmaker, has become a lightning rod for the excitement and anger that has been building since the election in November, and an outlet for Democrats looking for a way to make a statement. Ossoff has drawn national attention and raised a record-setting $8.3 million.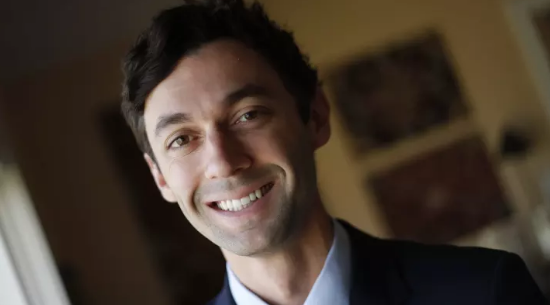 The big question

Can that energy propel Ossoff to a victory with more than 50 percent of the vote in an 18-candidate all party primary on Tuesday? Or will he fall short, and be forced to compete in a June runoff?
QUICK THINGS TO KNOW