What's Going On In The News Today?
The US military for the first time used its largest non-nuclear weapon on a suspected ISIS tunnel in Afghanistan. A lawyer for the United passenger dragged off a plane says there will be a lawsuit. And Canada's prime minister has introduced a plan to legalize recreational marijuana by next year.
HERE ARE THE TOP STORIES
The US dropped a huge bomb on Afghanistan to show ISIS "they're not welcome."
Rather than dropping multiple bombs on a suspected set of ISIS-controlled tunnels, the US for the first time used a weapon nicknamed the "Mother of All Bombs."
Two factors drove the decision to use the weapon — the largest conventional munition that the US has ever used in a combat theatre — the Pentagon said: that the target was underground tunnels and the enemy was ISIS.
In tests, the explosion from a MOAB — which actually stands for Massive Ordnance Aerial Blast — could reportedly be seen as far as 20 miles away. By using such a strong bomb, US and Afghan troops were in the least amount of danger, the Pentagon said.
The Afghan Defense Ministry said that at least 36 militants had died from the bombing, and no civilians were killed.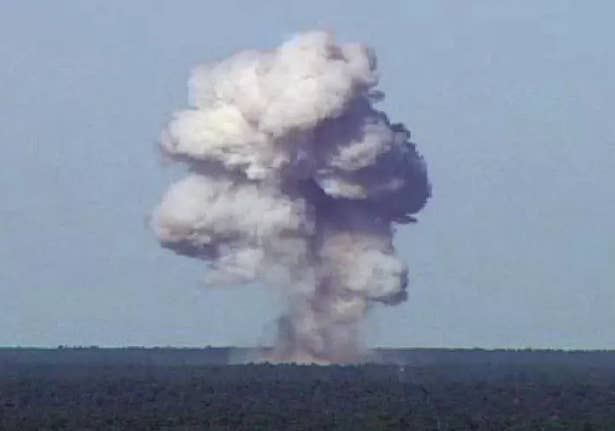 WE'RE KEEPING AN EYE ON
A lawyer for the United passenger who was dragged off a flight says there will be a lawsuit.
Thomas Demetrio, the attorney for Dr. David Dao, said Thursday that Dao suffered a "significant concussion," "a serious broken nose," and lost two front teeth after being dragged off a United flight by security officials after he refused to voluntarily give up his seat.
Videos widely-shared on social media captured the incident prompting mass outrage against United and forcing the airline's CEO to "deeply apologize" to Dao.
Dao's daughter, Crystal Dao Pepper, spoke out for the first time about her father's forcible removal, saying her family was "horrified and shocked and sickened" by what happened. "Seeing it on video, made those emotions exacerbated," said Pepper. "My dad is healing right now."
DID YOU HEAR ABOUT THIS?
How Germany fought back against far-right populism.
Support for Germany's far-right Alternative für Deutschland (AfD) has slumped dramatically in recent weeks, down to single figures in most polls. Its collapse in its popular support follows infighting, a slowing of asylum applications, and a string of controversies.
There are still five months until the German federal elections and this plummet in the polls could yet reverse. But the far-right party's slide is the result of an extraordinarily focused effort from both media and the government to defeat the far-right through controlling the language of immigration discourse as well as a raft of expensive policies.
BuzzFeed News' Alberto Nardelli spoke to government officials, members of parliament, and political analysts to track how it was done.