What's Going On In The News Today?
How one of the world's biggest oil firms secured a $1.3 billion deal mired in corruption allegations. At least 44 people were killed after two explosions struck Christian churches in Egypt. And everything you need to know about the fight to end female genital mutilation.
HERE ARE THE TOP STORIES
Explosions struck two Christian churches in Egypt, killing at least 44 people and injuring more than 100 others on Palm Sunday.
ISIS has claimed responsibility for the attacks, which targeted Coptic Christian congregations in Egypt's second city of Alexandria and the Nile Delta city of Tanta at the beginning of Holy Week in the region.
Hours after the attacks, Egypt's President Abdel Fattah al-Sisi declared a state of emergency (a not uncommon move in the country, but an unpopular one) and ordered immediate deployment of his military to aid local police in guarding important buildings and facilities across the country.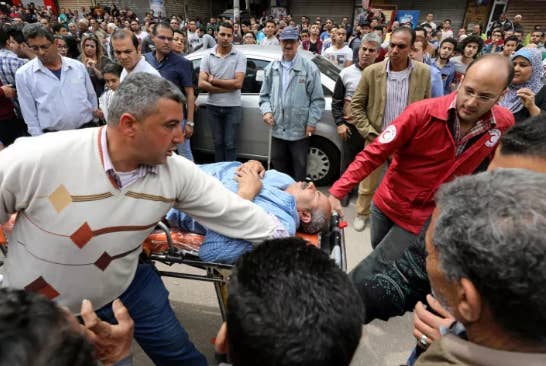 WE'RE KEEPING AN EYE ON

After Trump's strikes on Syria, most US lawmakers aren't pushing for a new war authorization yet.
While a few senators questioned the legality of the Trump administration's targeted strike in Syria, most seemed satisfied that the president was within his constitutional right to act.
"He's the commander in chief and he has the right to act expeditiously to address a threat," Sen. Marco Rubio said on Friday. "He has the right to defend us every single time."
Lawmakers have argued that the current US operation against ISIS in Syria and Iraq is covered under the Authorization for Use of Military Force passed after the 9/11 attacks. Thursday night's missile strike, however, targeted the Syrian government of Bashar al-Assad — whose air force is believed to have dropped chemical weapons on civilians last week — raising the question of whether Trump should seek a new authorization.
Meanwhile, Syrian refugees say they're torn about Trump after airstrikes against the Assad regime. "As Syrians, we have mixed feelings," said Wasim Ghazi, a Syrian refugee who now lives in Spain. "Trump, who banned Syrians — and many people around the world were outraged with that racist ban — actually made us happy."
Trump badly wants pundits' approval. TV loved his Syria strike. So, what comes next? White nationalist and alt-right figure Richard Spencer on Saturday led a protest against the strikes.
DID YOU HEAR ABOUT THIS?
#ShellShocks: How one of the world's biggest oil firms secured a $1.3 billion deal mired in corruption allegations.
An investigation by BuzzFeed News and Italian newspaper Il Sore 24 Ore: Emails, court documents, and intercepted audio reveal that Shell's top executives signed off on a deal with full knowledge that the money would go to a front company connected to a former Nigerian oil minister, Dan Etete.
The documents also show that Shell employees knew of — and explicitly discussed — the risk that payments could be used by Etete to pay people off.
In a statement, Shell said it did not believe the company or any of its current or former colleagues had acted illegally.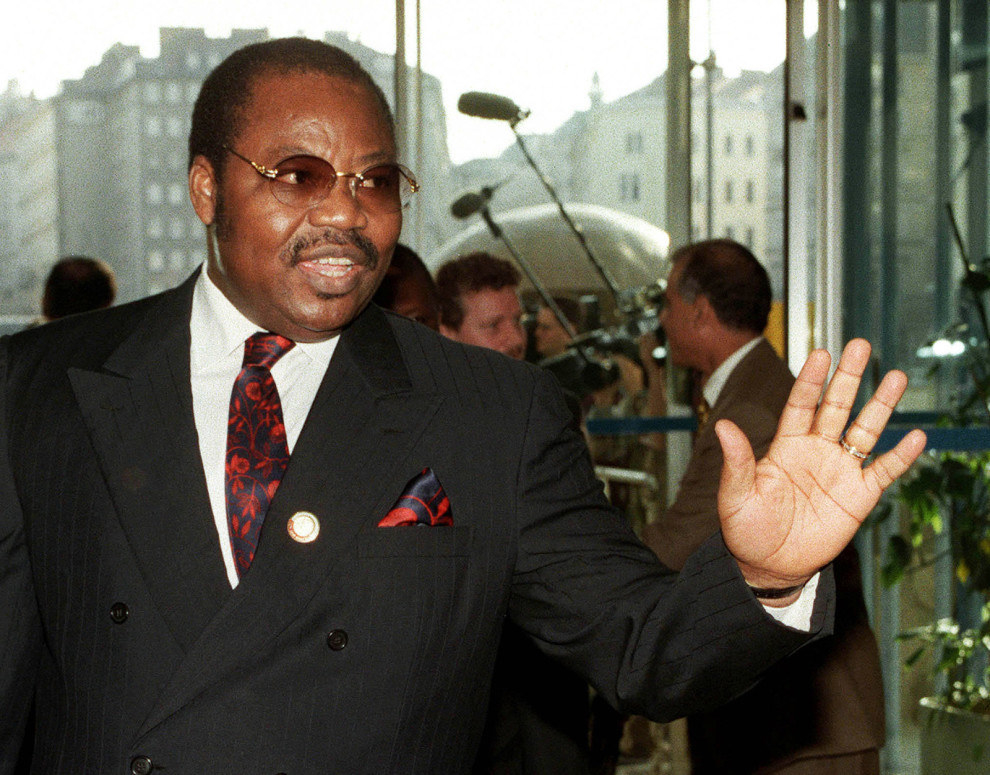 Here's what you need to know about the global fight to end female genital mutilation, or FGM.
From telling former UK Prime Minister David Cameron to "grow a pair" to making a music video called "My Clitoris," anti-FGM activists are using their creativity and experiences to call for change.
There are four major types of FGM, and all are a violation of children's rights, according to UNICEF. FGM is carried out by different cultures around the world and is sometimes incorrectly described as a Muslim practice, but it's not sanctioned by any religion. Statistics from UNICEF estimate that 200 million women and girls in 30 countries have experienced some form of it. BuzzFeed News' Ikran Dahir has the story.