What's Going On Around The World Today
At least six people died and several homes have been destroyed by violent storms across the southern U.S. The number of American teenage girls giving birth dropped to a historic low last year. And we introduce you to delicious Christmas foods from around the world.
HERE ARE THE TOP STORIES
Several people were arrested after Black Lives Matter protests in Minnesota on Wednesday.
Demonstrators staged a protest at the Mall of America in Bloomington, and in Minneapolis they blocked a highway, light rail line, and entrance to the airport as part of what they called BlackXmas. Closures were also reported in Los Angeles and the San Francisco Bay Area, BuzzFeed News' Leticia Miranda reports.
The demonstration was organized in protest against the fatal shooting of Jamar Clark, an unarmed 24-year-old black man shot by an officer on Nov. 15. Demonstrators also protested Monday's announcement that nobody would be indicted in relation to the death of Sandra Bland, who died inside a Texas jail cell this summer. Organizers said that roughly 1,000 people took part in the protest.
Shortly after the protest began — on one of the busiest shopping days of the year — authorities shut down the mall. There were no injuries and police reported that no property was damaged.
How the dark forces of the internet came together this year.
BuzzFeed News' Joe Bernstein examined the far corners of the internet, including infamous, anonymous imageboards 4chan and 8chan. And he found a coherent counterculture.
In 2015, it became clear, obvious even, that various reactionary forces have coalesced into a larger, coherent counterculture — let's call it the Chanterculture — that exists not just in opposition to racial diversity in politics and culture, but in order to advance its own agenda, which across a variety of fronts seeks to preserve and promote the cultural and political preeminence of white guys. This new movement, and it is a movement, combines age-old racist and sexist rhetoric with bleeding-edge meme culture and technology. It unites two equally irrepressible camps behind an ironclad belief in the duty to say hideous things: the threatened white men of the internet and the "I have no soul" lulzsters.
"This racist, reactionary, offense-embracing, meme-savvy internet is not simply a disparate collection of ravings from immature and bitter young men with too much time on their hands. Rather it is a flourishing protest culture, indeed a coherent counterculture, created in response to the growing ethnic and gender diversity of contemporary media and pop culture and to the incursion of identity groups into previously homogenous digital spaces. — Joe Bernstein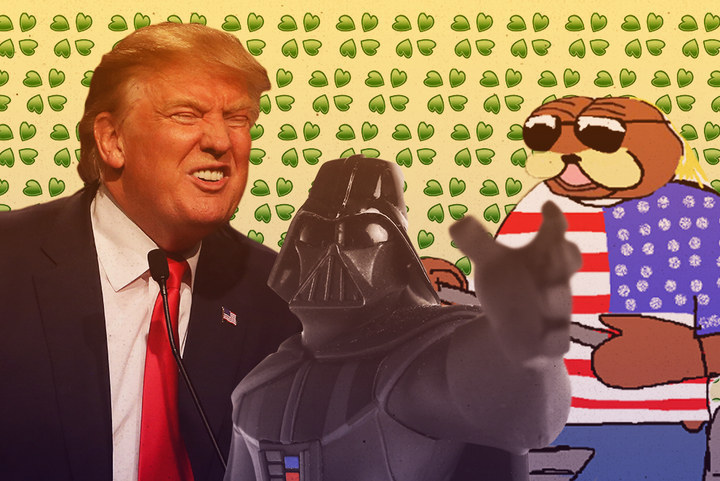 WE'RE KEEPING AN EYE ON

At least six people died in tornadoes in southern U.S. states.
A powerful storm system moved through the Mississippi and Tennessee River Valleys Wednesday, producing multiple tornadoes and leaving a path of death, destruction, and injuries in its wake, BuzzFeed News' Jim Dalrymple II writes. A 7-year-old boy was killed in Mississippi.
In total, across multiple states and counties, dozens of people were reportedly injured. Dispatchers and local authorities were still combing their respective towns and working on casualty reports Wednesday night, Dalrymple writes.
The National Weather Service issued a "particularly dangerous situation" alert. Tornado watches covered parts of Arkansas, Louisiana, Mississippi, and Tennessee –– which declared a state of emergency.
Is this normal?
While tornadoes are most common in spring and summer, tornado season in the U.S. is technically year-round, meteorologist Marshall Shepherd writes for Forbes.
For more updates, follow BuzzFeed Storm on Twitter.
The number of U.S. teens giving birth dropped in 2014 to a historic low.
A massive downward trend in teenage birth rates has been ongoing since 1991, BuzzFeed News' David Mack writes. And advocates are crediting MTV with the decline — yes, MTV.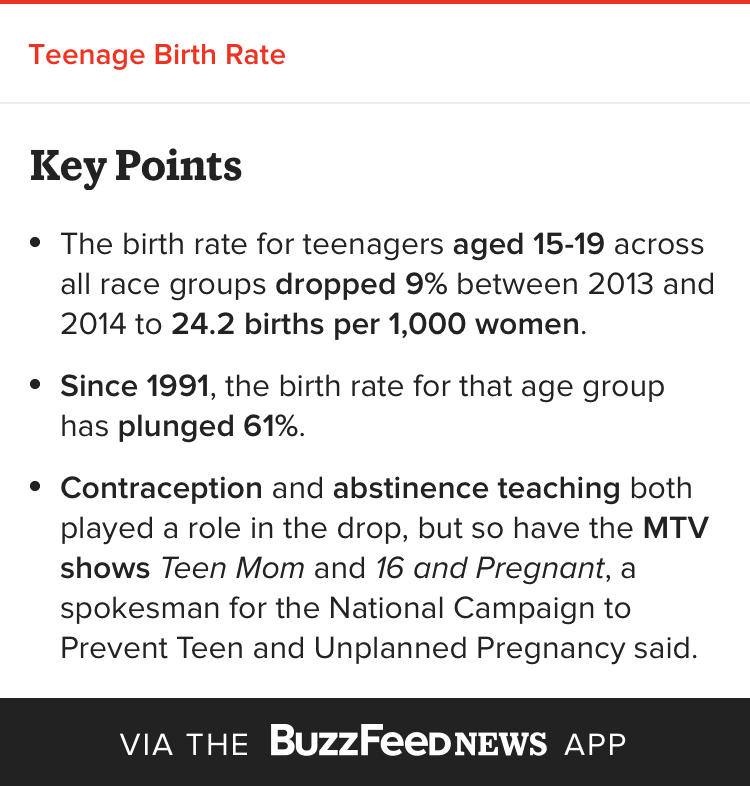 DID YOU HEAR ABOUT THIS?
Blitzen Trappers: Russia's nomadic reindeer herders face the future.
You may know them best as the animals who pull Santa's sleigh. And they do look darling: They're short — the tops of their heads don't come up past five feet — and they're as nervous as rabbits. Both male and female reindeer have antlers. But as Julia Phillips writes for BuzzFeed: "If you approach them from a distance, you might think they would hold their ground. Getting closer, though, you find a frightened, tender animal, which backs away from you and toward the rest of its herd."
In reality, reindeer have served a much less whimsical role: They're breakfast, lunch, and dinner. Phillips has the story about Siberia's native herders, who have worked tirelessly to keep alive their centuries-old tradition of raising reindeer. It's just not quite clear how much longer that will last.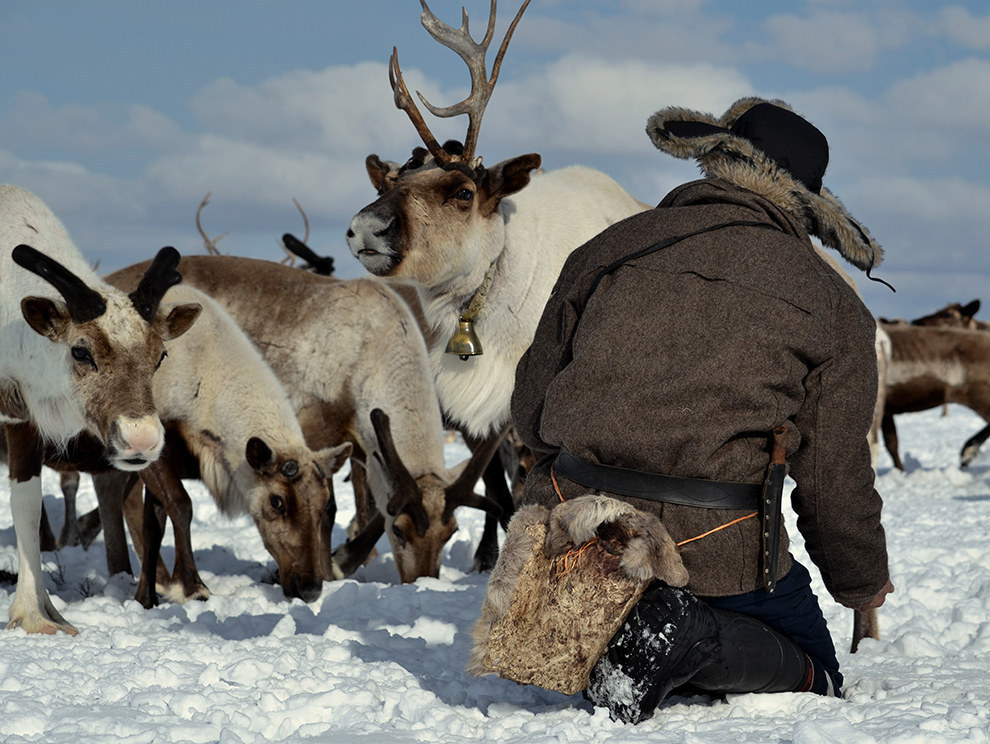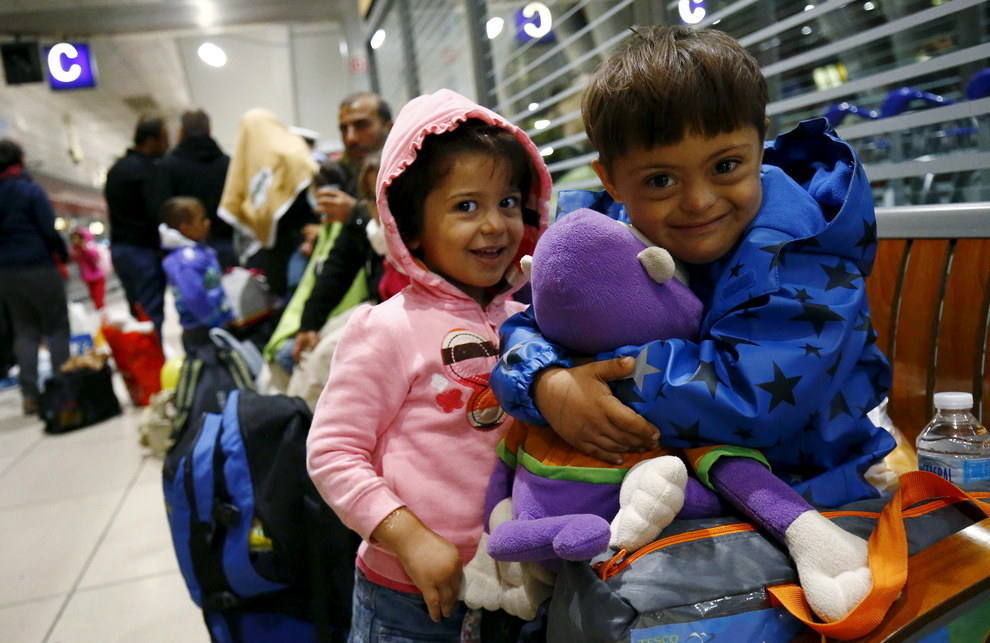 THE BEST OF 2015
Don't let the year end without reading these stories.
In 2015, BuzzFeed News reporters and contributors went everywhere from Nova Scotia to Kazakhstan to China. Here's a selection of their stories, on the injustices, mysteries, phenomena, and fascinations we couldn't miss this year.
Happy Holidays!
Christmas: the season of giving, family time, and anticipated holiday foods. An average Christmas meal can range from 1,400 calories in Japan to 3,291 calories in the U.S., BuzzFeed News' Venessa Wong reports. In the U.S. those calories might go into White Chocolate Pringles (a seasonal special) or Candy Cane-flavored Peeps, but in Japan, people are eating Kentucky Fried Chicken on Christmas. (Seriously, it's a thing.) For more, Wong rounded up some of the world's most delicious treats, from sweetbreads in Belgium to glühwein in Germany. Have a merry and delicious Christmas, everyone.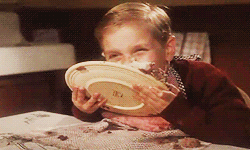 Want a news roundup like this in your inbox every weekday? Enter your email address to sign up now!
For the latest updates, download the BuzzFeed News app for iOS and Android now!