What's Going On Around The World Today?
Europe's migration crisis disrupted overnight train traffic between Britain and France. The Baltimore Circuit Court will host the first hearing in the homicide case of Freddie Gray today. And ever wonder what a trolley of quacking rubber ducks sounds like?
HERE ARE THE TOP STORIES
Hundreds of people trying to reach the UK through a tunnel connecting Britain and France were removed from the tracks by police Wednesday morning, disrupting train traffic.
As a result, passengers were stranded for hours overnight and Eurostar sent a rescue train to pick them up from Calais, a major ferry port in France, and bring them to London on Wednesday morning, BuzzFeed News' Patrick Smith writes. While much of the migration crisis has been focused on countries such as Germany, Hungary, and Austria, today's incident shows how the rest of the continent is also affected, according to the New York Times.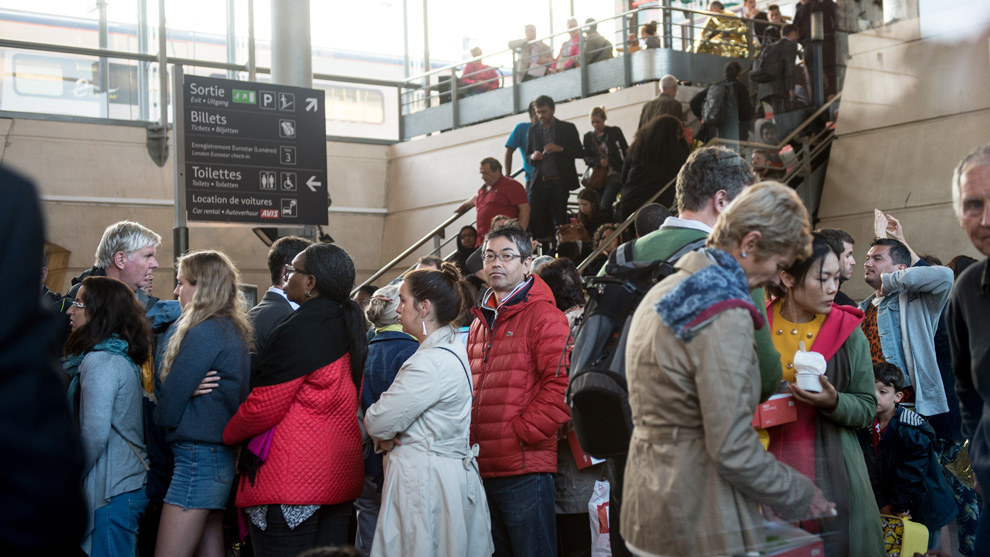 In Hungary, hundreds of stranded refugees demonstrated at a train station in Budapest demanding to be let aboard trains as authorities there prevented anybody without an EU visa from boarding, according to BBC News.

Thousands of people also arrived in mainland Greece on Wednesday morning. EU border control agency Frontex says that 23,000 refugees arrived in Greece just last week.
And a little extra.
"In this summer's migrant crisis — as with the unfinished debt crisis in Greece and the confrontation with Russia over Ukraine — Germany once again finds itself at the center of a European drama, compelled or condemned to lead by its wealth and size and by the lack of leadership from Brussels and other states in the European Union," the New York Times writes.
A Kentucky county clerk is still not issuing same-sex couples their marriage licenses, despite being told by two courts to end her policy.
Kim Davis is the clerk in Rowan County, Kentucky, who has responded to the U.S. Supreme Court's historic same-sex marriage decision in June by denying marriage licenses to all couples. Signing marriage licenses is one of the main duties for the county clerk. However, Davis argues that she should be exempt from issuing the licenses because she has a religious objection to same-sex marriage and that she is acting "under God's authority."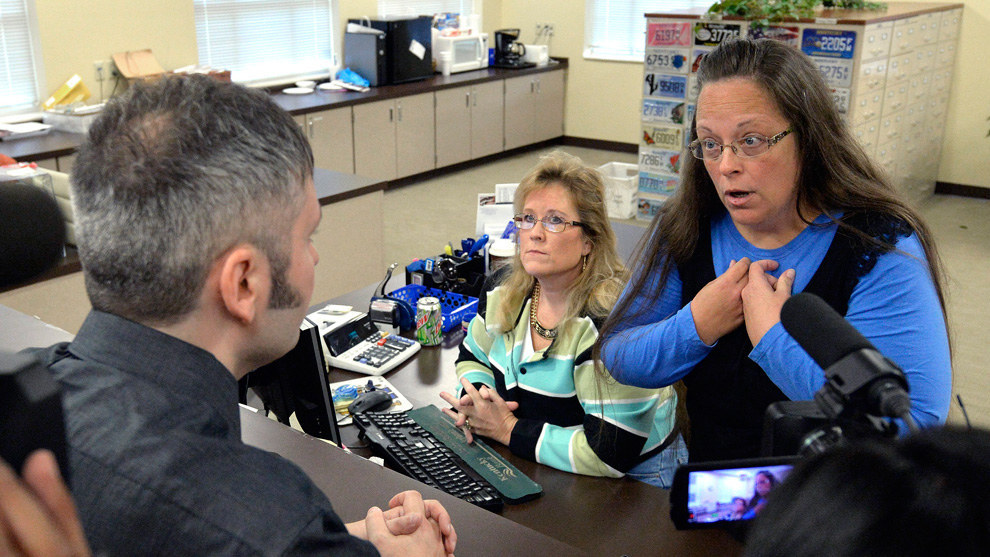 After three same-sex couples from Rowan County sued Davis, a district court ordered her to stop enforcing her "no marriage licenses" policy. She wanted to put that order on hold while she appealed, but both a local appeals court and the Supreme Court said no.

And a little extra.
Rowan County isn't the only place that's still not issuing marriage licenses to same-sex couples. Last month, BuzzFeed News found more than a dozen counties in which local government officials either refuse to solemnize marriages or refuse to issue marriage licenses entirely. "Local officials refuse to issue licenses or perform ceremonies in parts of Alabama, Kentucky, Nebraska, and Texas — and lawsuits over related issues are pending in Indiana and Kentucky," Dominic Holden writes.
WE'RE KEEPING AN EYE ON
The President of Guatemala is not allowed to leave the country, as prosecutors accuse him of scamming the customs service for millions of dollars.
The move comes after the country's parliament, including members of his own party, stripped Otto Pérez Molina of his immunity from prosecution, which is basically the country's version of impeaching him, The Guardian writes.
What's next?
Guatemala's courts could now decide Molina's fate in the corruption case against him. Meanwhile, Guatemalans are headed to the polls in five days to elect a new president. Pérez Molina, whose term is up in January, isn't running for re-election. Extreme right-wing candidate Manuel Baldizon — who, if elected, is widely expected to protect Molina — currently leads the polls.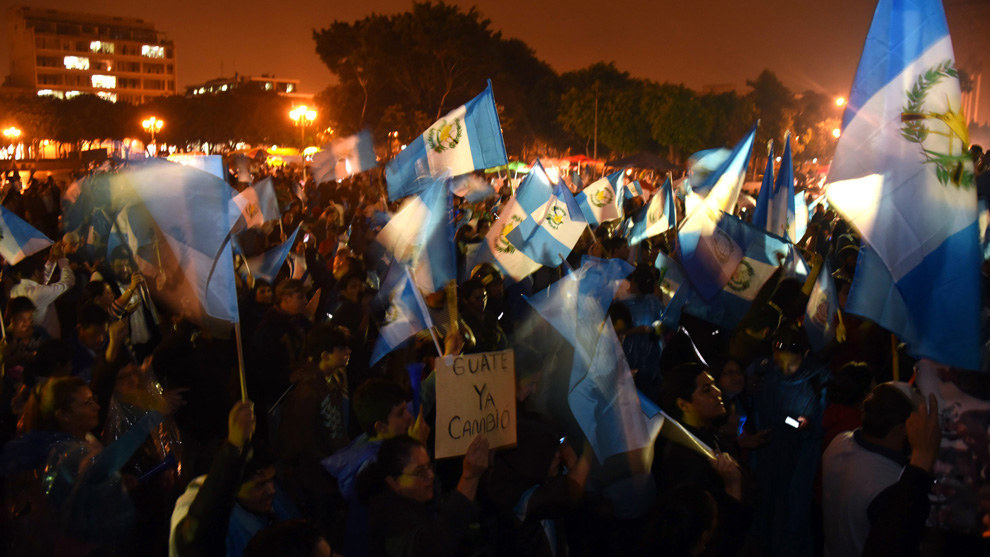 DID YOU HEAR ABOUT THIS?

Baltimore residents are worried about more riots as Freddie Gray's homicide case heads to court.
The Baltimore Circuit Court will host the first hearing today. Gray, a 25-year-old black resident of West Baltimore, died on April 20 of a spine injury he incurred in a police van, BuzzFeed News' Nicolás Medina Mora writes. The death of Gray, who was unarmed during his arrest, sparked widespread protests earlier this year.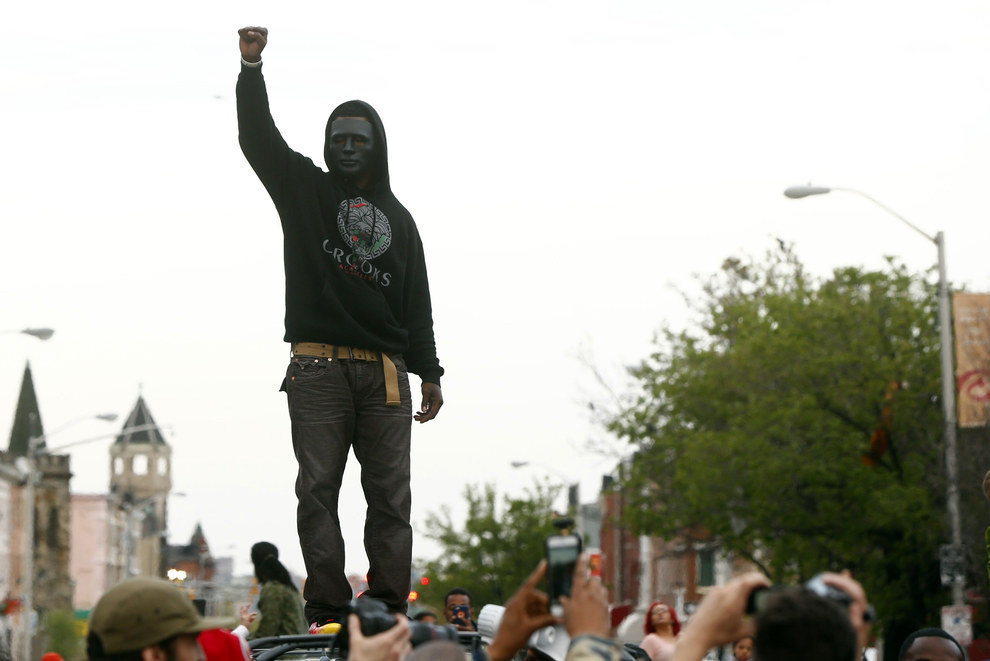 Quick things to know:

President Obama is one vote away from sealing a historic deal with Iran after two Democratic senators backed the agreement. (New York Times)

The fingerprints of the main suspect behind last month's deadly Bangkok shrine blast match those found on bomb-making material, Thai police say. (Associated Press)

The U.S. launched a secret drone campaign to hunt ISIS leaders in Syria. (Washington Post)

A group of masked gunmen dressed in military uniforms abducted 18 Turkish workers from an under-construction sports complex in Baghdad Tuesday night. (BuzzFeed News)

A police officer in Illinois was shot and killed by three suspects who are still on the loose after he pulled them over for suspicious activity. (BuzzFeed News)

Missouri executed a man for the 1989 rape and murder of a 15-year-old girl. It was the state's sixth execution this year, and the nation's 20th. (BuzzFeed News)

Louisiana Governor Bobby Jindal's idea to defund Planned Parenthood is illegal, the Department of Justice warns. (BuzzFeed News) Legal problems are piling up for the activists who secretly videotaped abortion doctors. (BuzzFeed News)

People across Mexico are using the hashtag #WeWillNotBeSilenced after the brutal murder of a journalist in Mexico City last month. (BuzzFeed News) And what the arrest of two journalists tells us about Turkey — and Vice. (The Atlantic)

Los Angeles has been named the U.S. candidate city that will bid to host the 2024 Summer Olympic Games. (Reuters)

Warning: Powdered caffeine could be deadly. (BuzzFeed News) And here's what happens when you give up coffee. (BuzzFeed)

News you can use/eat: Listen to Pandora without ads all day next Wednesday, Sept. 9, in honor of the online radio's 10th anniversary. (The Verge) Amazon Prime now lets you download videos to watch offline. (Wired) And McBreakfast McAlways! All-day breakfast is coming to the fast food chain on Oct. 6. (BuzzFeed News)

Google unveiled a new logo and humanity continued to fear change. What do you think of the new logo? (BuzzFeed)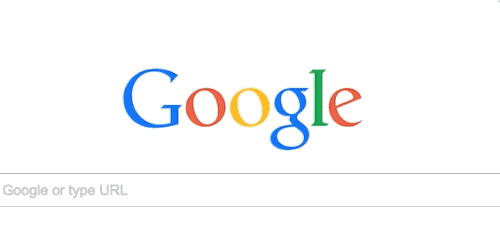 Happy Wednesday
Trying to embarrass your girlfriend can sometimes turn into an epic video. This clip of a trolley full of rubber ducks all being squeezed at once has taken the internet by storm. "The noise they collectively make is either hilarious, or ear-splittingly dreadful, depending on your viewpoint," BuzzFeed News' Declan Cashin writes. This could just be the real duck dynasty.
Want a news roundup like this in your inbox every weekday? Enter your email address to sign up now!
For the latest updates, download the BuzzFeed News app for iOS now!