What's Going On Around The World Today?
European nations are acting on the growing refugee crisis. U.S. Congress is back in session today. And how tweets can predict the death of an app.
HERE ARE THE TOP STORIES
European nations are accepting more refugees as the amount of people fleeing war-torn countries such as Syria increases.
Here's a quick look at some of the recent developments:
Germany could take in at least 500,000 refugees a year for the next few years, the country's Vice-Chancellor Sigmar Gabriel said in a TV interview Monday evening. The country also pledged 6 billion euros to help deal with the crisis.

Earlier on Monday, French President François Hollande said his country will accept 24,000 more refugees over two years.

And the UK will take in up to 20,000 Syrian refugees over the next five years, British Prime Minister David Cameron said.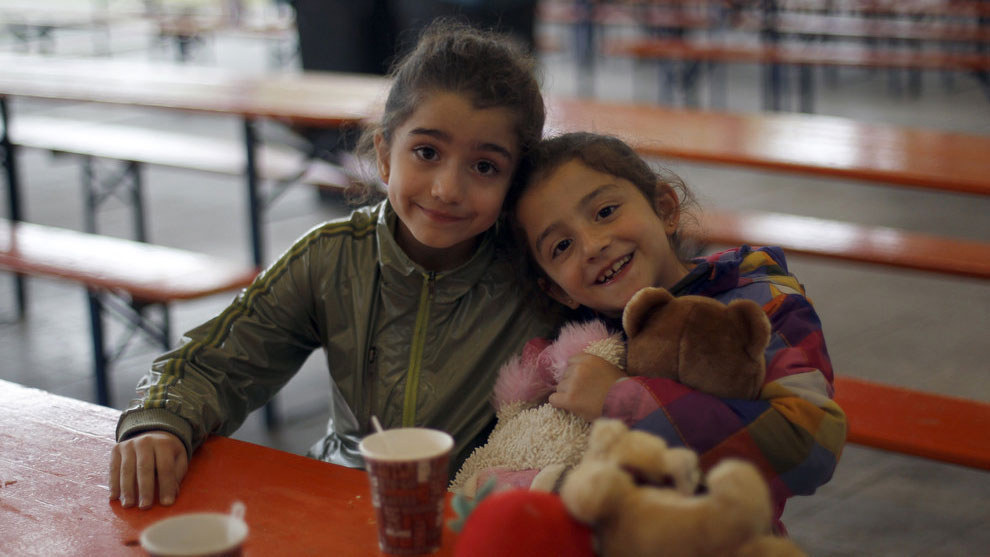 Hungary's government is taking a very different approach to the crisis. It's estimated that 14,000 people crossed into Austria from Hungary over the weekend. "But with thousands more expected to arrive in Vienna from Hungary in the following weeks, Austrian Chancellor Werner Faymanna announced that the border would have to close again this week," BuzzFeed News' Hussein Kesvani reported from Vienna.

In the U.S., 1,800 Syrian refugees are expected to be resettled by October, and the aim will be to increase that number to between 5,000 and 8,000 next year. "I feel like we have some obligation here to join the rest of the world," Democratic Senator Amy Klobuchar told BuzzFeed News. "Europe should clearly take the lead because they are close in proximity, but that doesn't mean we shouldn't take part, and doesn't mean some countries in the mideast like Saudi Arabia shouldn't take some refugees as well."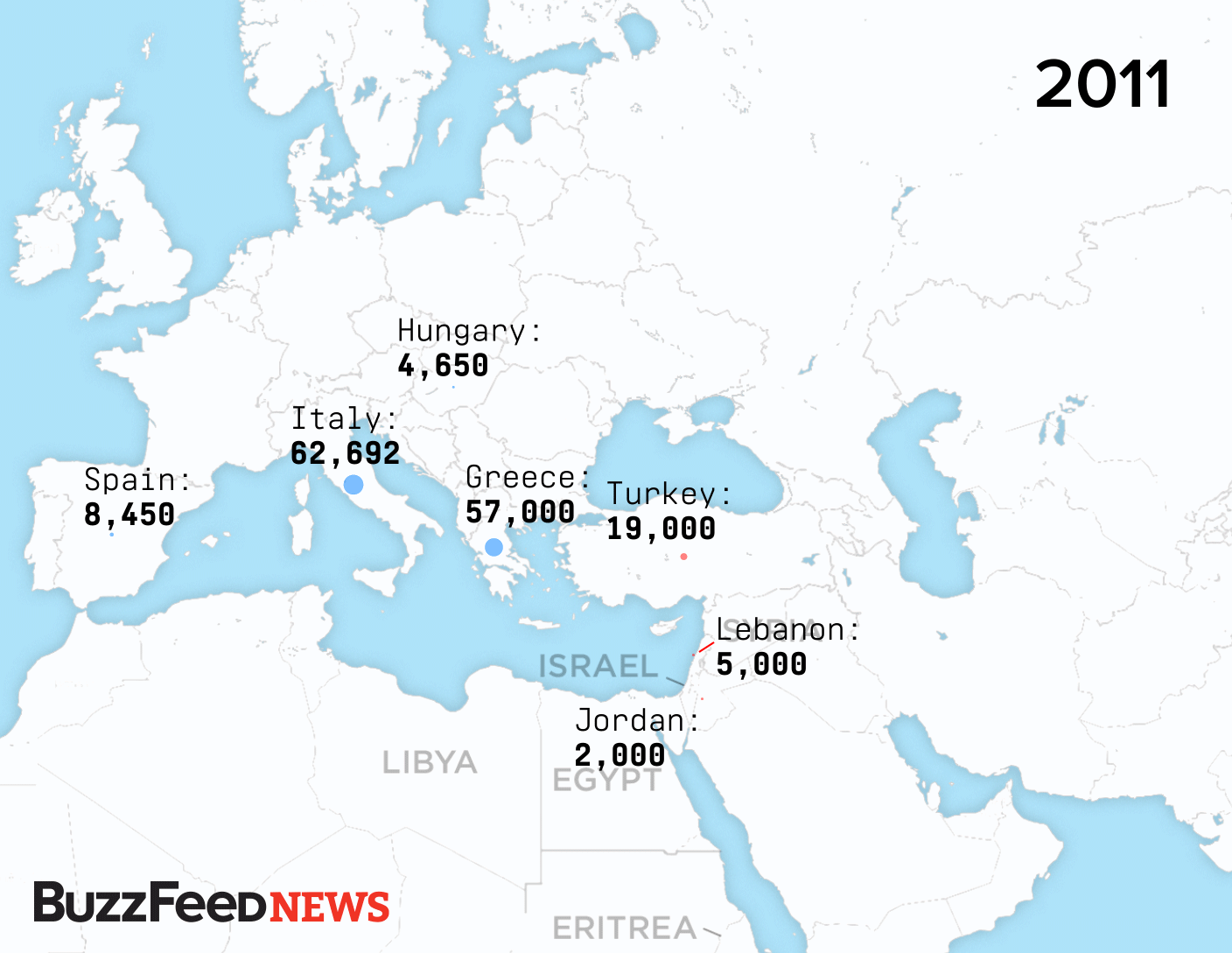 And a little extra.
This is why the refugee crisis is hitting Europe now. "Many factors lie behind the latest surge," BuzzFeed News' Borzou Daragahi writes. But there are three main reasons: increased attacks by the Syrian regime and ISIS, hopelessness inside the camps, and, ironically, media coverage itself.
For more, here's a selection of our coverage on the global refugee crisis: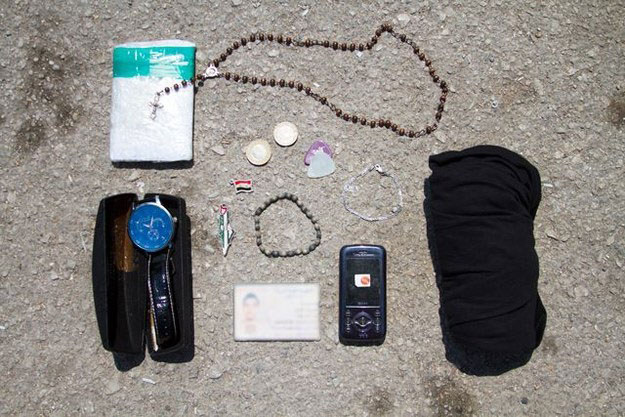 For more stories and the latest alerts on the refugee crisis, download the BuzzFeed News app for iOS. (We also have a ~super secret~ Android version, so if you want to be a beta tester, send us a note.)

The U.S. Congress is back in business and they've got quite a lineup.
"Lawmakers have scheduled a mere 12 legislative days to find a bipartisan compromise to keep the government open, vote on one of the most contentious foreign policy matters in a generation [editor's note: this would be the Iran nuclear deal], reconcile the future of funding for Planned Parenthood and roll out the red carpet — and a few thousand folding chairs — to greet Pope Francis," the New York Times' Jennifer Steinhauer writes.

WE'RE KEEPING AN EYE ON
The battle for control of the Arctic has been going on for centuries, but is heating up as climate change devastates the region.
Last week, President Obama visited Alaska to urge action against the threat of climate change. "But Obama's calls for climate cooperation carry an inherent contradiction," BuzzFeed News' Dan Vergano writes. "To curb global temperatures, we need to stop burning fossil fuels. And yet, the U.S. is in a competition with Russia, Norway, and other nations for the Arctic's rich resources, notably oil and natural gas," Vergano writes.
What's next?
"The Arctic … lends itself to all kinds of geopolitical theater," Michael Robinson, author of The Coldest Crucible: Arctic Exploration and American Culture, told BuzzFeed News. "The melting summer sea ice, though terrible for the environment," has opened up valuable shipping lanes, and the U.S., Russia, and other countries are scrambling to claim it, Vergano writes.
But, "Russia's experiences [in the Arctic] have become a cautionary tale, one that illustrates the challenges facing those imagining that a changing Arctic will produce oil and gas riches," according to the New York Times.

DID YOU HEAR ABOUT THIS?
The lost, true story of the CIA's greatest basketball coach.
How did a 1972 exhibition basketball game between Russia and Uganda become a crucible for Cold War tensions at the dawn of Idi Amin's brutal regime? Ask the former CIA agent who tried to hit the Soviets where it would hurt them the most: on the court. BuzzFeed contributor Shaun Raviv reports.
How tweets can predict the death or "social decay" of an app.
"It's hard to pick winners in the social media business, where new apps with new gimmicks are forever competing for your limited attention," BuzzFeed News' William Alden and Jeremy Singer-Vine write. "Even highly paid investors are often wrong about which social app will be the next Instagram, Snapchat, or Vine."
Using Twitter data, BuzzFeed News looked at the health of dozens of socials apps –– Secret, YouNow, Timehop, Jelly –– to determine which are experiencing "social decay." This involved studying each app and tracking how the number of tweets linking to the app changed over time.
"I terminated my much-wanted pregnancy."
"When we were told that the baby I was carrying had a rare, fatal genetic disorder, I didn't know if I could continue living," BuzzFeed Contributor Blane Bachelor writes.
According to medical statistics from the Centers for Disease Control, up to 1 and 5 pregnancies end, with more than million fetal and stillborn losses each year. And another 6.7 million women of reproductive age have fertility issues.
"That's an astounding number of women who suffer devastating reproductive trauma, yet I hadn't heard many people talking about it, even in a society obsessed with oversharing the most mundane details of our lives," Bachelor writes.
Happy Tuesday
"Have you ever wondered what it would be like if characters from Star Wars were at the same nightclub as the Terminator? Well now you can with a mind-blowing mash-up video," BuzzFeed News' Stephanie McNeal writes. Club goin' up, on a Tuesday.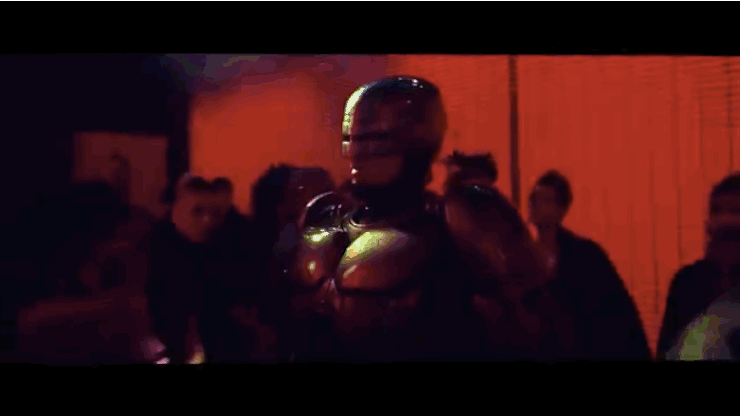 Want a news roundup like this in your inbox every weekday? Enter your email address to sign up now!
For the latest updates, download the BuzzFeed News app for iOS now!