What's Going On Around The World Today?
A picture of a drowned Syrian child on the Turkish coast has sparked outrage. China cuts its military by 300,000 people. And the days of quickly melting ice cream might be over.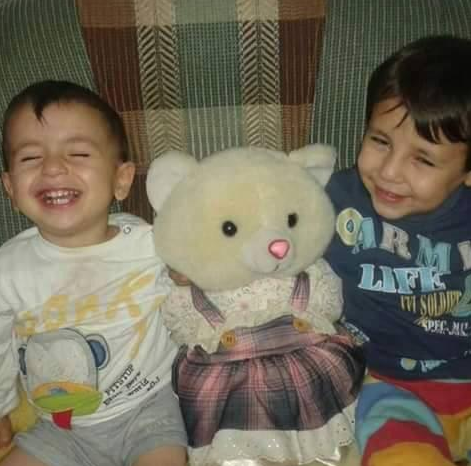 And a little extra.
The main railway station in Budapest, Hungary's capital, has opened its doors to hundreds of refugees after a two-day standoff during which people without a valid European Union visa weren't allowed on trains, BBC News reports. The moment the doors opened, people poured into the terminal. Travel to Germany was still prohibited, however, and international trains to Western Europe were suspended indefinitely, according to a public announcement.
People who are seeking asylum in Europe are continuing to arrive by the thousands. In July alone, 107,500 refugees traveled to the continent. European officials are expected to present new plans for handling the influx of people seeking asylum next week, Reuters writes.
For more, the Washington Post's Liz Sly wrote about the refugee crisis "unfolding in the countries of the Middle East that have borne the brunt of the world's failure to resolve the Syrian war." And here's a look at some photos that sum up the human tragedy of Europe's migration crisis.
Chinese President Xi Jinping has announced army personnel will be reduced by 300,000, the biggest cut to the military in almost two decades.
After the cuts, China's military will have 2 million members. President Xi Jinping announced the cuts, part of a larger effort to modernize the country's armed forces, during a parade celebrating 70 years since the end of World War II.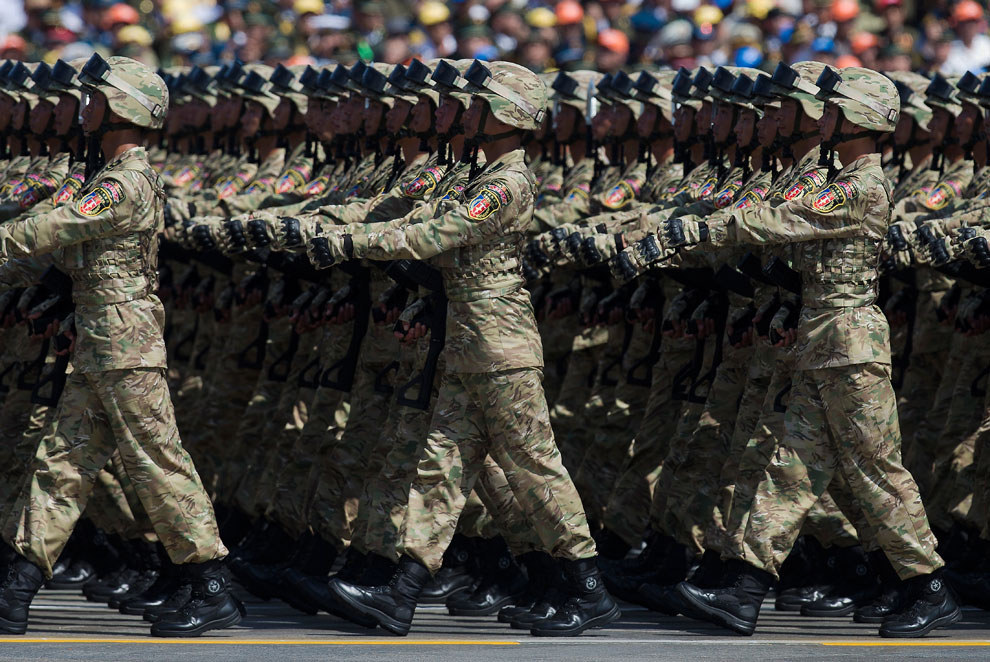 President Xi "described the cut as a gesture of peace — at a time when China's neighbors have grown increasingly worried about its territorial claims and military strength," the New York Times writes. The country has been in territorial disputes with its neighbors, including Japan, Vietnam, and the Philippines, over resource-rich areas in the East and South China Sea.
Additionally, five Chinese navy ships — which have been operating in international waters — were seen for the first time off the coast of Alaska, the Wall Street Journal reports.
And a little extra.
The cut to China's military is about the size of two thirds of the entire U.S. army. America announced in July that it will cut the U.S. military by 40,000 troops by the end of 2017, at which point it will have a total of 450,000 soldiers.
If you want the latest news and stories, download the BuzzFeed News app for iOS. (We also have a ~super secret~ Android version, so if you want to be a beta tester, send us a note.)
WE'RE KEEPING AN EYE ON
President Barack Obama has secured the necessary Senate votes to uphold a historic nuclear agreement with Iran.
Maryland Democrat Barbara Mikulski was the 34th supporter, and the final one needed, to uphold the deal, BuzzFeed News' Mary Ann Georgantopoulos writes. "No deal is perfect, especially one negotiated with the Iranian regime," she said. But, she added that it's "the best option available to block Iran from having a nuclear bomb."
The deal has been signed by Iran, the U.S., Britain, China, France, Germany, as well as Russia and received an endorsement from the U.N. Security Council. The pact limits Iran's nuclear program in exchange for relief from sanctions that has crippled the country's economy.
What's next?

Congress will vote on the deal later this month. The difference with this vote is that it's a vote designed to disapprove. That means, "instead of voting on whether to approve the Iran deal, Congress votes on whether to disapprove," so "more members are able to express their disapproval, and there is a higher bar for blocking major actions," NPR writes in this piece on how the Iran vote is different.
Republicans have largely opposed the deal and have vowed to reject it. Obama has long said he would veto a vote of disapproval. With Mikulski's support, Democrats will be able to uphold the president's veto.
DID YOU HEAR ABOUT THIS?
Guatemalan President Otto Pérez Molina has announced his resignation after facing corruption allegations.
Yesterday, a warrant for his arrest was issued. Earlier this week, Guatemala's congress stripped the president of his immunity to prosecution, and a judge prevented him from leaving the country. Pérez Molina is involved in a lengthy corruption scandal involving allegations that officials took bribes in exchange for letting importers skip out on paying taxes on goods, BuzzFeed News' Jim Dalrymple II and Francis Whittaker write.
Pérez Molina's term was set to expire next January and he isn't running in the country's presidential elections on Sunday. For the past five months, protesters have been calling for his resignation in ongoing demonstrations against government corruption. Vox has a useful explainer on "Guatemala's slow-motion political collapse."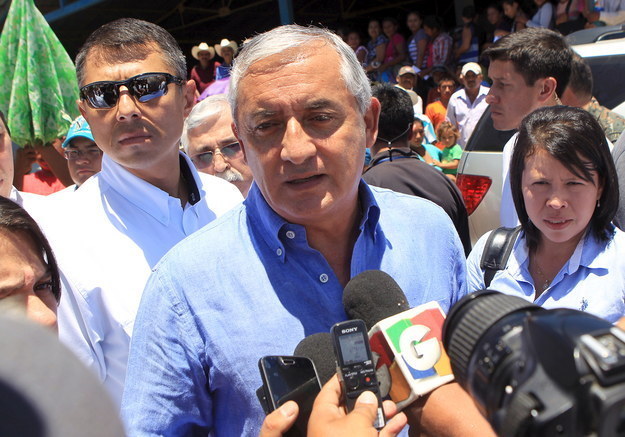 Edward Snowden might have inadvertently helped Vladimir Putin's internet crackdown.
While Snowden's exposés of the National Security Agency's global surveillance inspired many countries to roll back, Russia took the opposite approach. President Putin actually used the revelations to justify unprecedented control over the internet, BuzzFeed News contributors Andrei Soldatov and Irina Borogan write in an excerpt of their new book.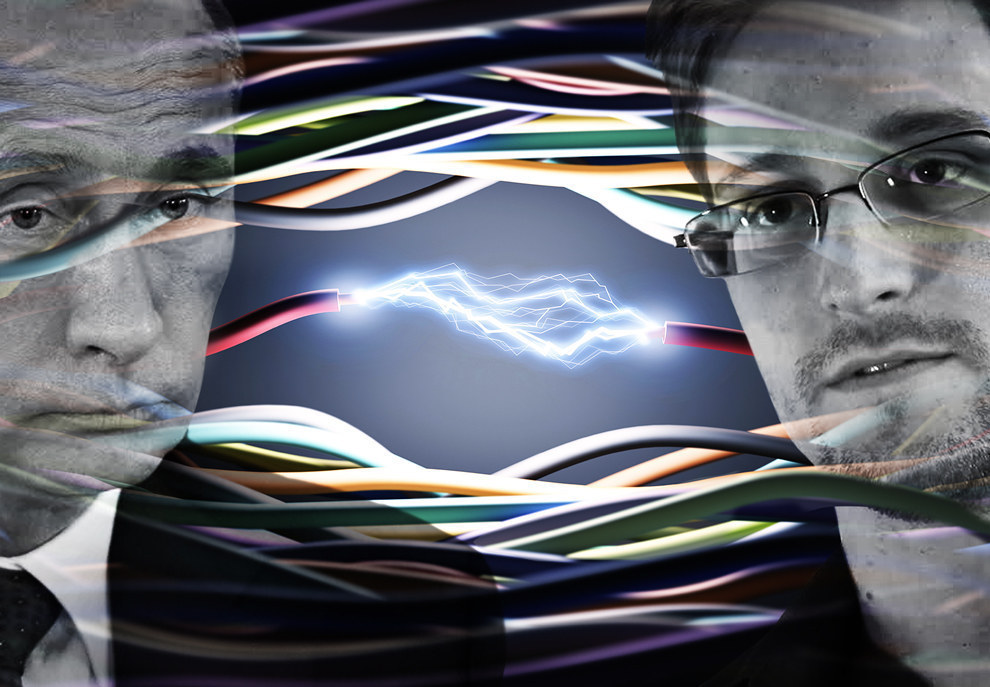 Quick things to know:

The U.S.-led coalition bombing Syria has killed more civilians than it admits. (BuzzFeed News)

The six officers charged in Freddie Gray's death will be tried individually, a Baltimore court has ruled. (BuzzFeed News)

Residents in rural Kentucky are divided about Kim Davis, the county clerk who is still denying same-sex couples their marriage licenses. (BuzzFeed News) While many people have called for Davis's firing, as an elected official herself, she cannot be fired. (BuzzFeed News)

The Army has removed all restrictions on women attending its legendary Ranger School, following last month's historic graduation of two female soldiers. (Washington Post)

Yahoo CEO Marissa Mayer's minimal maternity leave draws criticism. (The Guardian)

A new study says there are three trillion trees on Earth – much more than previously thought. But we're losing them fast. (Washington Post)

Today in tech: Hulu is now offering an ad-free version. (BuzzFeed News) The new Apple TV will let people search for a show or movie from all sorts of different sources. (BuzzFeed News) And Motorola has released a new smart watch. (The Verge)

Want to boost your trivia knowledge? Google has launched a new "fun facts" and "I'm feeling curious" search engine designed to entertain and amaze. (Mashable)

Scores on the SAT have sunk to the lowest level since the college admission test was overhauled in 2005. (Washington Post)

Borgen, a Danish television show, is about to go viral — don't worry, there are subtitles. (Slate)

Some science and other studies: Do you get annoyed by loud eaters? That might just mean you're genius. (The Telegraph) Is alcohol actually bad for you? (BBC News) And scientists have invented ice cream that takes forever to melt. (CNN)
Happy Thursday

A huge, wool creature was spotted in Australia recently. It ended up being a sheep — later named Chris — that hadn't been sheared for five years. Shearers came to the rescue, however, and took off a record-setting 89 pounds of wool from the animal. It took them more than 40 minutes. No more baaa-d hair days for this sheep.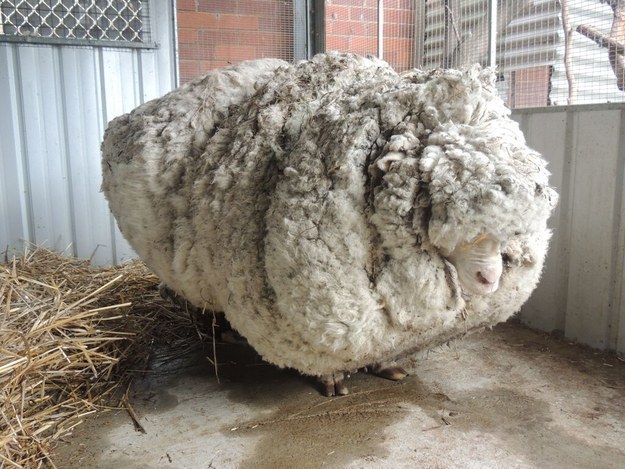 For the latest updates, download the BuzzFeed News app for iOS now!