What's Going On Around The World Today?
Germany reintroduced border controls, warning it was nearing the limit of how many people the country can accommodate. Australia will have a new prime minister. And Novak Djokovic won his 10th Grand Slam trophy.
HERE ARE THE TOP STORIES
Germany will reinstate border controls after struggling to cope with an influx of refugees, the interior minister said.
Germany, "the country that had been the most welcoming in Europe, suddenly ordered temporary border restrictions" as it struggled to cope with a flood of thousands of refugees and migrants.
At the instruction of federal authorities, the national rail service, Deutsche Bahn, said Sunday it would be suspending rail service between Austria and Germany for 12 hours, BuzzFeed News writes. Germany's vice chancellor Sigmar Gabriel says the country expects to see 1 million refugees and migrants enter the country this year, up from the record 800,000 arrivals predicted so far.
The reinstated border controls will allow Germany to turn away migrants who are not refugees fleeing war or prosecution, according to the New York Times. "If some Europe-wide agreement is not reached to deal with the crisis, Guntram B. Wolff, director of Breugel, a Brussels research group, said, the so-called Schengen system that allows passport-free travel across 26 countries is in danger of collapsing," the Times writes.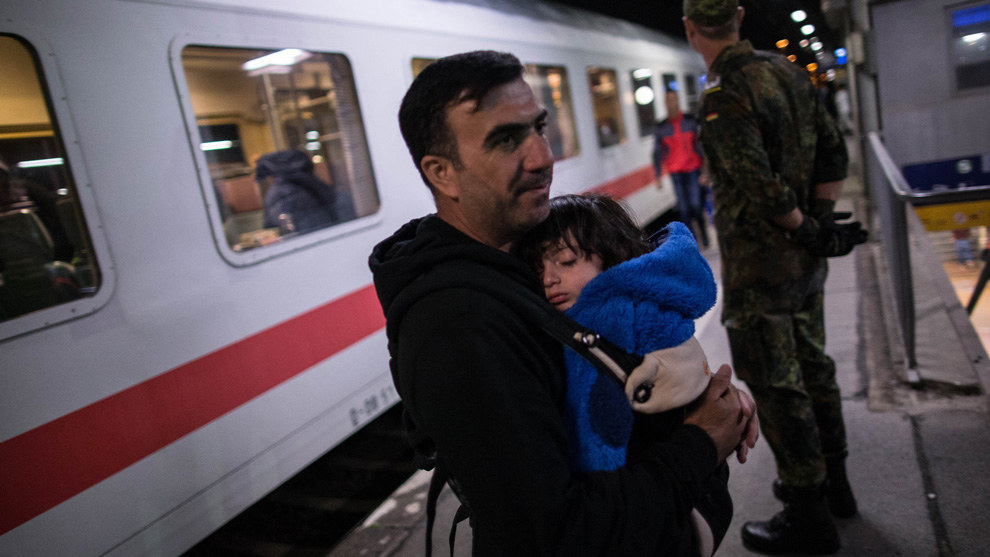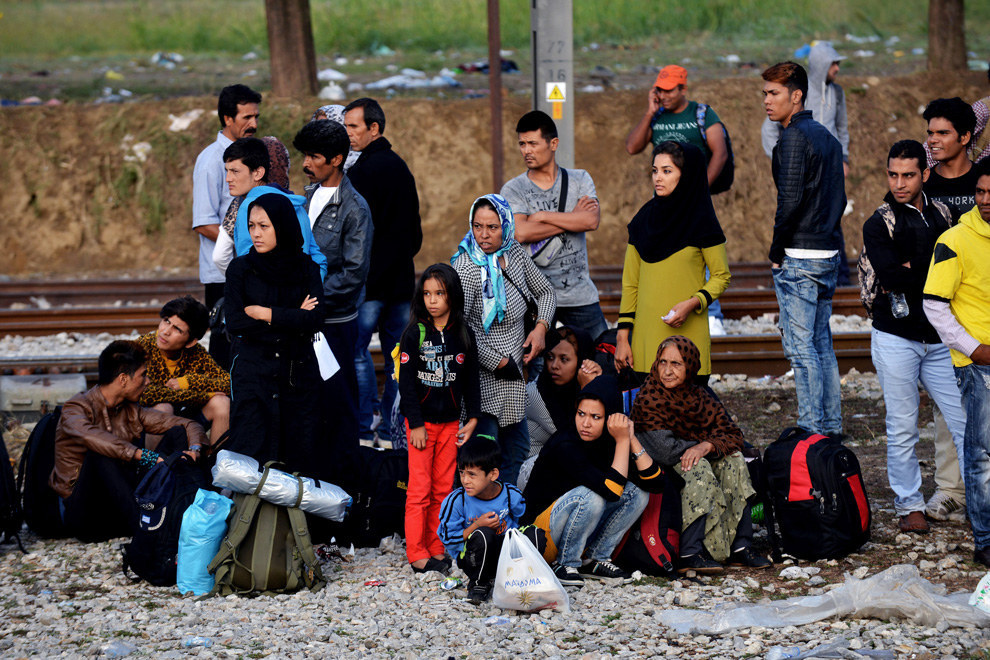 WE'RE KEEPING AN EYE ON

Jeremy Corbyn was elected leader of the Labour party with an overwhelming majority in one of the most extraordinary results in British political history.
"Corbyn won 59.5% of the votes in the first round, obliterating his rivals to win the backing of voters," BuzzFeed News' Jim Waterson writes. The election was triggered by the resignation of former Labour leader Ed Miliband following the party's defeat in the May general election, when Prime Minister David Cameron's Conservatives party captured a majority in Parliament.
Corbyn, a veteran left-wing member of parliament –– who was a 100/1 outsider and one of the most unexpected winners of the party leadership in its history –– had an even larger victory than that "won by Tony Blair in the 1994 party leadership election."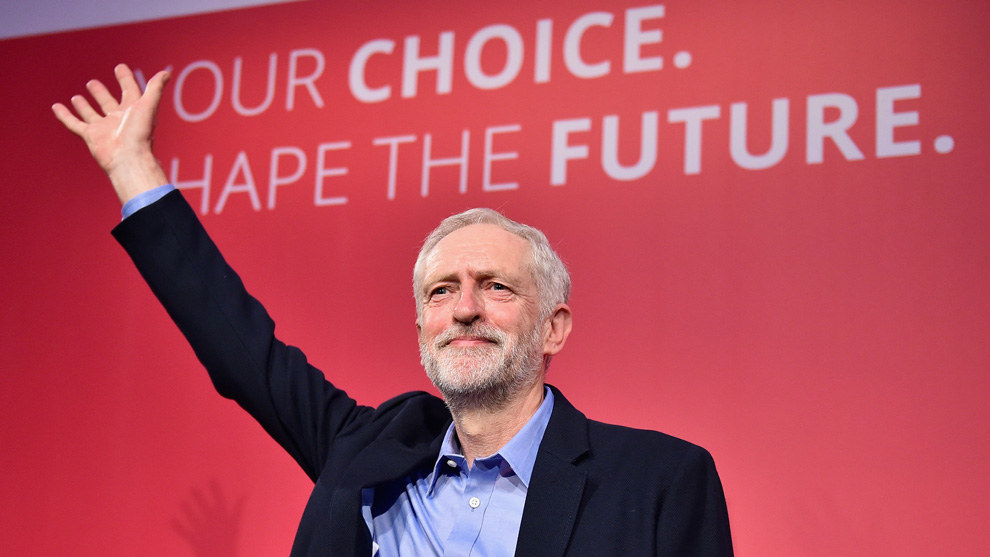 "Much like Senator Bernie Sanders, the Vermont independent who has ignited liberal passions in the race for the Democratic presidential nomination in the United States, Corbyn is promising radical approaches to longstanding problems," the New York Times writes.

In his first speech as party leader, Corbyn attacked the "grotesque levels of inequality" in the UK while also signaling out the media for "intrusive, abusive and simply wrong coverage."
For more, here's what will happen now that Corbyn is Labour leader, according to the media. And though the new UK Labour leader and U.S. presidential candidate Hillary Clinton are from different worlds, here's what Clinton can learn from Corbyn.
What's next?
Corbyn has begun appointing left-wingers to his shadow cabinet. "The newly-elected leader gave jobs to some of his closest political allies late on Sunday night," BuzzFeed News' Jim Waterson writes. A "shadow cabinet" is the group made up of "shadow ministers" from the opposition party to follow and act as an alternative to the ministers whose party is in government. Attention will turn to those who serve Corbyn's top team and the leader will also "set about apologizing for the Iraq war and strongly opposing cuts to public services and welfare," The Guardian writes.
If you want the latest updates, follow BuzzFeed UK and BuzzFeed UK Politics on Twitter.
At least one person is dead and hundreds of homes destroyed as wildfires continue to burn across Northern California. Gov. Jerry Brown has declared a state of emergency.
"Officials said 400 homes and 10 business were destroyed. Most of the damage occurred in the communities of Middletown and Hidden Valley Lake," BuzzFeed News reports. The California Department of Forestry and Fire Protection said there was at least one death in the wildfire north of San Francisco.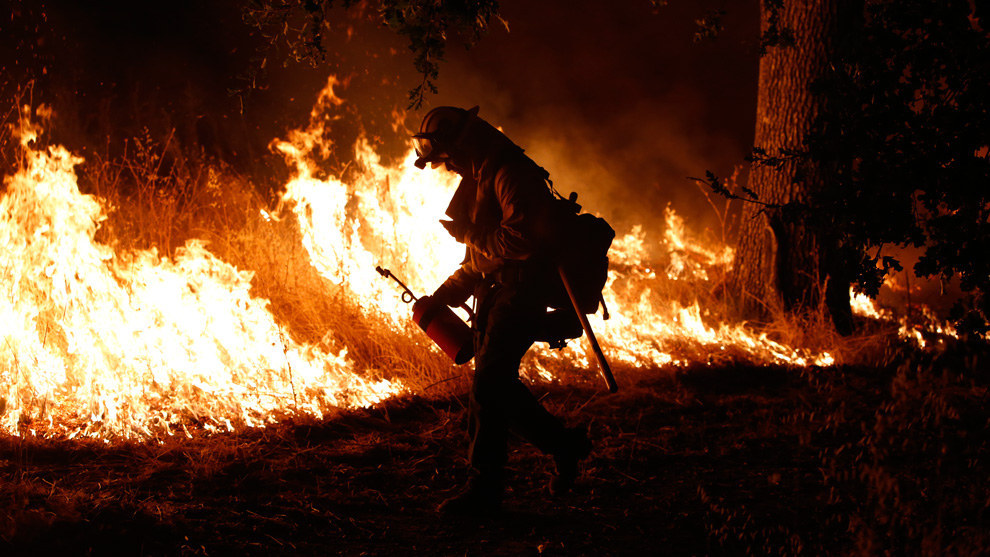 More than 8.2 million acres have burned in U.S. wildfires this year, according to the National Interagency Fire Center. The 10-year average is about 5.57 million acres. And in the Northwest, California, Idaho, Montana, and Oregon are also battling wildfires that have burned more than 800,000 acres.

What's next?
As dry conditions continue, the state could expect to see more destructive fires in coming months, CalFire public information Chief Daniel Berlant said. Triple-digit temperatures last week created extremely dry conditions in the region and the dry vegetation coupled with high winds led to the quick, destructive spread of both fires, Berlant told BuzzFeed News. "It's only September," he said. "We still have several months of fire season to go."
If you want the latest news and updates, download the BuzzFeed News app for iOS. (We also have a ~super secret~ Android version, so if you want to be a beta tester, send us a note.)

DID YOU HEAR ABOUT THIS?
The White House introduced a new system for scoring colleges based on things like graduation rates, post-college earnings, and student debt levels.
On Saturday, President Obama announced a college scorecard "that attempts to reshape how Americans measure the value of colleges," BuzzFeed News' Molly Hensley-Clancy and Hamza Shaban write. "It's a big change from how the country's best-known college rating system currently works."
The U.S. News & World Report rankings "might prioritize selectivity, and reputation, or how peer institutions judge another university's 'academic excellence,'" Hensley-Clancy and Shaban write. "But the Obama administration's new scorecard puts average cost, graduation rate, and salary after attending as its top metrics. The scorecard also details colleges' financial aid, listing 'typical' debt and average monthly payments, as well as how many of the school's students are actually able to pay down their debt."
While the White House didn't release any ranking themselves, it did release a public database that anyone can use. You can also check out ProPublica's database to look up a university's scorecard and to see which colleges help poor students most.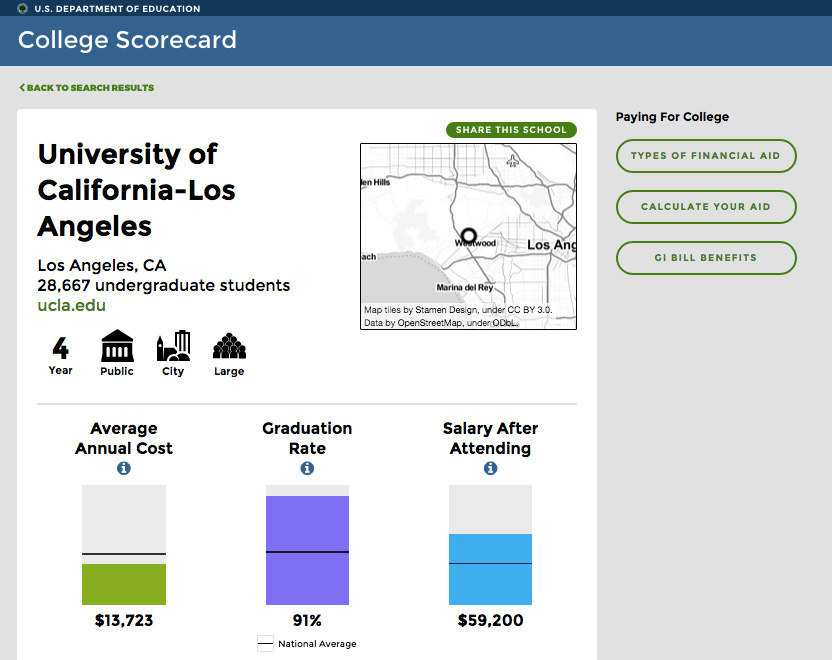 The success and controversy of #CampaignZero and its successful, controversial leader, DeRay McKesson.
Campaign Zero is designed to stop the police from killing people and has a new tool to track its feedback. Some prominent Democrats are already sold — and it's left other activists who had nothing to do with the project frustrated about where to go next, BuzzFeed News' Darren Sands reports.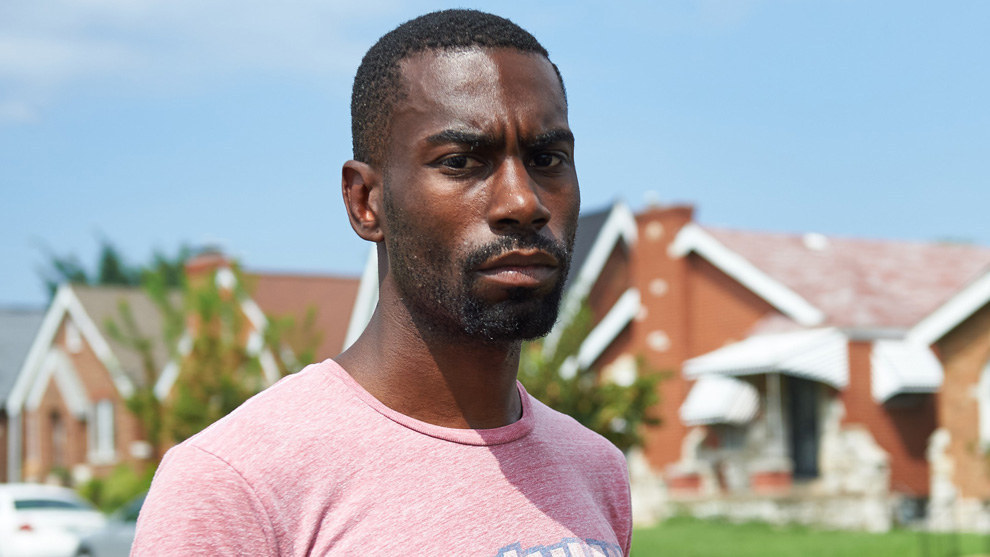 What happens when a parent's grief goes viral?
It's not unusual to find personal meaning in a stranger's tragedy. But would you buy a t-shirt or get a tattoo memorializing a child you've never met? Meet the well-meaning, sometimes-obsessive followers who have, and the parents living through their deceased child's online afterlife, BuzzFeed contributor Alex Ronan writes.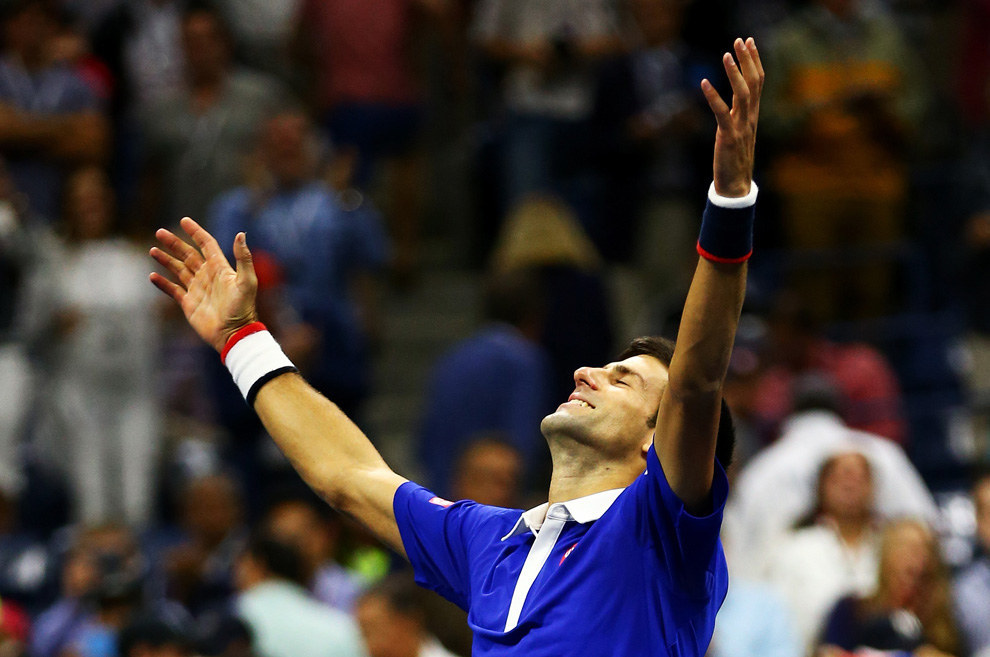 Happy Monday
"Landon Patterson, a senior at Oak Park High School, came out as transgender in her junior year to a surprisingly supportive reception," BuzzFeed News' Lane Sainty writes. The overwhelming support didn't stop there. This past Saturday, 17-year-old Landon was elected homecoming queen of her school in Kansas City, Missouri. Patterson told BuzzFeed News she never thought being homecoming queen was a possibility for her. "I was so excited that my peers felt so accepting of me and excited that I was making history for the trans/LGBT community."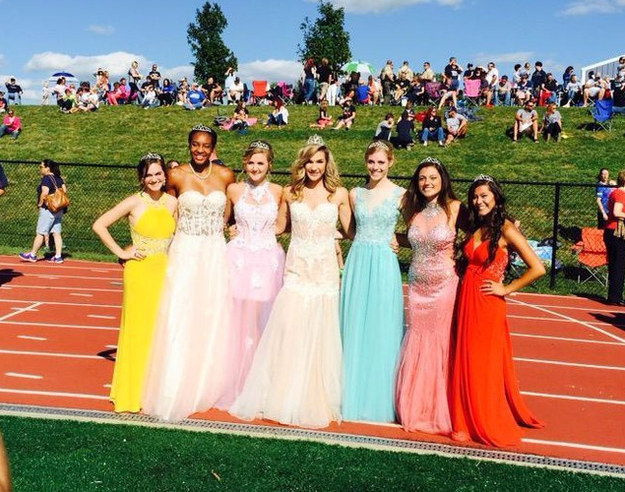 Want a news roundup like this in your inbox every weekday? Enter your email address to sign up now!
For the latest updates, download the BuzzFeed News app for iOS now!