What's Going On Around The World Today
It's still unclear who the next speaker of the U.S. House will be after top contender Kevin McCarthy dropped out. FIFA boss Sepp Blatter was suspended for 90 days. And the Nobel Peace Prize went to the National Dialogue Quartet of Tunisia for its role in building a democracy there.
Four Russian missiles aimed at Syria accidentally landed in neighboring Iran, American intelligence officials said.
Russia is denying claims that the missiles crashed into each other as they flew over Iran and conservative Iranian media have described the findings as "psychological operations by the U.S. against Moscow," BBC News writes.
U.S. Defense Secretary Ashton Carter warned that Russia could see a violent response to its military operations, which have been supporting Syrian President Bashar al-Assad, The Guardian writes.

Carter, speaking at a NATO meeting in Brussels earlier this week, described Russia's actions as "increasingly unprofessional behavior." Earlier, he had described Russia's involvement in Syria's four-year civil war as "adding fuel to the fire."
And a little extra.
The U.S. will probably not confront Russia directly. More talks between the countries are likely coming, but in the meantime, the U.S. is treading carefully to avoid a major escalation with Russia. "[President] Obama's advisers say there's little they can do to change the situation in the near term," the New York Times writes.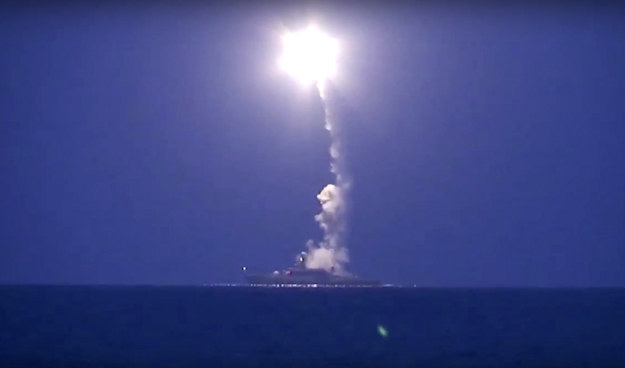 FIFA boss Sepp Blatter, the most powerful man in world soccer, has been suspended for 90 days.
And the same goes for FIFA's Vice President Michel Platini, who also serves as UEFA's president, and Secretary General Jerome Valcke, the organization's ethics committee announced.
The Swiss attorney general is conducting a criminal investigation into the soccer officials for "suspicion of criminal mismanagement." Blatter is also being investigated for a nearly $2 million "disloyal payment" he allegedly made to Platini "at the expense of FIFA."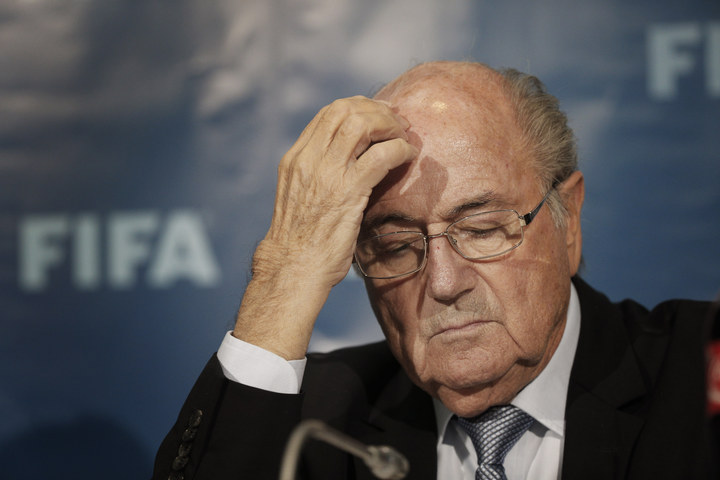 And a little extra.

The trouble started back in May, when 14 FIFA officials, including former president Jack Warner, were charged by U.S. authorities with bribery and racketeering. Then, FIFA itself came under investigation by Swiss authorities, over potentially corrupt bids for the 2018 and 2022 World Cups, BuzzFeed News' Leticia Miranda and Francis Whittaker write.
Issa Hayatou, from Cameroon, is serving as FIFA's interim president while Blatter is out. With that, he becomes the organization's first African president.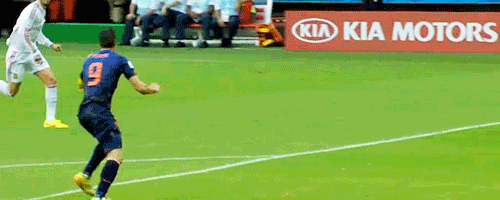 If you want the latest news and stories, download the BuzzFeed News app for iOS and Android.

WE'RE KEEPING AN EYE ON
It's unclear who will be the next speaker of the U.S. House of Representatives after the top contender dropped out.
Republican Kevin McCarthy was expected to win his party's nomination to replace John Boehner as speaker of the House, but he abruptly dropped out of the race yesterday. McCarthy reportedly said he was "not the guy," BuzzFeed News' Katherine Miller and Tarini Parti write.
"There is no clear successor who can overcome the deep divisions in the party and win the post," CNN writes. Republican representatives Jason Chaffetz, from Utah, and Daniel Webster, from Florida, are also vying for the position. Other candidates, however, are still being floated.
What's next?

Boehner will stay on until a new leader is elected. A new date to elect the new speaker hasn't yet been set, but in a statement Boehner said it would be in "the coming weeks."
McCarthy's move reflects the same conditions that prompted Boehner to resign last month: a party that is fractured between establishment Republicans and more rebellious conservative members.
DID YOU HEAR ABOUT THIS?
The National Dialogue Quartet of Tunisia won the 2015 Nobel Peace Prize for its role in building a democracy there.
The quartet, which is comprised of four Tunisian organizations, was founded in the summer of 2013, to help install a democracy when it was being threatened by political assassinations and widespread social unrest there, BuzzFeed News' Francis Whittaker writes.
Last year, the peace prize went to two children's rights activists: Malala Yousafzai, a Pakistani teenage education campaigner, and the Indian Kailash Satyarthi. Here's a list of prior Nobel Peace Prize winners.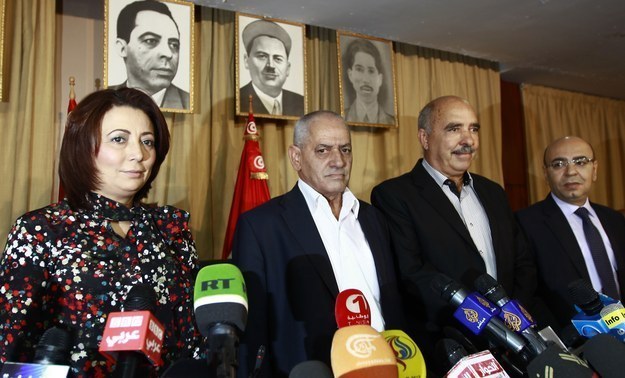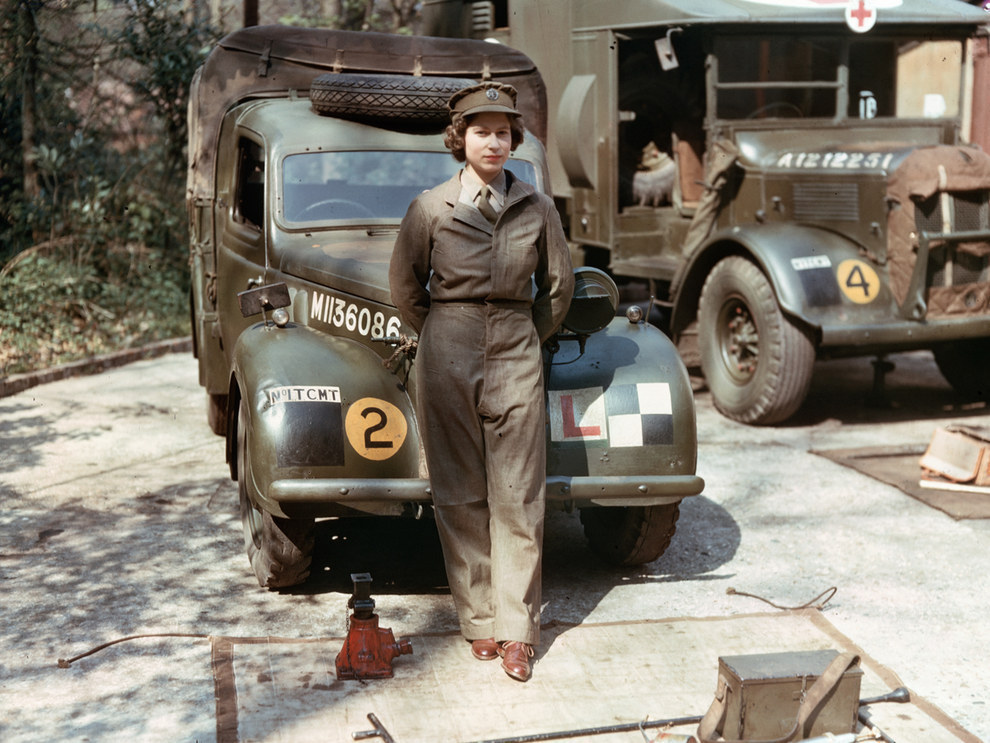 Our special guest this week is BuzzFeed UK's culture editor Bim Adewunmi, sharing some of her favorite recent stories.
It's Black History Month in the UK, and the usual debates about whether it should still exist are ongoing. So I really enjoyed this interview in The Times Education Supplement, with poet and all round excellent person Benjamin Zephaniah. I love what he says about the content of the curriculum: I'm interested in seeing us as more than a select group of heroes only. We are all of us complex.
I am a fan of Nigerian writer Tolu Ogunlesi, and would read him on pretty much anything. I was glad to read this report on the Nigerian literature industry. I'm biased, but I find Nigerian literature (of any era!) some of the most exciting in the world. To see the industry mutating as the readership requires it to is fascinating. This piece also includes a handy list of some Nigerian writers to be looking out for.
I'm a huge fan of Gilmore Girls (gone but never forgotten) and BuzzFeed's Susan Cheng wrote a great piece about her Asian-American identity via one of the shows' characters who sometimes gets forgotten in the Lorelai/Rory haze: Korean-American Lane Kim. I'm always here for narratives around the all-too-few girls of color on screen.
Happy Friday
It's almost the weekend, which means brunch time is right around the corner. We have some suggestions that'll have your taste buds jumping, all while keeping that coveted meal healthy. BuzzFeed asked nutritionists and healthy food bloggers to tell us what they eat for brunch — recipes included. Bon appetit!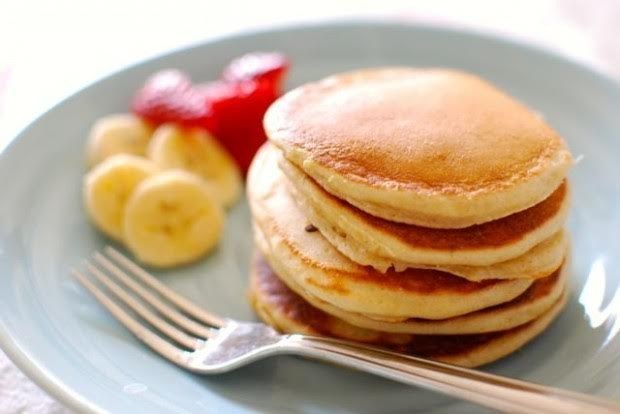 Want a news roundup like this in your inbox every weekday? Enter your email address to sign up now!
For the latest updates, download the BuzzFeed News app for iOS and Android now!