What's Going On Around The World Today?
At least 310 people died after a magnitude-7.5 earthquake struck Afghanistan. The U.S. sent a warship into the South China Sea. And thousands of sheep stormed the streets of Madrid.
Unsafe conditions are complicating relief efforts in Afghanistan after a powerful earthquake killed hundreds of people.
A magnitude-7.5 earthquake struck a remote, mountainous region of Afghanistan yesterday and caused heavy damage and panic "across one of the world's most impoverished and war-torn regions," the New York Times writes.
More than 1,200 people were injured and thousands of homes were destroyed, as "tremors were felt more than 900 miles away from the epicenter in New Delhi, India, where people streamed out of buildings as the quake hit," BuzzFeed News' Francis Whittaker writes.
In Afghanistan, the regions hit hardest by the earthquake are also affected by the Taliban insurgency, which "has made large parts of the affected areas unsafe for international organizations and government troops," Reuters writes.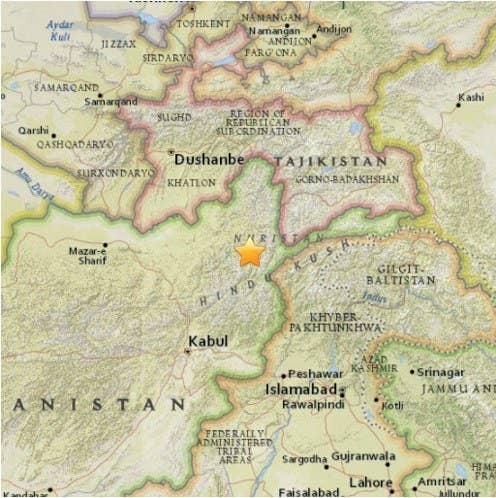 And a little extra.

"The damage could have been much worse," Time writes. Yesterday's quake's depth was around 132 miles underground. Had it been more shallow, the damage and casualties could have been much worse. In April, for example, a much more shallow earthquake hit Nepal — the country's worst in 80 years — killing more than 8,700 people.
Yesterday's quake in northern Afghanistan was the fifth major one to hit the area in 15 years. In October 2005, Pakistan was struck by the deadliest ever earthquake to hit South Asia. The shallow magnitude-7.6 quake killed at least 75,000 and displaced almost three million people.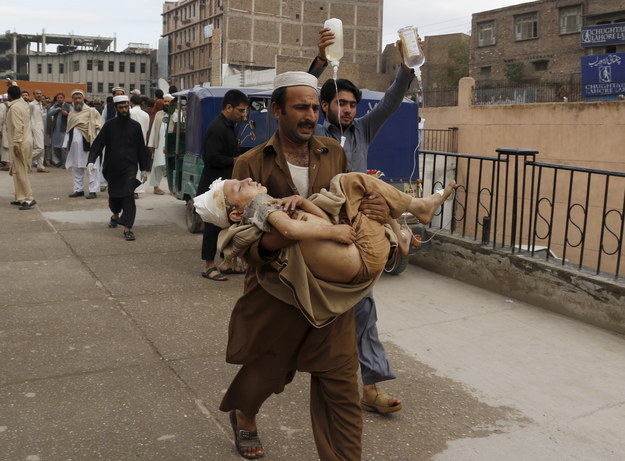 WE'RE KEEPING AN EYE ON
In a direct challenge to China's territorial claims, the U.S. sent a warship into the South China Sea.
China claims an artificial island chain there is within its territorial borders. The U.S. military didn't notify China of the "provocative maneuver," the New York Times writes.
The U.S. says it's allowed to enter the territory under international law. "You don't need to consult with any nation when you are exercising the right of freedom of navigation in international waters," State Department Spokesman John Kirby said at a news conference.
Over the past few years, China has built port and military facilities on the disputed Spratly Islands in an effort to reclaim the territories. China's activity there is a point of major tension between China and the U.S., as well as other countries with interests in the South China Sea who dispute the legitimacy of China's claims.
If you're wondering why these countries are feuding over some artificial islands, one answer is trade: More than $5 trillion of world trade passes through the South China Sea every year, according to Reuters.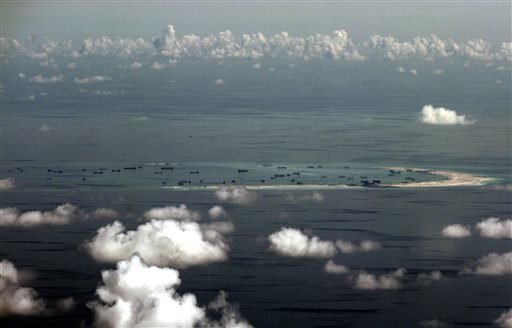 What's next?

China isn't pleased. The Chinese government called the American operation "illegal" and said it would keep monitoring any American movements, Reuters reports. "China will resolutely respond to any country's deliberate provocations," China's Foreign Ministry said in a statement. U.S. President Barack Obama and Chinese President Xi Jinxing are expected to attend a set of Asia-Pacific summits next month.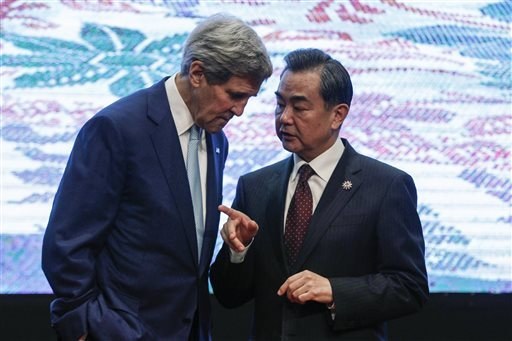 If you want the latest news and stories, download the BuzzFeed News app for iOS and Android.

DID YOU HEAR ABOUT THIS?
An intersex activist is suing the U.S. government after being denied a passport.
The lawsuit comes after Dana Zzyym, 57, requested to list their gender as "X" on their passport application, but was denied. "Zzyym is claiming the State Department violated their constitutional rights when it denied them a U.S. passport last year for failing to pick either a male or female gender box," BuzzFeed News' Leticia Miranda writes.
Intersex is a "general term used for a variety of conditions in which a person is born with a reproductive or sexual anatomy that doesn't seem to fit the typical definitions of female or male. For example, a person might be born appearing to be female on the outside, but having mostly male-typical anatomy on the inside," according to the Intersex Society of North America.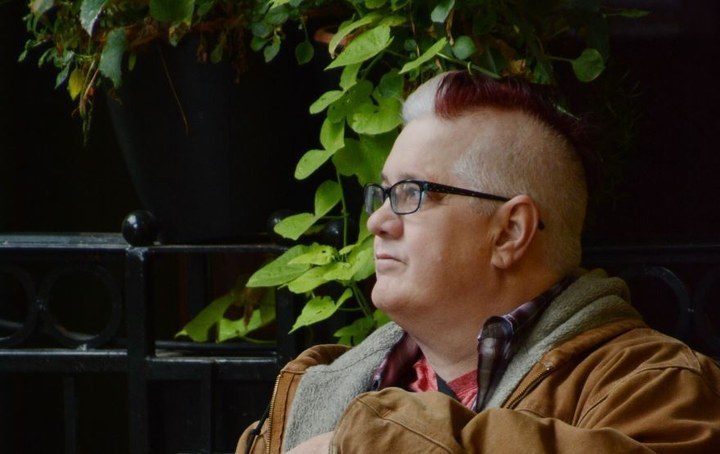 "I went to an HBCU because of The Cosby Show spinoff A Different World."
Campuses of historically black colleges and universities (HBCUs) are "kaleidoscopes of socioeconomic backgrounds, interests, hometowns, and skin colors ranging from milky porcelain to deep obsidian," BuzzFeed contributor Mark S. Luckie writes. A Different World, which ran from 1987 to 1993, was the first time American viewers — white and black — were introduced to HBCUs.
Luckie remembers how A Different World's fictional Hillman College inspired his decision to attend Bethune-Cookman University, a historically black college in Florida. Netflix and Hulu have recently made all the episodes of A Different World available for a new generation of viewers online. "Hopefully they are as inspired by the show as I was. Although the clothes, music, and cultural references on the show may mark a specific moment in black history, A Different World will always be timeless," Luckie writes.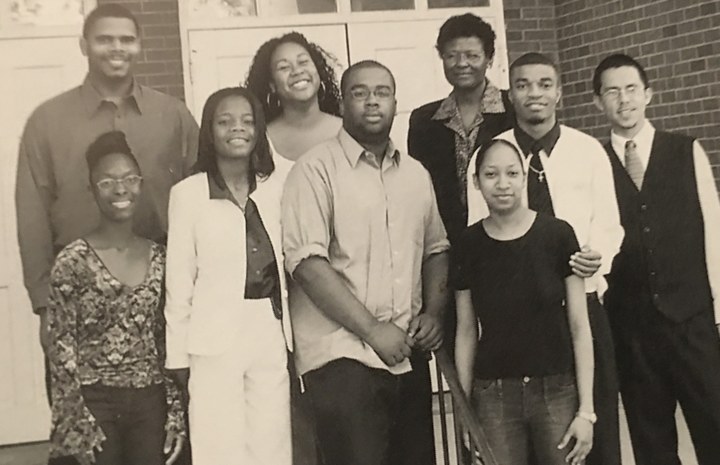 Quick things to know:
Happy Tuesday
Sheep briefly took control of Spanish capital Madrid over the weekend. Shepherds guided about 2,000 sheep through the streets in an effort to reassert grazing and migration rights –– which they've held since the year 1273 –– have become increasingly strained by urban sprawl, BuzzFeed News' Jason Wells writes.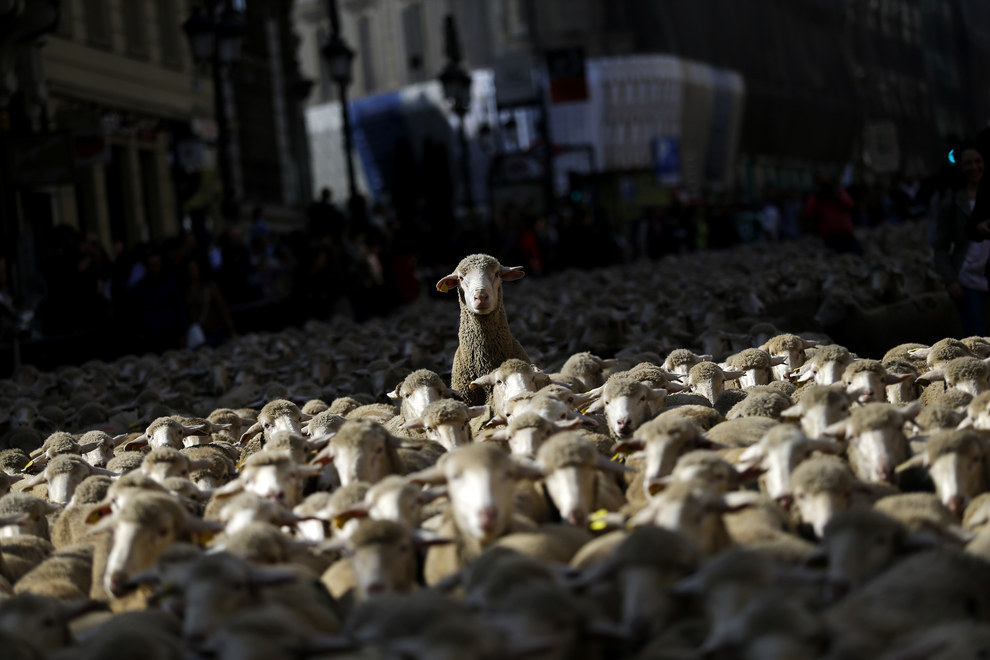 The procession of sheep is an annual tradition that's more than two decades old. Sheepdogs assisted the herders as they led the sheep — with clanking bells and all — through the streets, entertaining tourists and the city's residents. Holy sheep!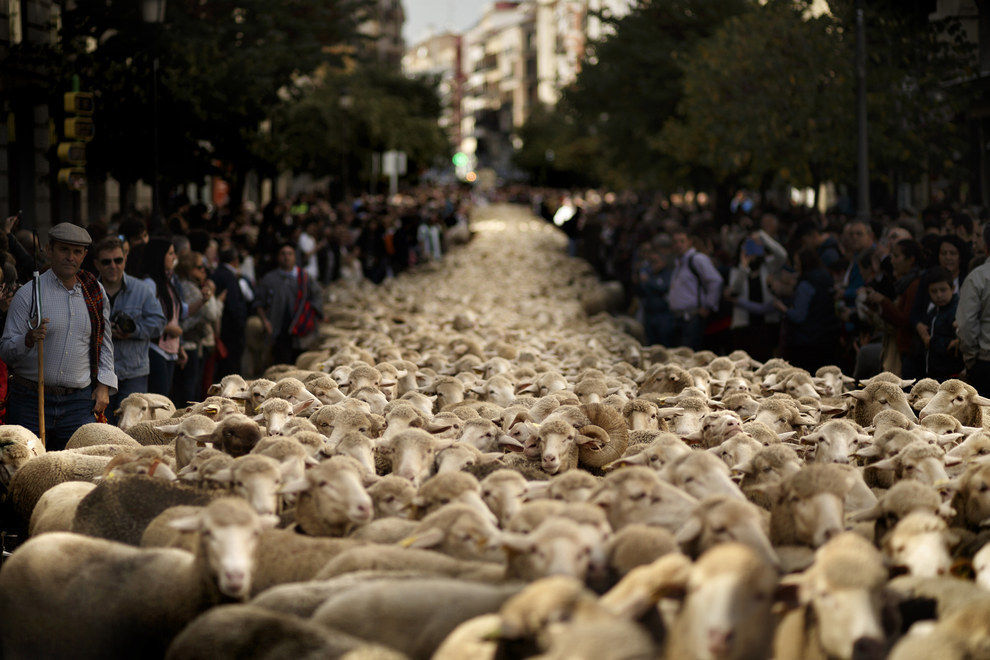 Want a news roundup like this in your inbox every weekday? Enter your email address to sign up now!
For the latest updates, download the BuzzFeed News app for iOS and Android now!