What's Going On Around The World Today
U.S. Vice President Joe Biden isn't going to run for president. Students in South Africa are protesting a proposed tuition fee hike. And Sesame Street introduced its first autistic character.
It's final: U.S. Vice President Joe Biden says he won't enter the 2016 race to become president.
The announcement comes after months of speculation. Biden said he knew the grieving process over the death of his son Beau, who died of brain cancer in May, might continue past the point he could realistically launch a bid for the presidency, BuzzFeed News' Katherine Miller writes.
"I've said all along what I've said time and again to others: that it may very well be that that process, by the time we get through it, closes the window on mounting a realistic campaign for president," Biden said yesterday.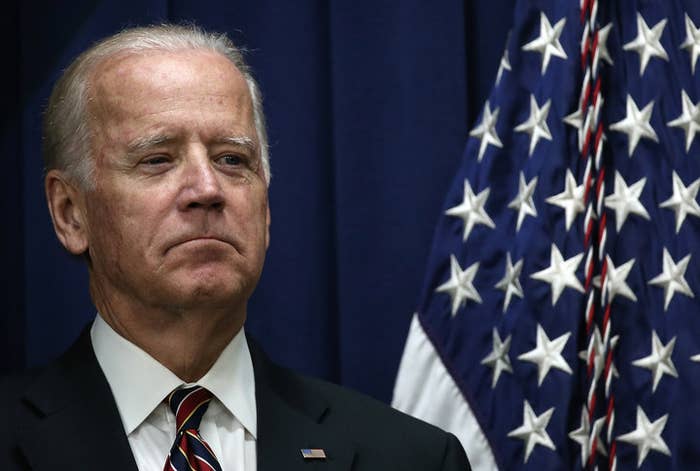 Biden has run for president twice before, in 1988 and in 2008. He has served six terms as senator, representing Delaware, before becoming U.S. President Barack Obama's vice president.

Here's the transcript of Biden's remarks.
And a little extra.
Biden's decision bolsters Hillary Clinton's position as the Democratic frontrunner and "removes the threat of Democratic donors and voters splitting between the two party stalwarts or, worse, her supporters defecting to a vice president who remains a popular figure in the party," the Wall Street Journal writes.
But Clinton is still facing scrutiny. Later today, she's scheduled to appear in front of a Congressional committee investigating the 2012 terrorist attack in Benghazi, Libya. The attack on the diplomatic post in Libya, which killed four American citizens, including Ambassador Christopher Stevens, occurred when Clinton served as U.S. Secretary of State. The committee aims to take a closer look into Clinton's role in securing the diplomatic post, Quartz writes in this guide about Clinton's testimony.

Here are six key questions Clinton will face during today's hearing.
WE'RE KEEPING AN EYE ON
Protests in Cape Town over rising tuition fees turned violent after students clashed with police.
Students have gathered at roughly 15 universities around South Africa as they try to fight a proposed tuition hike of roughly 11%. Protests, some of which have turned violent, started about a week ago in Johannesburg. Critics say the increased fees will especially disadvantage black students, who are already relatively underrepresented at universities, The Guardian writes.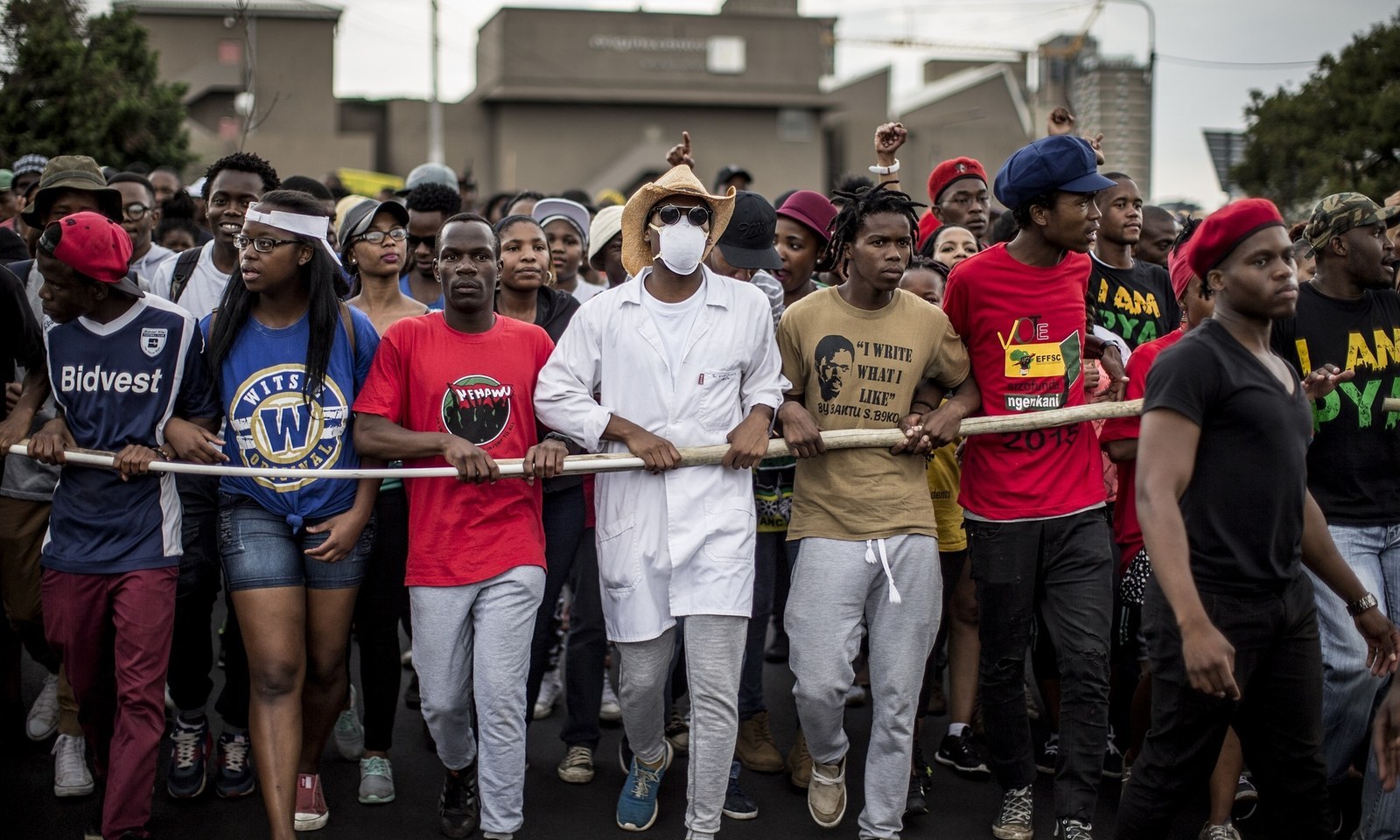 What's next?

South African President Jacob Zuma said he'll meet with student leaders and university authorities tomorrow to talk about the planned fee hikes, Reuters reports. Zuma hasn't yet addressed the protests in public, even after protesters stormed the parliamentary complex in Cape Town yesterday.
In a statement released yesterday, Zuma said, "nobody disagrees with the message that students from poor households are facing financial difficulties and possible exclusion."

The U.S. condemned a "red carpet welcome" given to Syrian President Bashar al-Assad during his surprise visit to Russia.
While he was there, Assad thanked Russian President Vladimir Putin — his biggest global ally — for the military help he has provided over the past three weeks, BuzzFeed News' Francis Whittaker writes.
In a statement, the White House said it believes that "Russia propping up Assad after he's turned his country into a civil war, after allowing extremists to flourish, and creating the largest humanitarian crisis since World War II is only exacerbated by welcoming President Assad to Moscow."
While some Russian officials "are not married to the idea of Assad as leader of Syria," the meeting still served as an endorsement of Assad, the New York Times writes. The U.S. wants Assad to resign.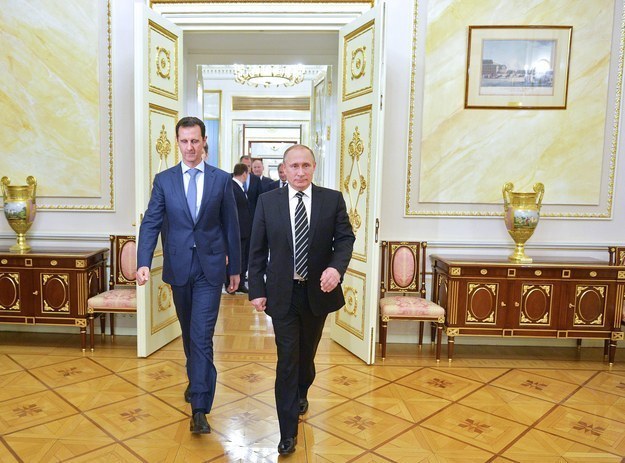 What's next?

Russia and Syria continue to talk. Today, a team of Russian members of parliament is scheduled to meet with Assad as well as the head of the Syrian parliament in Damascus, BBC News writes.
And while the U.S. and its allies condemn the alliance, both Putin and Assad are using it to reassert their power and influence. "The two presidents have bound themselves together in an alliance that reflects not only the urgent priority of salvaging the crumbling central government in Syria, but also each man's eroded standing on the international stage," the New York Times writes.
If you want the latest news and stories, download the BuzzFeed News app for iOS and Android.
DID YOU HEAR ABOUT THIS?
Women refugees fleeing through Europe are told rape is not a real issue.
Refugees are facing sexual assault as they travel through central and western Europe, but aid agencies claim this "is definitely not the problem," BuzzFeed News' Jina Moore reports from Germany, Serbia, and Croatia. There's no official count of how many woman are making this journey.
Over two weeks, BuzzFeed News interviewed more than a dozen officials in the major organizations responding to the refugee crisis, including the United Nations High Commission for Refugees and national offices of the Red Cross, in capitals and at border points spanning the common route from Greece to Germany. These officials said they had never heard of a case of sexual or gender-based violence along that route.
"But none of the major authorities, national or international, responding to the crisis appear to be proactively looking for these cases, either," Moore writes.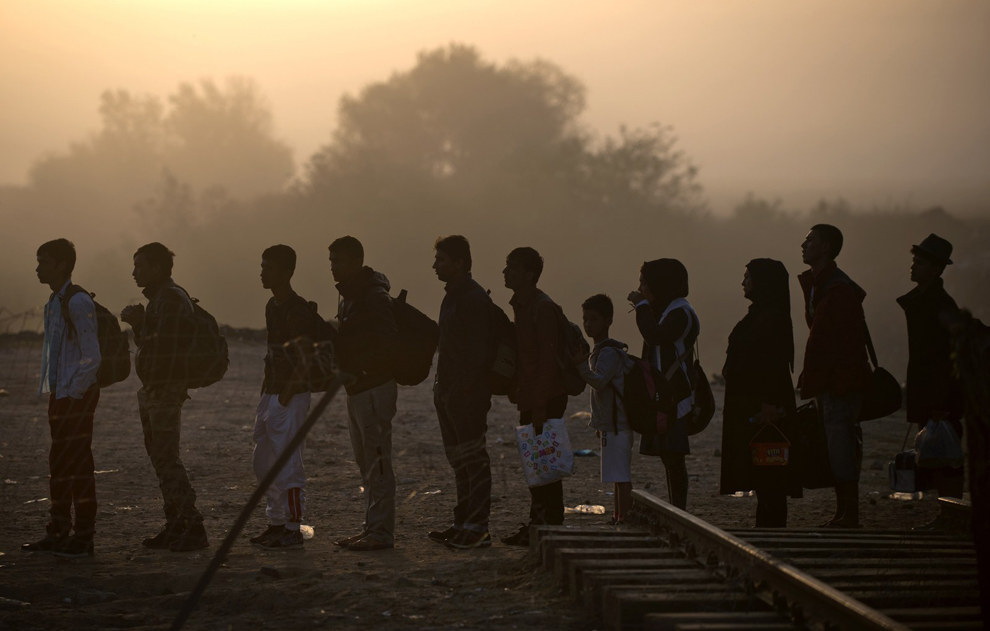 If you love data, and you like finding out more about datasets and the people or processes that create them, you can sign up here for Data Is Plural, a brand new newsletter by BuzzFeed News Data Editor Jeremy Singer-Vine.

Happy Thursday
Dexter Mayfield might be the fiercest model to hit a runway at Fashion Week in Los Angeles. He walked the runway showing off Marco Marco's futuristic designs, joined by very famous RuPaul's Drag Race winners. "That was so intimidating," he told BuzzFeed. But it didn't prevent Mayfield from totally stealing the show. "At the end of the day," Mayfield said, "I simply just want to do what I love, and I feel talent should speak for itself no matter your shape or size."
Want a news roundup like this in your inbox every weekday? Enter your email address to sign up now!
For the latest updates, download the BuzzFeed News app for iOS and Android now!