What's Going On Around The World Today
U.S. President Barack Obama urged Americans to push for more gun control after a fatal mass shooting at a college in Oregon. How Mississippi cops threaten college-aged kids to become confidential informants. And middle schoolers talk about their dating lives.
HERE ARE THE TOP STORIES
U.S. President Barack Obama urged Americans to push for more gun control after 10 people were killed in a shooting in Oregon.
"This is something we should politicize," Obama said in an angry response to yesterday's shooting at Umpqua Community College on the fourth day of class. "This is not something I can do by myself," Obama said as he urged all Americans to take action and condemned the U.S. Congress for its refusal to pass a gun reform law.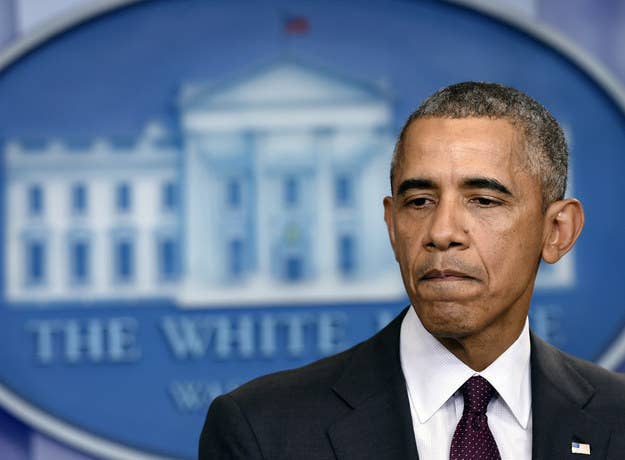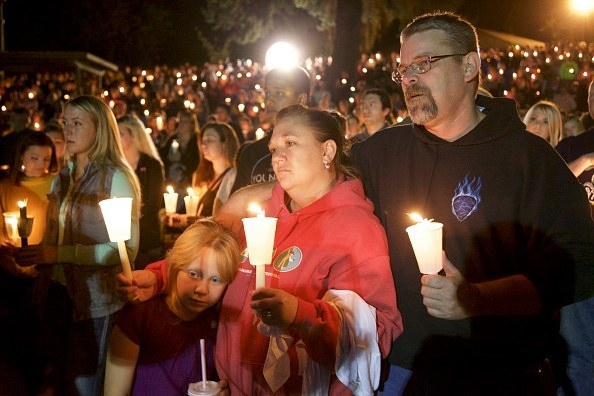 Virginia executed serial killer Alfredo Prieto before the U.S. Supreme Court could rule on a request to delay his death on the basis of drug concerns.

While Virginia was legally allowed to perform the execution around 9 p.m., states usually wait until all legal matters are resolved before they do so, BuzzFeed News' Chris Geidner writes. Prieto's lawyers had a Supreme Court request still pending when the 49-year-old serial killer's death was announced at 9:17 p.m. local time.
Lawyers had tried to delay the execution — which a federal judge denied on Thursday — because they argued the drugs that would be used to execute Prieto were unsafe.
"The drugs were given to Virginia from the Texas prison system, and both states have passed laws to keep the source of their execution drugs secret," the Guardian writes. It was the first execution in Virginia under Gov. Terry McAuliffe. The state's most recent execution was in January 2013.
Image above: Undated photo provided by the Virginia Department of Corrections / AP Photo
And a little extra.
Virginia is only one of two states to ever execute an inmate before U.S. Supreme Court justices are done deliberating. Last year, Missouri executed Herbert Smulls 13 minutes before the justices denied a final plea for the delay of his death. "He was executed just moments after reportedly being hauled away by prison guards while he was in the middle of a telephone call discussing his appeals with one of his attorneys," The Atlantic wrote in a 2014 story about the matter.
Expect to be talking about the death penalty in the U.S. over the coming months. The U.S. Supreme Court will hear five cases that relate to the Eighth Amendment's ban on cruel and unusual punishment, and four that revolve around the death penalty. And last week, conservative U.S. Supreme Court Justice Antonin Scalia said he "wouldn't be surprised" if the Supreme Court ended the death penalty, even though he believes it's allowed under the U.S. Constitution.
WE'RE KEEPING AN EYE ON
After a second day of airstrikes in Syria, Russia admitted it didn't just target ISIS-held areas.
Russia had claimed earlier that all its strikes were aimed at ISIS, but so far, they've been centered on "other rebel groups fighting [Syrian President Bashar al-Assad], a longtime Russian ally," BuzzFeed News' Mike Giglio and Munzer al-Awad write.
Both the U.S. and Russia aim to defeat ISIS, but the U.S. opposes Assad. Earlier this week, U.S. Secretary of Defense Ashton Carter said that Russia was "pouring gasoline on the fire" in Syria.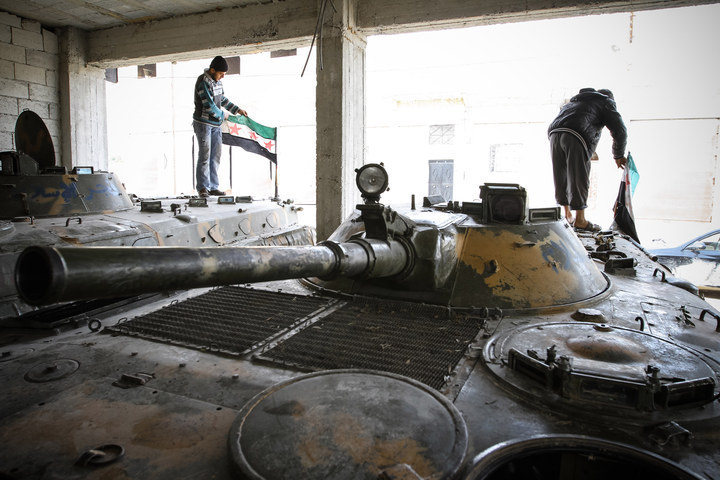 BuzzFeed News spoke to some of the U.S.-backed rebels who said they're afraid of Russian attacks. "We were surprised because they attacked groups that get support from the U.S., but now we realized that they are fighting the U.S. through us," Hassan Hamada, the head of a U.S.-backed rebel battalion, told BuzzFeed News. "They sent a message to the U.S. that says that we will protect Assad, even if you don't accept it."

What's next?
Russia's involvement in the Syrian conflict has Western powers worried. U.S. ally France — after launching its own airstrikes five days ago — and Russia are now planning to hold talks in Paris "amid fears Russia is carrying out 'indiscriminate' airstrikes in Syria," BBC News writes.
On this footage taken from Russian Defense Ministry official website on Thursday, Oct. 1, 2015 a bomb explosion is seen in Syria. Russia's launch of airstrikes in Syria is prompting discussions within the Pentagon about whether the U.S. should use military force to protect U.S.-trained and equipped Syrian rebels if they come under fire by the Russians.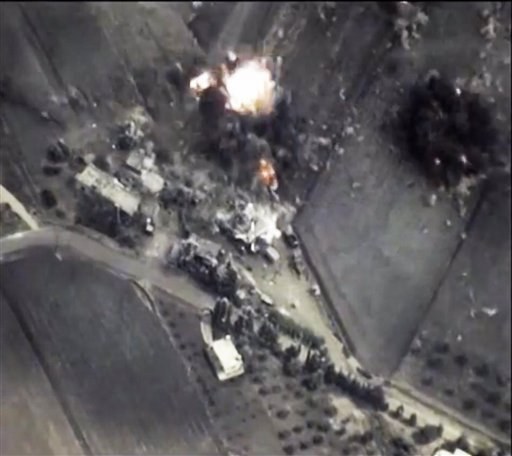 The recording, "offers a glimpse" into the practices these agents use to build a network of confidential informants, "including intimidating suspects and exaggerating the potential legal consequences they could face," BuzzFeed News' Albert Samaha writes.
Here's Samaha's story about Chris Bland, a known drug dealer in the county, who says he murdered a college-aged informant for "being a snitch."
The Obama administration has tightened ozone rules, but experts say they're still not strong enough.
The Environmental Protection Agency set a new limit for ozone smog from cars and smokestacks: 70 parts per billion (ppb) concentration in the air, down from the 75 ppb limit the Bush administration set in 2008.
Ozone is the most widespread air pollutant and the main ingredient in smog. It's known to be a lead cause for asthma and premature deaths from lung ailments.
The EPA says the tighter rules would "result in 230,000 fewer asthma attacks and 160,000 fewer lost school days for kids nationwide," BuzzFeed News' Dan Vergano writes.
"It's a step in the right direction, but parents need to know that a lower standard would be much healthier for their children," Paul Billings of the American Lung Association in Washington D.C. told BuzzFeed News. Other critics complained the new rules would increase costs for businesses and lead to lost jobs.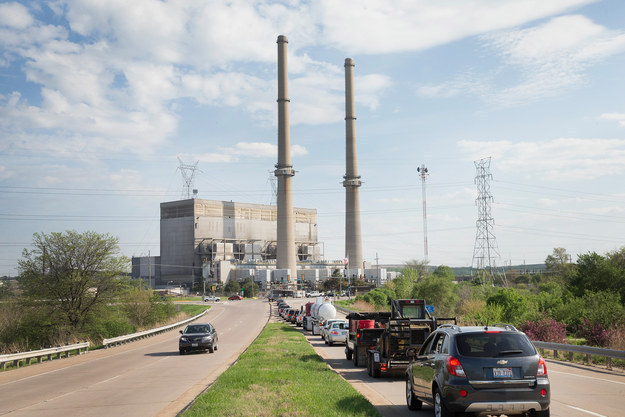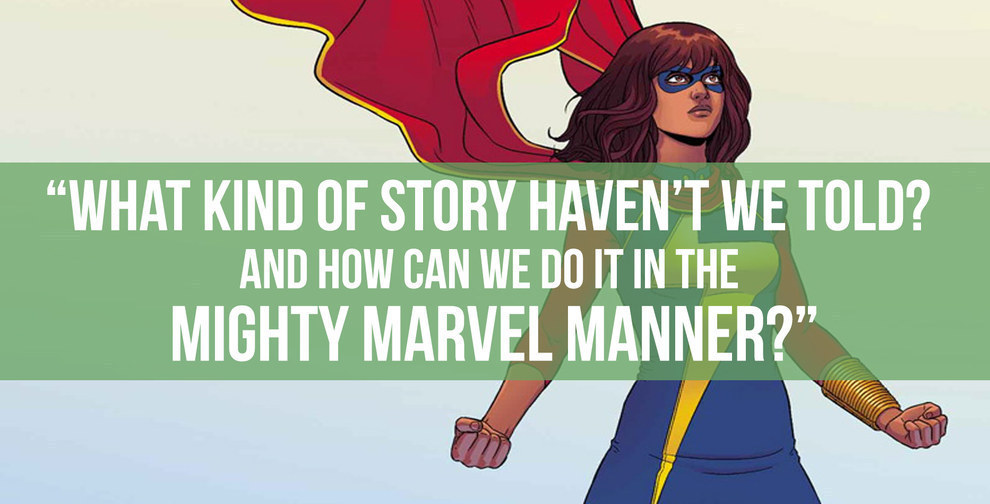 "Spring has sprung in the land Down Under, with temperatures soaring towards the mid-90s through a holiday weekend many will spend at the beach unwinding. But beneath the surface, tensions are bubbling," Crerar writes. Here are his picks:
Australia is currently wrestling with the rise of far-right anti-Islamic groups. In The Weekend Australian Magazine, Cameron Stewart tells the tale of The Battle For Bendigo, an ugly fight over plans for a new mosque on the city's fringe that has seen the country Victorian town's 300 Muslims locking themselves inside their homes during a violent protest march in August.
Sydneysiders have spent the last weekend swarming around the newly opened harbourside park at "monster development" Barangaroo. On Guardian Australia, Bridie Jabour unpicks a rapacious tale of billionaires, prime ministers casinos, $40,000 a night hotel rooms, and the southern hemisphere's first $100 million apartment. "It is the ultimate Sydney story," writes Jabour.
In the Coal Crash in October's The Monthly, Paul Cleary examines coal producers' continuing enthusiasm for what rock icon turned enviro-warrior Jimmy Barnes calls "a dying industry," at a time when the global trade in coal looks increasingly uncertain, and the world's major economies face a "do or die" cut to greenhouse gas emissions at the Paris climate change summit in December
"Racism, real estate, and resources: the three R's that dominate Australia's political and cultural conversation," Crerar writes.
Happy Friday
Dating is super tough. And adults claim to be the experts. But maybe, we should pay a little closer attention to the world's middle schoolers. The Atlantic asked a group of very mature kids to talk about dating in middle school and they dropped some serious truth bombs. "I mean, we're in middle school. So relationships may not even carry on that long," one boy said. Boys are too busy (sports, Hebrew school, ~other stuff~) and the girls are fed up. Why? One middle schooler broke it down perfectly: "they're all really immature."
Want a news roundup like this in your inbox every weekday? Enter your email address to sign up now!
For the latest updates, download the BuzzFeed News app for iOS and Android now!