What's Going On Around The World Today
U.S. President Barack Obama is delaying the withdrawal of American troops from Afghanistan. Two new suspects were identified in the 1988 Lockerbie bombing of Pan Am Flight 103 from London to New York. And how the paparazzi machine was no match for social media, celebrity revolt and the Great Recession.
HERE ARE THE TOP STORIES
President Barack Obama is delaying the withdrawal of American troops from Afghanistan until 2017.
This means Obama will not be able to end the 14-year war in Afghanistan before leaving office, as he previously planned.
"Afghan forces are still not as strong as they need to be," Obama said during an announcement at the White House yesterday. The 9,800 American troops in Afghanistan right now will stay there through most of 2016.
After that, at least 5,500 troops will remain at key bases throughout the country. "The decision underlines the growing opinion among military leaders that the Afghan authorities need additional help in dealing with a renewed wave of Taliban attacks," BuzzFeed News' Francis Whittaker and Jessica Simeone write.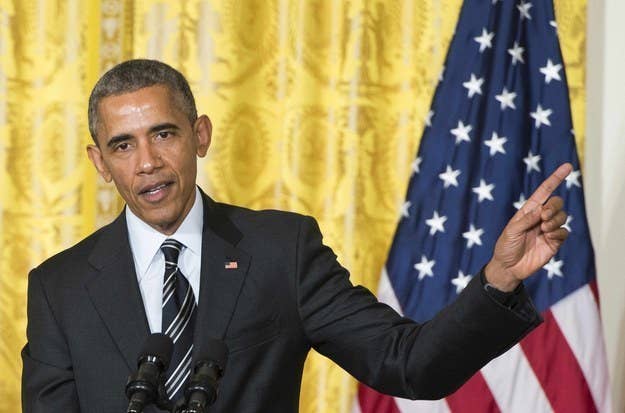 And a little extra.

The Taliban has been targeting women especially. Last month, when the Taliban conquered Kunduz, a strategic northern city, it "relentlessly hounded women with any sort of public profile, looted a high school, and destroyed the offices of many of the organizations that protected and supported women in Kunduz," the New York Times writes. As a result, a large number of educated women fled the city, many of whom have no intention of ever coming back.
And for more context: Some lessons from pulling out of Iraq in 2011 may have influenced Obama's decision to keep troops in Afghanistan, according to The New York Times. Here's an overview of the Taliban's hold over Afghanistan. And this graphic shows how Obama's plans in Afghanistan have changed over time.
WE'RE KEEPING AN EYE ON
European Union member states agreed on an action plan for Turkey that aims to ease the influx of migrants and refugees into Europe.
The pact, to which the EU leaders have decided to pledge "political support," hopes to keep more than two million Syrian refugees in Turkey where they currently are, preventing them from traveling through to Europe, the Guardian writes.
In return for Turkey's help, the EU is considering offering the country roughly $3.4 million, quicker visa-free travel to EU countries for Turkey's more than 75 million citizens, and the unfreezing of talks about the country's membership to the EU, BuzzFeed News' Francis Whittaker writes.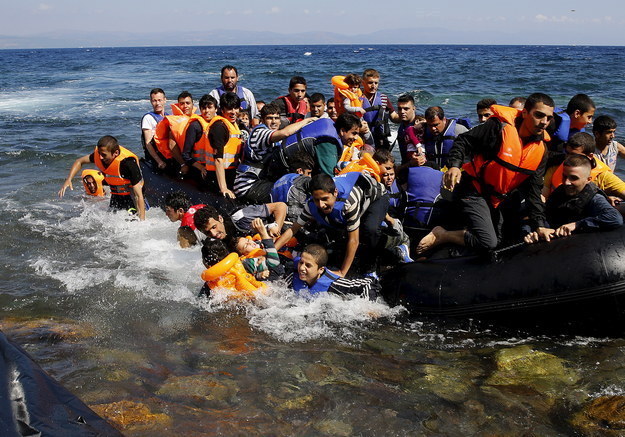 What's next?

No deal has actually been struck and diplomats are saying the money Turkey asked for isn't available. The EU leaders are continuing talks with Turkey on the topic over the coming days. There's also "much resistance among national leaders to fast-tracking visa waivers for the Turks," the Guardian writes.
If you want the latest news and stories, download the BuzzFeed News app for iOS and Android.
Two new Libyan suspects were named in the 1988 Lockerbie plane bombing case, which remains unsolved.
"The announcement is the latest twist in the one of the most infamous terrorist attacks in modern history," BuzzFeed News' Tom Namako and Rossalyn Warren write. Scottish and American prosecutors are looking to interrogate the new suspects in the 27-year-old terrorist attack known as the Lockerbie bombing.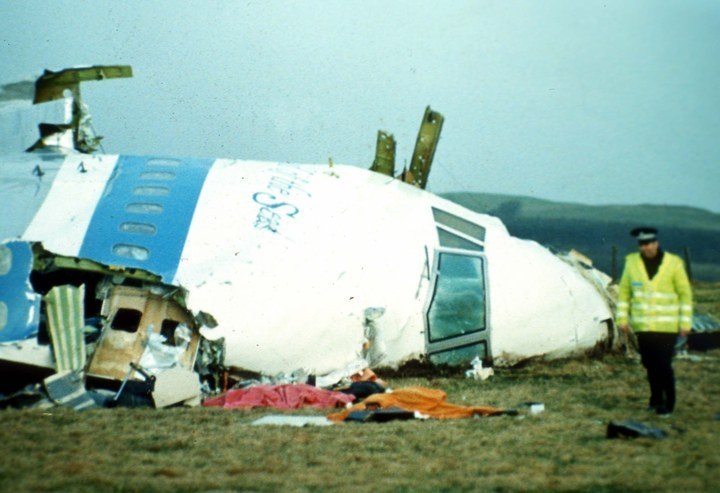 On December 21, 1988, the transatlantic Pan Am Flight 103 from London to New York was destroyed by a bomb. Parts of the plane's remains crashed in Lockerbie, Scotland. All 259 people on board were killed in the attack and 11 people were killed by the crashing parts.

Libyan Abdelbaset al-Megrahi was convicted of the bombing in 2001 and released eight years later on compassionate grounds after he was diagnosed with prostate cancer. Al-Megrahi died in 2012.
What's next?
This new breakthrough in the case comes a few days after the release of a documentary by filmmaker Ken Dornstein, whose brother died in the bombing. In his documentary — My Brother's Bomber, a three-part series — Dornstein tracks down two people who were suspected to be involved with the attack. Both are still alive in Libya, according to PBS.
Other family members of the victims told BuzzFeed News they're glad American and Scottish officials are still investigating the case, but that they're still looking for the whole truth about what happened.
DID YOU HEAR ABOUT THIS?
Was this man who died in a Michigan jail illegally incarcerated?
David Stojcevski died in a Michigan jail after being sentenced to serve 30 days for unpaid traffic tickets. Documents obtained by BuzzFeed News suggest the judge who locked him up violated the law by failing to assess if he was too poor to pay his fines.
Jail time for people who can't afford to pay their fines is gaining scrutiny. Critics are saying the practice is a "modern day debtor's prison," BuzzFeed News writes.
A recent BuzzFeed News investigation found that Texas municipal judges send people to jail because they can't afford to pay their traffic tickets, something that's against state law and a disaster to those who are already struggling.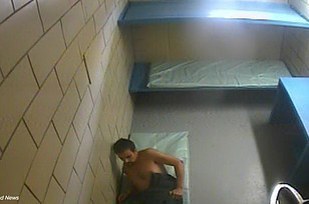 Our special guest this week is Annie-Rose Strasser, the managing editor for BuzzFeed News.
There's something purely joyful in Miranda July's interview with Rihanna. You can tell how giddy July is to be doing the interview. As the reader, you feel anxious about getting Rihanna to like July and, by the transitive property, you. And then it happens. And Rihanna is just as wonderful as you think she'll be. It's pure pleasure to read this piece.
In this piece, Mother Jones' Mark Follman takes what's become standard operating procedure for a mass shooting — potential warning signs, then an attack, then horror and heartbreak, then calls for action — and inverses it. He explores the world in which experts are trying to prevent mass shootings instead of reacting to them.
Foreign Policy went to the Kunduz hospital accidentally bombed by the United States, and got a harrowing exclusive look at the skeletal remains of both the building and its inhabitants. This is a picture of war as we never want to see it.
Wealth in politics is hard to envision, unless you do a fantastic job illustrating it, as this New York Times piece does. Using Monopoly pieces (monopoly — get it?), the authors give you visual cues to understand what it means that 158 families have spent $176 million so far on this year's election.
Happy Friday
Koko is a highly emotionally intelligent, 44-year-old gorilla, who has has never had any babies of her own, BuzzFeed's Sami Main writes. (You may remember her from when she met the late actor Robin Williams in 2001) For her most recent birthday, she got to meet some baby kittens and play with them. Other than making you feel all the feelings, the footage is meant to raise awareness that gorillas are endangered creatures that need protection. But grab some tissues, because you still might cry.
Want a news roundup like this in your inbox every weekday? Enter your email address to sign up now!
For the latest updates, download the BuzzFeed News app for iOS and Android now!