HERE ARE THE TOP STORIES
At least three Israelis died and at least 16 others were wounded in a shooting and multiple stabbing attacks in Israel today.
Two Palestinian attackers opened fire and stabbed passengers on a bus in Jerusalem earlier today. Israeli police shot the suspects, killing one of them, BBC News reports. The stabbing comes amid a month of spiraling violence, as both sides continue to live in fear, BuzzFeed's Sheera Frenkel writes.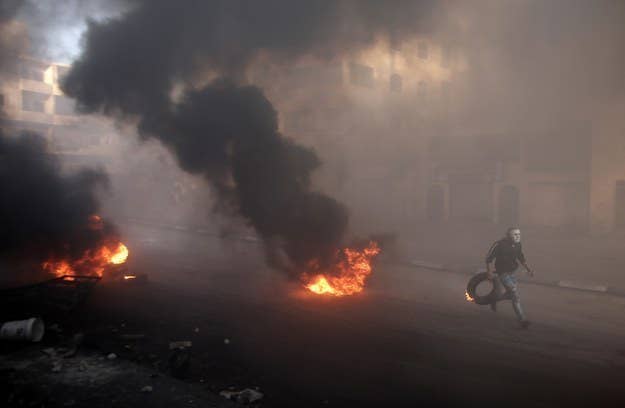 Over the last two weeks, two Israelis were killed and 20 more people were injured in roughly 15 separate stabbings. More than 26 Palestinians were fatally shot by police and other security forces, 10 of whom were identified as attackers, the Associated Press writes.

And a little extra.
The current round of violence is a bit different from prior uprisings. While former intifadas saw attacks mostly from organized Palestinian militant groups that earned government support, stabbings this time around are being done by lone individuals. Palestinian President Mahmoud Abbas has publicly denounced violence, the New York Times writes.
Leaders on both sides are facing heavy criticism from their constituency. Abbas' popularity has plummeted recently while Israeli Prime Minister Benjamin Netanyahu has been criticized for not being tough enough in his reaction.
Iran's parliament approved a deal on its nuclear program.
The agreement, which was endorsed by the United Nations Security Council, authorizes the easing of international sanctions against Iran for curbing its nuclear program.
While today's vote is a significant step toward officially implementing the agreement, the bill the Iranian government passed only allows for limited access to the country's military sites and mandates that a top Iranian body has to approve all international inspections, the Guardian writes. This still leaves room for disagreements between Iran and the other world powers.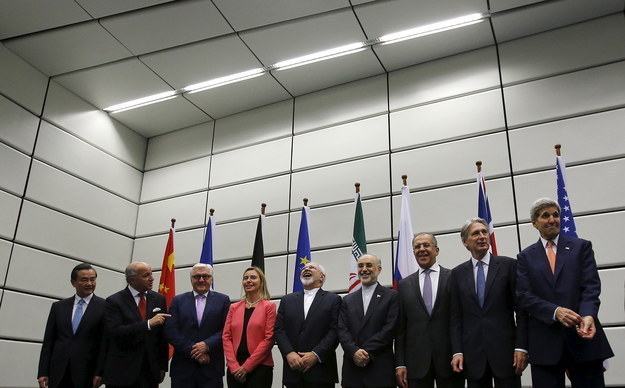 Roughly 20 months of negotiations between the U.S., the UK, France, China, Russia, and Germany culminated into the deal in July of this year. The bill still needs final approval from a clerical body before it becomes law.
Here's a timeline of how we got to the Iran nuclear deal.
If you want the latest news and stories, download the BuzzFeed News app for iOS and Android.
WE'RE KEEPING AN EYE ON
The Dutch Safety Board released findings from its investigation into why flight MH17 broke up over eastern Ukraine in July 2014, killing all 298 people on board.
The investigation found that a Russian-made Buk-missile struck the plane after being fired from a Russian-backed rebel area in Eastern Ukraine, Dutch newspaper De Volkskrant writes. Who decided to launch the missile, however, will remain a mystery and won't be resolved in the report.
The safety board also reportedly told roughly 600 family members this morning that the plane's passengers were unconscious seconds after the missile hit. The pilots died instantly, Dutch television reports.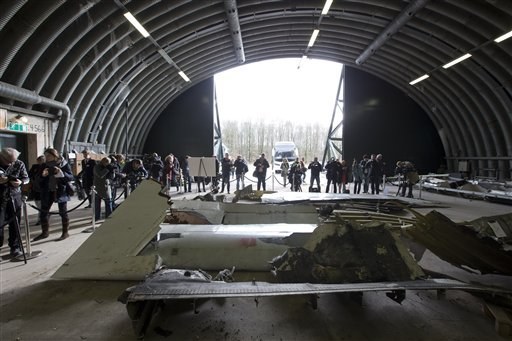 It also addresses why the Malaysia Airlines plane flew over the conflict region on its way to Kuala Lumpur from Amsterdam, and why relatives had to wait for days before receiving information about the victims, BBC News writes.

What's next?
Russia denies it made the missile and said it was launched from territory controlled by Ukrainian rebels. Russia's findings are largely seen as "a deliberate attempt to deflect attention away from the [Dutch] investigation," the Guardian writes.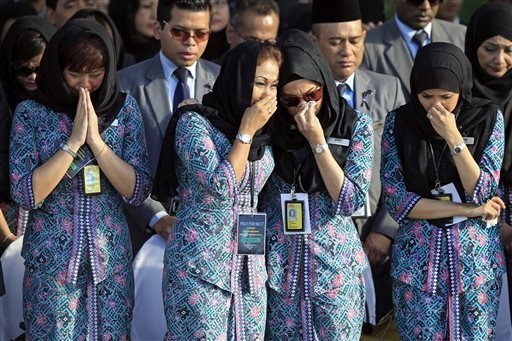 DID YOU HEAR ABOUT THIS?

The age old excuse, "I only read it for the articles!" will finally be true: Playboy will stop publishing nude photos.
The magazine, which was founded in 1953 and paved the way as a "tastemaker, an arbiter of style, and a vanguard for political, sexual, and economic freedom," is looking to modernize due to the ease of finding nudity online, BuzzFeed News' Claudia Koerner writes. Playboy will still feature playmates and provocative photos, but the female models will no longer be fully naked. The magazine's redesign will be introduced next March, the New York Times writes.
"It's not provocative to see nudity. In fact, it can actually limit our audience," Playboy Enterprises CEO Scott Flanders said in an interview with NBC.
Founder Hugh Hefner, 89, is still listed as the magazine's editor in chief. The magazine's first issue featured nude photos of Marilyn Monroe. Playboy saw its highest circulation, of 7 million copies, in 1972.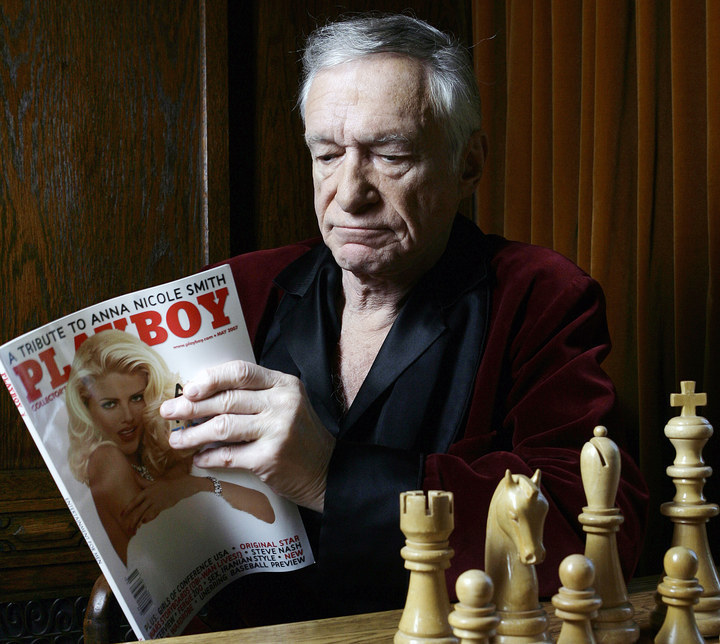 Happy Tuesday
Happy (almost) Halloween to Steve Daletas, a farmer in Northern California, who grew a nearly 2,000-pound pumpkin. That's basically the size of a small car. At exactly 1,969 pounds, the massive fruit (fun fact: a pumpkin is officially considered a berry) wasn't big enough to break the world record of 2,323 pounds, which was set last year in Germany. And if you're thinking of competing, be aware that growing a massive pumpkin isn't easy, BuzzFeed News' Jason Wells writes. It's a "painstaking process that involves daily vigilance, dozens of gallons of water a week, perfect soil conditions, and careful pruning."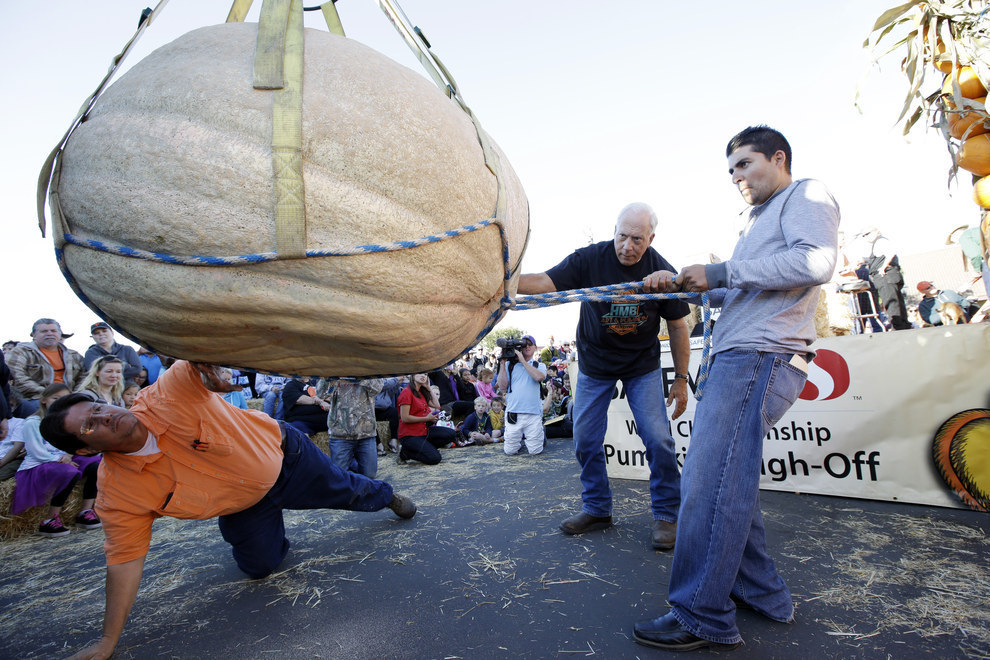 Are you a student or alumni at a Historically Black College or University? Do you have a personal story about your experience at an HBCU? We want to hear from you! Email your story todearbuzzfeed@buzzfeed.com and you could be in one of our videos. (PS: Want to know what kind of stuff we're looking for? The video will look like this)
This letter was edited and brought to you by Claire Moses and Brianne O'Brien. You can always reach us here.
Want a news roundup like this in your inbox every weekday? Enter your email address to sign up now!