What's Going On Around The World Today
The president of Belarus was elected for the fifth time since 1994, which could help relations with the West. Turkey says ISIS suicide bombers are the prime suspects in Saturday's deadly attack. And Hillary Clinton hangs with BuzzFeed.
ISIS suicide bombers are the prime suspects in Saturday's twin bombings in Turkey's capital that killed at least 97 people.
Turkey is in its second day of mourning following the bombings that occurred at Ankara's main train station Saturday around 10 a.m. local time. The bombing, which also left at least 246 people wounded, was the deadliest attack in the country's history, BuzzFeed News' Borzou Daragahi writes.
While the investigation into the incident focuses on militant group ISIS, nobody has officially claimed responsibility for it yet. Authorities have confirmed the attackers were suicide bombers, the prime minister's office said Monday.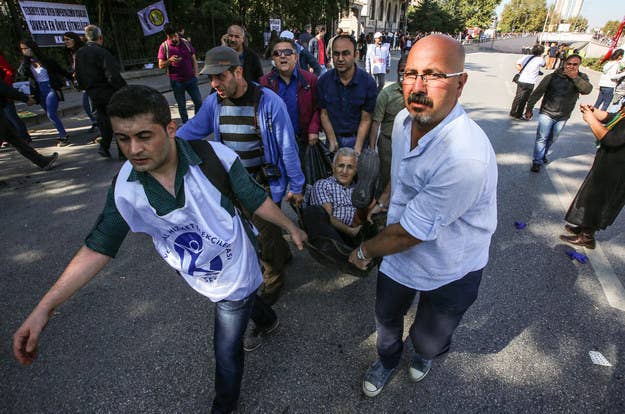 Mostly Kurdish-affiliated groups gathered to protest violence between authorities and Kurdish militant group PKK during Saturday's peace rally, which was "more like a political event for supporters of a Kurdish-led opposition party," Daragahi writes. The rally was organized in anticipation of the country's crucial, early elections on Nov. 1.

Kurds are the largest ethnic minority in Turkey — Syria, Iraq, and Iran also have a Kurdish population — and have been in conflict with the the country's government for almost 30 years.
And a little extra.
The turmoil in Turkey is closely related to violence in the rest of the Middle East. ISIS is threatening the country. Turkey is also facing a growing influx of refugees from Syria's civil war, economic uncertainty, and political instability, the New York Times writes.
Under these circumstances, Kurds have been looking for more autonomy and more rights. They have also aligned themselves with the governments of Iraq and Syria in their fight against ISIS.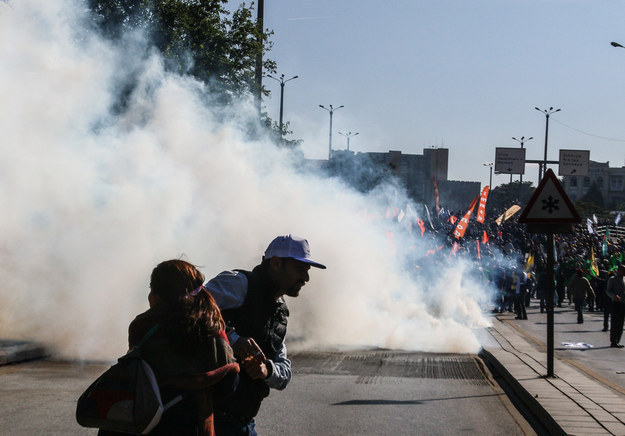 The president of Belarus won re-election in a landslide, which could help the country's relationship with the rest of Europe.
Belarus's long-term president, Alexander Lukashenko, won his fifth consecutive term since 1994 over the weekend, in an election that was "stacked in his favor," BuzzFeed News' Max Seddon reports from Belarus.
Lukashenko, 61, won roughly 80% of the vote, the exact number he predicted he would get a few days earlier. The leader claimed that this would give him the authority to negotiate with world leaders and improve relations with the West, Seddon writes.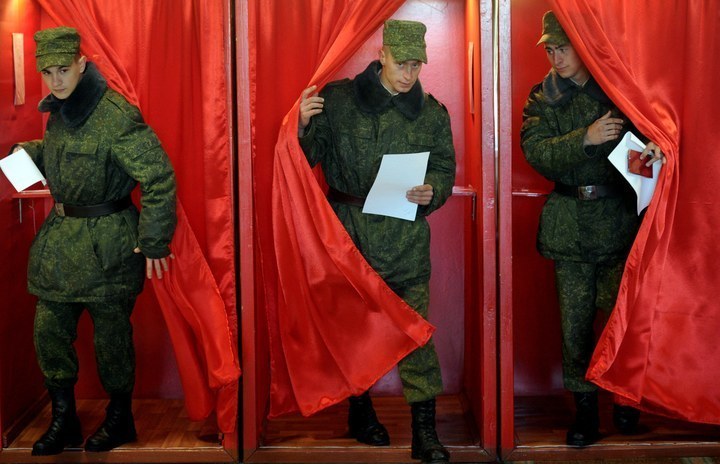 And a little extra.

Five years ago, Lukashenko's re-election led to mass protests and the imprisonment of leading opposition figures. The leader's iron-tight grip on the country has earned Belarus the nickname of "Europe's last dictatorship."
WE'RE KEEPING AN EYE ON
Washington Post reporter Jason Rezaian has been convicted in Iran, but it's unclear what that means exactly.
Iran's state television reported the conviction, but didn't included any further information. Rezaian, 31, who served as the newspaper's bureau chief in Tehran, was jailed roughly a year ago. Rezaian is an Iranian-American from California and has been working as an Iran correspondent for the Post since 2012.
"He was held for months before being charged with espionage, collecting classified information, collaborating with hostile governments, and propaganda against the establishment," BuzzFeed News' David Mack and Francis Whittaker write.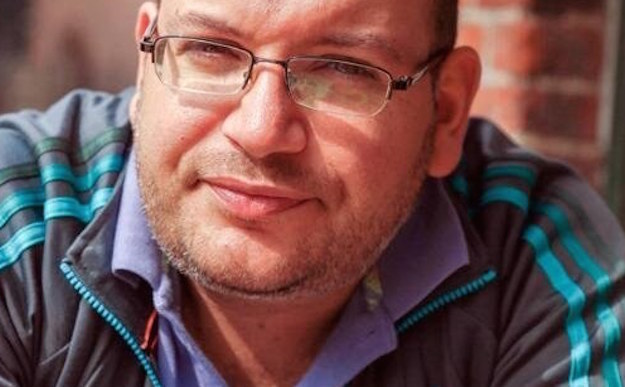 What's next?

Nobody knows what this means. It's also unclear whether the ruling included a verdict or a sentence, and if Rezaian's lawyers have received any information about it.
"This vague and puzzling statement by the government of Iran only adds to the injustice that has surrounded Jason's case since his arrest 15 months ago," Washington Post Executive Editor Martin Baron wrote in a statement. "The only thing that has ever been clear about this case is Jason's innocence."
A uniformed Memphis police officer was fatally shot on his way to work on Sunday.
Terence Olridge, 31, was shot multiple times while he was driving through a residential neighborhood Sunday afternoon. He later died in the hospital. He's survived by his four-month-pregnant fiancée, BuzzFeed News' Claudia Koerner writes. One suspect is in custody and the shooting is under investigation, police say.
Olridge's death comes two months after the fatal shooting of Sean Bolton, another Memphis police officer. Bolton was shot in early August while conducting a routine traffic stop.

What's next?
The facts of the case are still "very, very, sketchy," said Memphis Police Director Toney Armstrong. "We're at the beginning phase of this investigation. There are more questions than we have answers right now."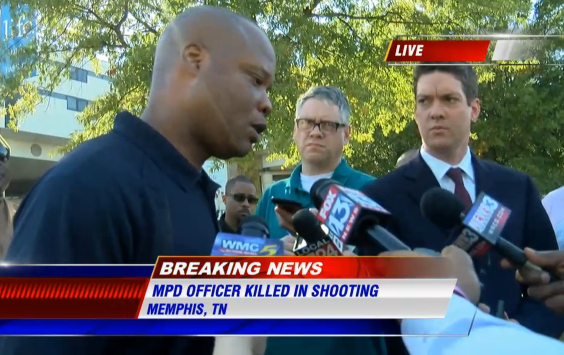 DID YOU HEAR ABOUT THIS?

Presidential hopeful and former Secretary of State Hillary Clinton chatted with BuzzFeed's Another Round podcast.
It wasn't exactly your ~typical~ interview. Another Round's Heben Nigatu and Tracy Clayton started off by offering Clinton some bourbon. (She politely declined.) "We asked her about everything from how she's dealt with sexism in Washington to her opinions on the characters from The Good Wife, and even got the scoop on why she never seems to be sweating," BuzzFeed writes. "You guys are the first to realize that I'm really not even a human being," Clinton said in response to the question about why she never seems to sweat. "I was constructed in a garage in Palo Alto."
Clinton also discussed sexism, demands of her campaign, Black Lives Matter, and why she doesn't sweat. You can listen to the entire podcast here. And you can subscribe to Another Round here.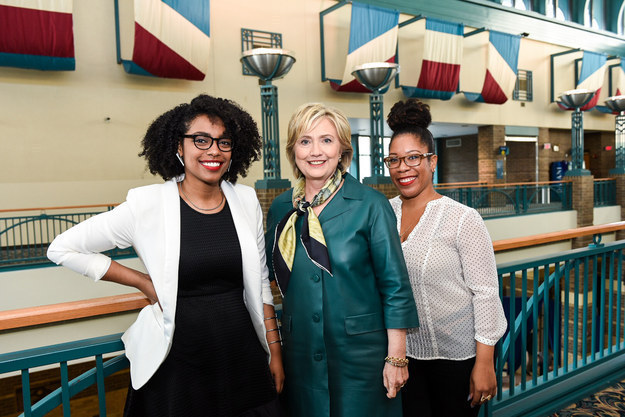 Happy Monday
Get excited because the potential new additions to the emoji alphabet have been released. We obviously love emojis and use them ~all the time~ to express our feelings. And starting next year, we might have 67 more options to choose from. There are lots of new faces, such as a cowboy face, a (green) nauseated face, and a sneezing face.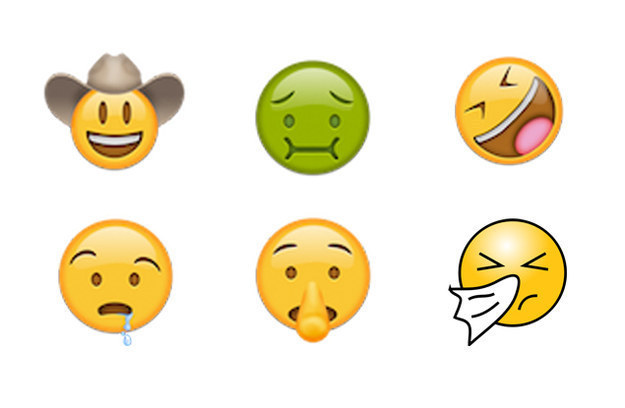 There are some new hand signals that would be nice to send your friends, such as a truly old-fashioned "call me sign," a handshake, and ¯\_(ツ)_/¯ … and get this: a selfie hand!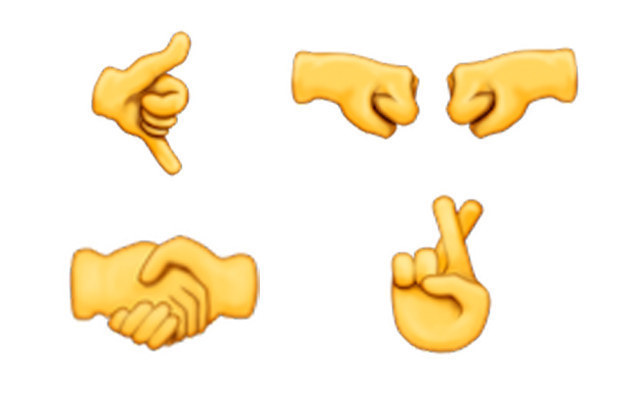 CORRECTION
A prior version of this post didn't clarify that the 67 new emojis still have to be reviewed before final approval.
Want a news roundup like this in your inbox every weekday? Enter your email address to sign up now!
For the latest updates, download the BuzzFeed News app for iOS and Android now!