HERE ARE THE TOP STORIES
Russia launched its first airstrikes in Syria to fight ISIS, but its attacks may actually have been aimed at Western-backed rebel areas instead.
While Russian President Vladimir Putin has said he wants to fight militant group ISIS — something the U.S. also wants to do — the strikes seem to have been targeted at Western-backed rebels who are fighting Syrian President Bashar al-Assad's government, according to Syrian activists' video from the ground.
The parliament's upper house in Russia, "which is a rubber stamp pliant to [Putin's] every will," granted him permission yesterday to launch the strikes, BuzzFeed News writes. The attacks also come a day after Putin and U.S. President Barack Obama met in New York to discuss the conflict.
Russia is a strong supporter of Assad. The U.S., meanwhile, has said that Assad's resignation is necessary to solve the four-year civil war in Syria. Russia's involvement in the conflict is "widely seen as stepping into the war to prop up its faltering ally in Damascus," BuzzFeed News' Mike Giglio and Munzer al-Awad write. Russia denied these allegations on Thursday.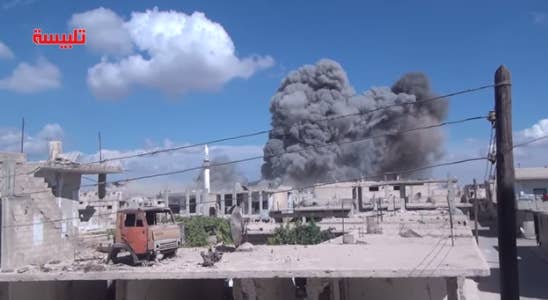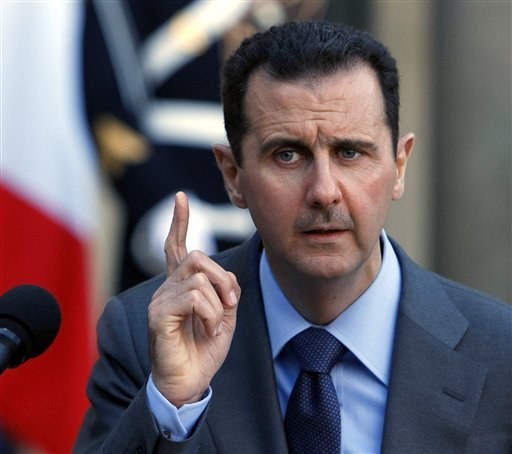 WE'RE KEEPING AN EYE ON
Hurricane Joaquin is making its way toward the Bahamas and could hit the eastern seaboard of the U.S. later this week.
The storm was upgraded to a Category 3 storm early this morning. Heavy rain, hurricane force winds, and storm surges are expected to hit the Bahamas tonight, according to the U.S. National Hurricane Center. More than 10,000 people live on the Bahamian islands that are in Hurricane Joaquin's path, CNN reports.
What's next?
It's still unclear whether or not Hurricane Joaquin will make landfall in the U.S. But some forecasters have warned that the storm could make landfall on the American East Coast by the weekend.
And here's why forecasters are having such trouble predicting Joaquin's exact path.
The governor of U.S. state Oklahoma temporarily halted the execution of Richard Glossip due to drug concerns.
Last minute questions about which chemicals would be used for Glossip's lethal injection caused Oklahoma Gov. Mary Fallin to suspend the execution for 37 days, "while the state addresses those questions and ensures it is complying fully with the protocols approved by federal courts," she said in a statement, according to BuzzFeed News' Tasneem Nashrulla and Chris McDaniel.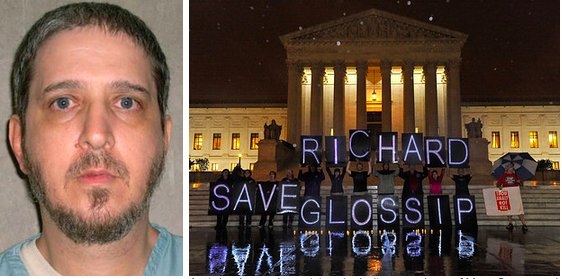 Oklahoma is one of the states that uses a "three-drug protocol." The first drug sedates the inmate (Oklahoma uses midazolam, a drug the U.S. Supreme Court ruled in June did not violate the constitution's Eighth Amendment ban on cruel and unusual punishment.) The second drug paralyzes the inmate, while the third drug stops their heart. Under Oklahoma's protocol, the third drug is supposed to be potassium chloride. But, "for reasons currently unknown, Oklahoma only obtained a different drug: Potassium acetate," Nashrulla and McDaniel write.

In Virginia, a U.S. District Court halted the execution of serial killer Alfredo Prieto, also over drug concerns. There, the court will " further examine Virginia's acquisition and planned use of lethal injection drug — pentobarbital — supplied by Texas," BuzzFeed News' Chris Geidner writes.
What's next?
Glossip's new execution date is Nov. 6. After 17 years on death row, Richard Glossip was scheduled to be executed yesterday for the 1997 murder of his former boss, Barry Van Treese. Glossip maintains his innocence and his lawyers filed petitions with the U.S. Supreme Court to stop the execution. Those pleas were denied.
Thus far in 2015, 21 people have been executed in the U.S. Earlier this week, Georgia executed the only woman on its death row, 47-year-old Kelly Gissendaner. And here's a map of what the death penalty looks like in the U.S. today.
DID YOU HEAR ABOUT THIS?
Russia-backed hackers tried to infiltrate Hillary Clinton's private email when she was secretary of state.
Five malware-infected emails, in the form of fake speeding tickets, were found in the latest batch of Clinton's emails released by the U.S. State Department. It's not clear if Clinton opened the emails or clicked on any of the attachments.
Three emails sent to Clinton in 2011 that included information that should have been considered "secret," which is the government's second-highest classification, were also found, according to the New York Times.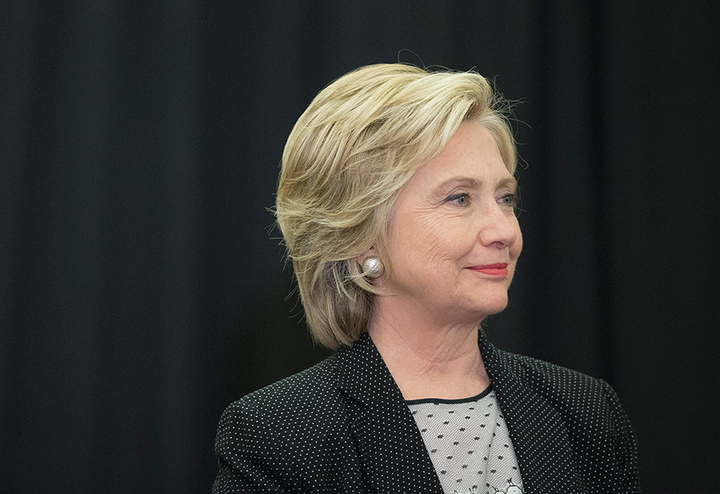 While serving as secretary of state from 2009 to 2013, Clinton used a personal email account exclusively, which was a "potent prescription for flouting the Federal Records Act and circumventing the Freedom of Information Act," Daniel Metcalfe, former director of the Department of Justice's Office of Information Policy, said. Last December, Clinton submitted roughly 55,000 pages of emails to the State Department after her own staff reviewed them. In May, a federal judge ordered the State Department to publicly release Clinton's emails in batches throughout the year.
If you want the latest news and stories, download the BuzzFeed News app for iOS and Android.
"The main thing you should know about autonomous vehicles is that they are utterly inevitable."
Google created a new prototype car and BuzzFeed News' Mat Honan took a ride in the "little round clown car looking thing." Google built the car from the ground up with the idea in mind that no human would ever actively steer it.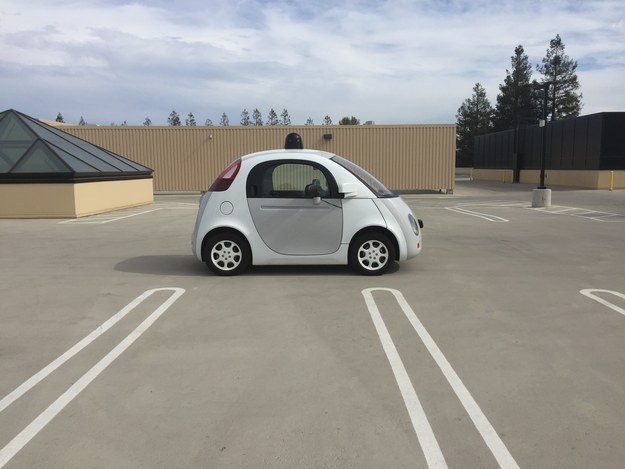 And Honan's experience was unlike being in any other car before: "You get in, put on a seatbelt, and sit next to a fellow passenger on a bench seat, but that's about it. To start the car, you push a button between the two of you and it just… goes. There's no steering wheel. No gas or brake pedals. There's not really even a proper dashboard: Just a display. It's roomy and cozy and feels a bit like riding in a gondola."
Quick things to know:
Happy Thursday
It's a known fact that parents on the internet are nothing short of hilarious. From important questions...
...to somewhat unnerving announcements.

Want a news roundup like this in your inbox every weekday? Enter your email address to sign up now!