What's Going On Around The World Today
A Russian warplane was shot down by Turkey near its border with Syria. American women are drinking more and men are drinking less. And impress your friends with 16 facts that don't sound right, but are actually true.
HERE ARE THE TOP STORIES
The U.S. State Department has issued a worldwide travel alert for U.S. citizens due to increased terrorist threats.
The alert, directed at Americans traveling abroad, cites increased terrorist threats and says "attacks may employ a wide variety of tactics, using conventional and non-conventional weapons and targeting both official and private interests." The alert is in effect through Feb. 24, 2016.
"Current information suggests that [ISIS], al-Qa'ida, Boko Haram, and other terrorist groups continue to plan terrorist attacks in multiple regions," the alert stated.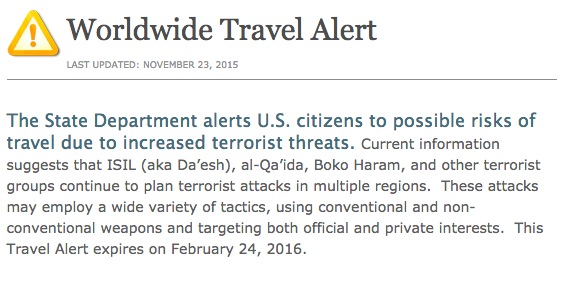 And a little extra.

Worldwide alerts have been used sparingly in the past. The last time the U.S. issued the rare alert was December 2014, BuzzFeed News wrote at the time. The alert — like the current one — was in place for three months, and mentioned a lone wolf attack in Sydney that killed three people and held 17 hostages for 17 hours.
One of the people arrested in Sunday's raids in Belgium has been charged with terrorism in connection with the Paris attacks.
The man, who wasn't identified, was charged with participating in the activities of a terrorist group and being involved in the Nov. 13 Paris attacks that killed 130 people and injured hundreds more. Authorities are still searching for one of the suspected Paris attackers, Salah Abdeslam.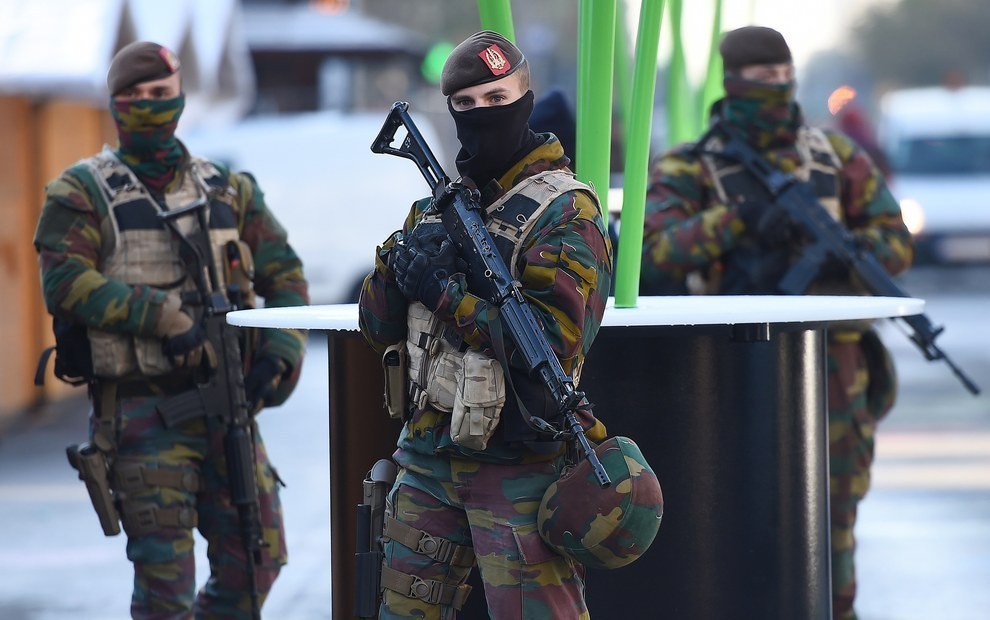 And a little extra.
A device that looks like a belt of explosives was found in a Paris suburb. The device was found in Montrouge, located south of Paris, in a pile of trash. French police told the Associated Press they matched the bolts and explosive type in the belt to the suicide vests worn by the Paris attackers.
Brussels is now on day four of its highest terror alert, which will be in place until at least Monday. Belgian Prime Minister Charles Michel said Brussels is still under a "serious and imminent threat." The city's schools and the city's Metro may reopen tomorrow, the prime minister said.
WE'RE KEEPING AN EYE ON
A Russian warplane was downed near Turkey's border with Syria.
A Russian warplane was shot down near Turkey's border with Syria Tuesday morning, with Moscow and Ankara giving conflicting accounts of the incident, BuzzFeed News' Francis Whittaker writes.
The Turkish military said the plane had been warned 10 times in a span of five minutes not to enter Turkish airspace, Reuters reports. Russia's Defense Ministry, in turn, denied the plane crossed the Syrian border, the Associated Press writes. It also said the plane was "most likely" downed by ground fire, contradicting Ankara's account. The ministry said it believes the pilots of the SU-24 ejected themselves following the incident, and said their fate was being determined.
Russian President Vladimir Putin said the shooting down of the jet was a "a stab in the back by the accomplices of terrorists" that would have "serious consequences" for Russian-Turkish relations.
And a little extra.

The plane crashed in a mountainous region, populated mostly by Syrian Turkmen (Syrians of Turkish descent). The Turkmen are a U.S-backed rebel group that opposes ISIS. The region saw "a government offensive in recent days under the cover of Russian airstrikes," according to the AP. Russia has launched multiple airstrikes in the region over the last week or so, in defense of Syrian President Bashar al-Assad's regime. The Turkish government — an ally of the U.S. — opposes Assad.
DID YOU HEAR ABOUT THIS?
American women are drinking more while men are drinking less.
Longstanding differences on alcohol consumption between men and women may be narrowing, according to a new federal study that found that not only are American women drinking more alcohol, but an increasing number of them are drinking more regularly, BuzzFeed News' David Mack reports.
Researchers found the percentage of people who reported drinking alcohol in the past 30 days increased for women from 44.9% to 48.3%. For men, however, there was a decrease, from 57.4% to 56.1%. The increase in alcohol consumption has medical officials concerned because it puts women at a greater risk for alcohol-related illnesses, the National Institutes of Health said.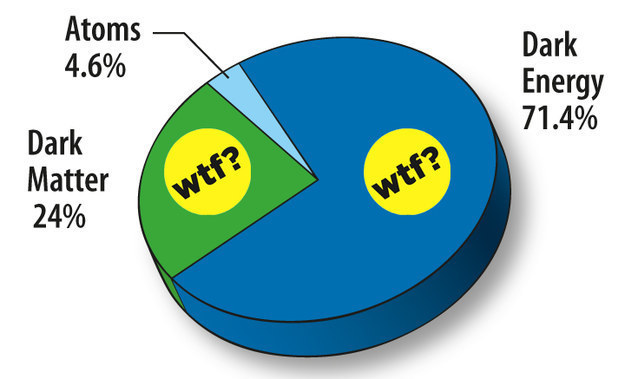 Want a news roundup like this in your inbox every weekday? Enter your email address to sign up now!
For the latest updates, download the BuzzFeed News app for iOS and Android now!