What's Going On Around The World Today?
Ten armed men attacked a Radisson hotel in Mali's capital. A new salmon is the first genetically modified animal to get U.S. approval for sale as food. And what you really need to know about "antibiotic resistance."
HERE ARE THE TOP STORIES
Gunmen stormed a luxury hotel in Mali and held more than 100 people hostage.
Ten armed men attacked the Radisson Blu Hotel in the Malian capital of Bamako on Friday morning. At the time of publication, hotel officials confirmed some 138 hostages were still in the building, BuzzFeed News reports.
Eyewitnesses said police surrounded the hotel and cordoned off roads leading into the neighborhood, BBC News writes. The men — armed with guns and grenades — entered the hotel shouting "Allahu akhbar" ("God is great" in Arabic), according to a senior military figure.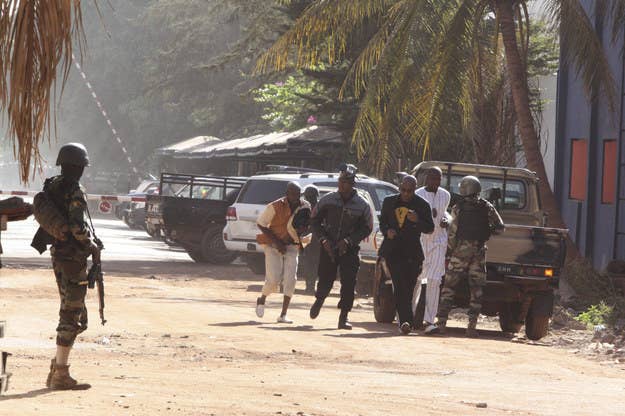 A third body was recovered from the scene of a raid linked to the Paris attacks, French prosecutors say.
Police found a woman's body in a search of the raided apartment. Another woman died after blowing herself up during the seven-hour raid on Wednesday in the Paris suburb of Saint-Denis.
Abdelhamid Abaaoud, the suspected key planner of last week's Paris attacks that killed 129 people and left hundreds more injured, was killed in the raid. ISIS claimed responsibility for the attacks.
And a little extra.
France is planning to push the United Nations to declare war on ISIS, with a resolution that calls on the members of the U.N. Security Council to "take all necessary measures" against the militant group, The Guardian reports.
If you want the latest news and stories, download the BuzzFeed News app for iOS and Android.
WE'RE KEEPING AN EYE ON
The U.S. House of Representatives passed a bill to pause the U.S. refugee program for Syrians and Iraqis until more screening is in place.
The new legislation would halt the resettlement of Syrian and Iraqi refugees in the U.S. until key federal agencies can certify that they have been properly vetted, BuzzFeed News' Tarini Parti writes. The bill passed 289-137, with almost unanimous Republican support and 47 Democrats voting in favor.
"This certification would come on top of the pre-existing extensive screening process for refugees seeking admittance to the United States, which currently takes over 18 months," The Guardian writes. President Barack Obama said he will veto the bill.
The U.S. government is using a secret national security screening program to vet certain incoming refugees, including those from Syria, according to an administration document obtained by BuzzFeed News.
And a little extra.
Where U.S. refugees come from and go (in charts): More than 70,000 refugees arrived in America last year, most of whom came from Iraq and Burma. Since 2005, about 31% of arriving refugees have been Muslim, BuzzFeed News' Jeremy Singer-Vine writes.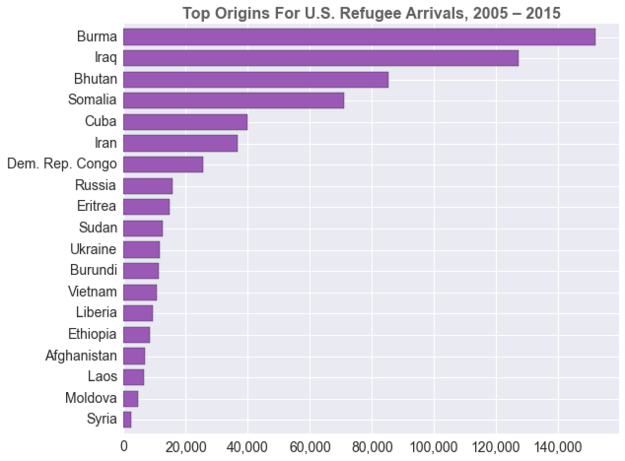 DID YOU HEAR ABOUT THIS?

What you really need to know about antibiotic resistance.
If you're not exactly sure what scientists mean when they say "antibiotic resistance," you're not alone: Very few people seem to understand what's going on. What it means is that bacteria are becoming immune to the drugs we use to kill them and it could mean the end of modern medicine as we know it, BuzzFeed UK's Tom Chivers writes.
A report in the Lancet Infectious Diseases journal says bacteria are becoming resistant to colistin, an antibiotic usually thought of as a "last resort." The so-called "superbugs" will increasingly become more common and harder to treat, Chivers writes.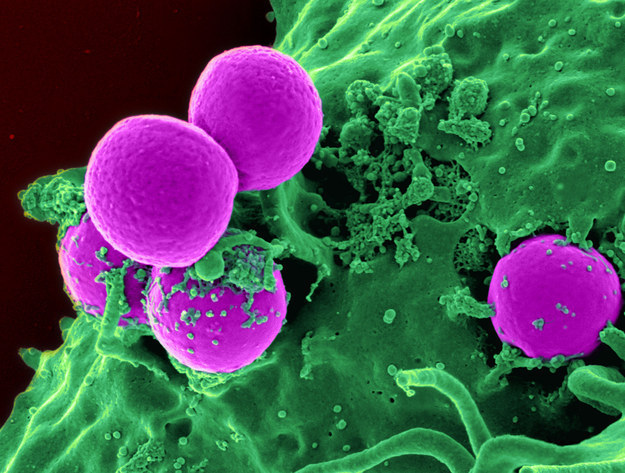 A new salmon is the first genetically modified animal to get U.S. approval for sale as food.
The U.S. Food and Drug Administration said it has approved the AquAdvantage salmon, which was designed to grow faster and with less feed than conventional salmon. The FDA doesn't require it to be labeled as genetically modified and has deemed it "safe to eat and as nutritious as food from other non-[genetically engineered] Atlantic salmon," BuzzFeed News' Venessa Wong writes.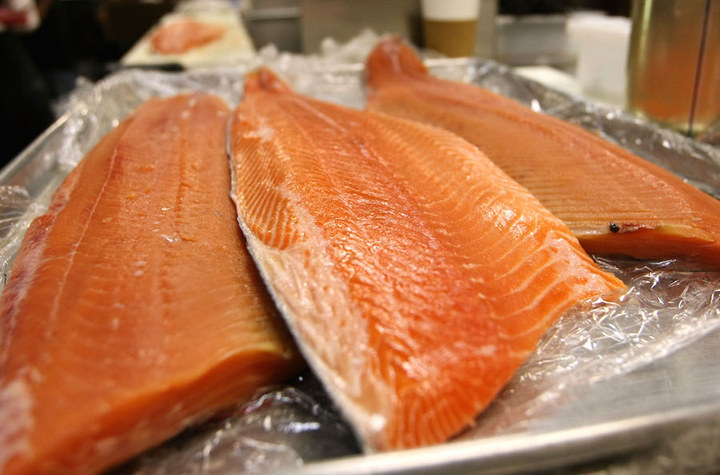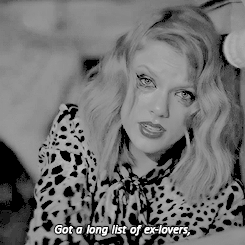 Our special guest this week is Emmy Favilla, BuzzFeed's copy chief, talking about some of her favorite stories she read online recently:
As a native New Yorker who has relied on the subway to get around since my commute to kindergarten, I find the history of the Metropolitan Transportation Authority and New York City subway system endlessly fascinating. This Atlantic story by James Somers delves into the complex (and outdated) systems in place that make it so damn difficult to simply install countdown clocks in most subway stations — and why, "at the current pace of installation, the subway system as a whole won't be converted to CBTC [communications-based train control] for another 175 years. It will cost $20 billion."
This New Yorker piece by Emily Witt about the "hippie-ish" couple behind Erowid, the online encyclopedia of psychoactives that "occupies a useful middle ground between unedited drug forums and scientific journals," was a fun read. It's a colorful profile of the site's creators as well as insightful exploration of the history of the site, how it's been perceived along the way, and the ways in which it has helped medical professionals and researchers.
In this beautifully written and compelling narrative, BuzzFeed News' Nicolas Medina Mora and Mike Hayes tell the story of a Somali-American teenager who was convinced by undercover FBI agents to take part in the (fake) bombing of a Christmas tree lighting ceremony. The FBI admitted to reading his electronic messages prior to the setup — and his lawyers attempted an entrapment defense — in a case that could potentially be the first to challenge the NSA's mass surveillance methods uncovered by Edward Snowden.
Happy Friday
Samantha Jackson and Farzin Yousefian were planning their wedding when a photo of a drowned Syrian boy captured in September changed everything. The couple had already picked out a venue in Toronto for their March 2016 wedding and made their 130-person guest list. But when they saw the picture of 3-year-old Aylan Kurdi, they changed their plans, BuzzFeed's Terri Pous writes. The couple tied the knot at Toronto's City Hall instead, and asked their guests to donate money to Syrian refugees, rather than giving presents. The bride told BuzzFeed, "People need to be reminded that a humanitarian crisis requires a humanitarian response."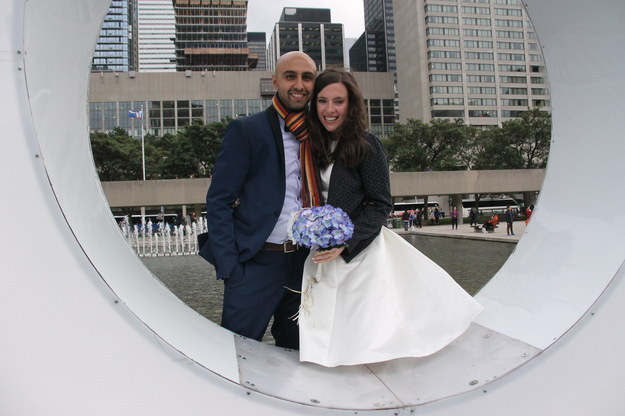 Want a news roundup like this in your inbox every weekday? Enter your email address to sign up now!
For the latest updates, download the BuzzFeed News app for iOS and Android now!