For the latest news and updates, download the BuzzFeed News app for iOS and Android (available in Canadian, UK, Australian, and U.S. app stores).

WE'RE KEEPING AN EYE ON
Protests at a Donald Trump rally turned violent in Albuquerque, New Mexico, on Tuesday.
A group of 100 protesters pushed through police barricades outside the Albuquerque Convention Center where Trump was speaking. Demonstrators were seen throwing rocks and bottles at officers on horseback and burning Trump T-shirts. At least one arrest was made, BuzzFeed News reports.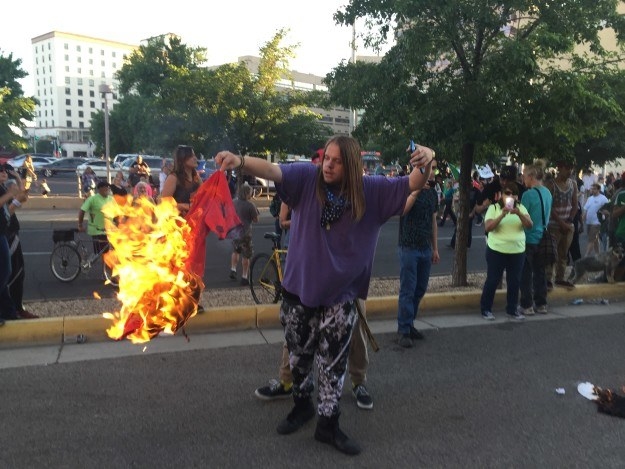 Writers on Trump

More than 450 authors have signed a petition against Trump. Stephen King, Amy Tan, Junot Díaz, Michael Chabon, and Dave Eggers are among the famous writers who signed an open letter that opposes the presumptive Republican nominee's presidential candidacy. The statement is now open to the public as an online petition, and has since accumulated more than 1,000 signatures.
DID YOU HEAR ABOUT THIS?
Surviving a month without cash.

In search of the cashless, cardless, walletless, frictionless future promised by Silicon Valley and the booming financial tech industry, BuzzFeed News' Charlie Warzel spent a month living in it. That meant abandoning his wallet and only using payment apps. We chatted with Warzel about his month of living wallet-free. Check out the video here.
What did you learn?
So much of financial technology is just a digital copy of the stuff we're using every day. Apple Pay is basically a digital version of a credit card and not — as they'd have you believe — some huge technological leap forward. I think we're still in the real early days of the digital-money future. The next few years will see a huge shift in behavior, but it's going to take some time before we're all walking around without wallets.
What happened that you didn't expect?
Relying solely on my phone to pay pushed me to different extremes. There were the big-box retail chain stores (such as Best Buy, Whole Foods, Starbucks) that accept things like phone payments and Apple Pay and then there were really fancy, overpriced boutique coffee shops with $5 lattes.
That and getting a microchip injected inside me! I did not expect I'd do that when I initially took on this project.
Talk to us about that chip — what did that feel like?
It definitely hurt way more than people said it would but it's also not exactly surgery. People have been asking me all the time if I'm going to get it removed and for now, I see no reason I need to do that. It's just a weird little reminder and a decent way to make conversation at a party.
Where do you see the future of money going?
Finance is one of the few industries that is really decently protected from disruption so it's going to be gradual to see any real change that will help those without bank accounts and those who truly want to live off the grid. But I think there's reason to be verrrrry cautiously optimistic: Silicon Valley and financial tech just need to prioritize innovation that simplifies and doesn't exclude.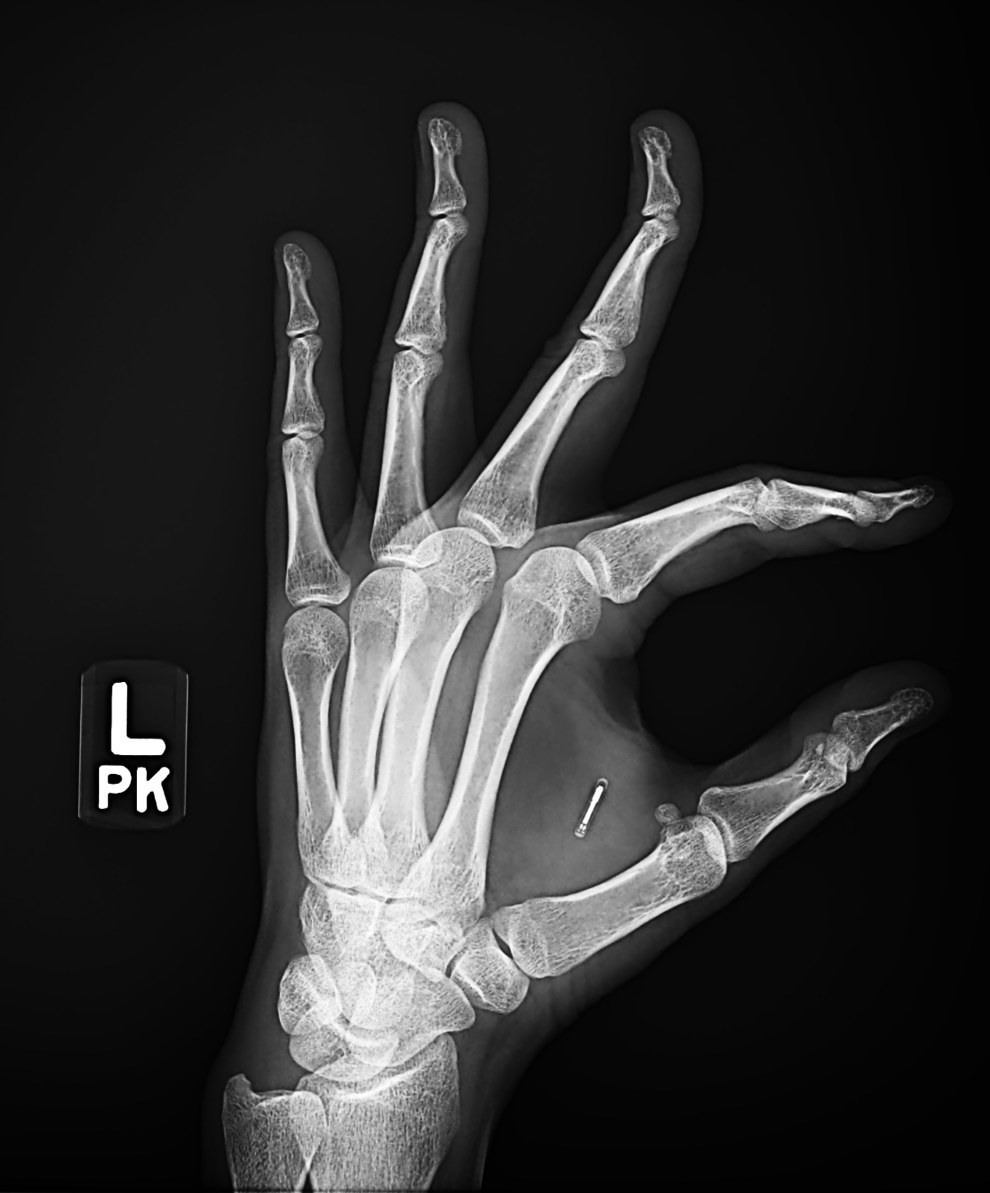 Want a news roundup like this in your inbox every weekday? Enter your email address to sign up now!