What's Happening In The News Today
Baltimore's mayor has asked the U.S. Department of Justice to investigate the city's police department. Today is the U.K. general election. And what's the one thing you want your mom to know?
HERE ARE THE TOP STORIES
Today's U.K. general election is one of the closest in decades. Three of the final polls by the U.K.'s top firms indicate that the major parties — Prime Minister David Cameron's Conservatives and Ed Miliband's Labour Party — are neck and neck. The party with the most seats in the House of Commons usually forms the government and its leader will nearly always go on to become the next prime minister. However, a party needs a majority of the 650 seats and none are likely to reach that number in this election without forming a coalition, which is going to be incredibly hard.
"If Prime Minister David Cameron returns to power, Britain will embark on a fraught and unpredictable discussion about its membership in the European Union" and whether to leave the 28-nation group, New York Times' Stephen Castle writes. However, the EU issue resonates little with voters in this campaign, which has been dominated by other domestic issues, according to Castle.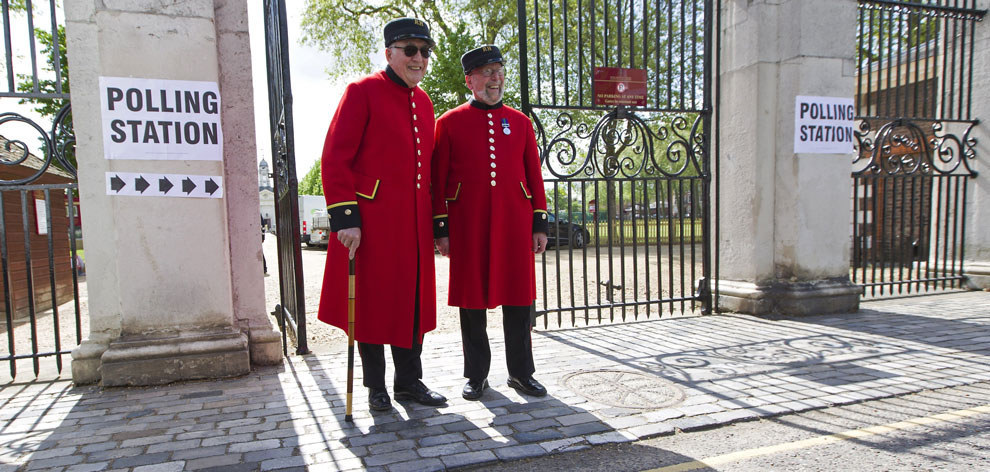 And a little extra.
With the election today, we asked Jim Waterson, BuzzFeed UK deputy editor, two quick questions to catch us up.
Pretend I'm someone who's not from the U.K. and haven't been following the election. What are some of the biggest issues?
WATERSON: This is an election that has been mainly defined by the breakdown of the British political system, with sideline debates about the state of the economy and our nationalised health service. Traditionally, Britons overwhelmingly voted for either the right-wing Conservatives or the left-wing Labour, who then won a majority of the seats in the House of Commons and won the right to form a government. But they're shedding seats to small parties such as right-wing U.K. Independence Party and the Scottish National Party, which wants independence for Scotland.
As a result, the main story of the election has been a debate over who will form a coalition when the results are in.
What's the likely outcome? What would be a surprise?
WATERSON: It genuinely is too close to call. The Conservatives are expected to win slightly more seats than Labour but not nearly enough to win a majority and govern on their own. A lot hinges on results in just a handful of highly unpredictable seats – and who can cobble together a coalition afterwards. We really are going into this with no idea who will be prime minister by the weekend.
You can follow BuzzFeed UK's general election coverage here.

Baltimore's mayor has asked the U.S. Department of Justice to open a civil rights investigation into the city's police department. "In the kind of inquiry [Mayor Stephanie] Rawlings-Blake and the council are seeking, the Justice Department's civil rights division examines whether officers have a history of discrimination or of using force beyond standard guidelines," Luke Broadwater writes in the Baltimore Sun. The mayor's request comes after six Baltimore police officers were charged in connection to the death of Freddie Gray, a 25-year-old black man who died a week after sustaining an injury while in police custody. The mayor also announced that all officers will be equipped with body cameras by 2016.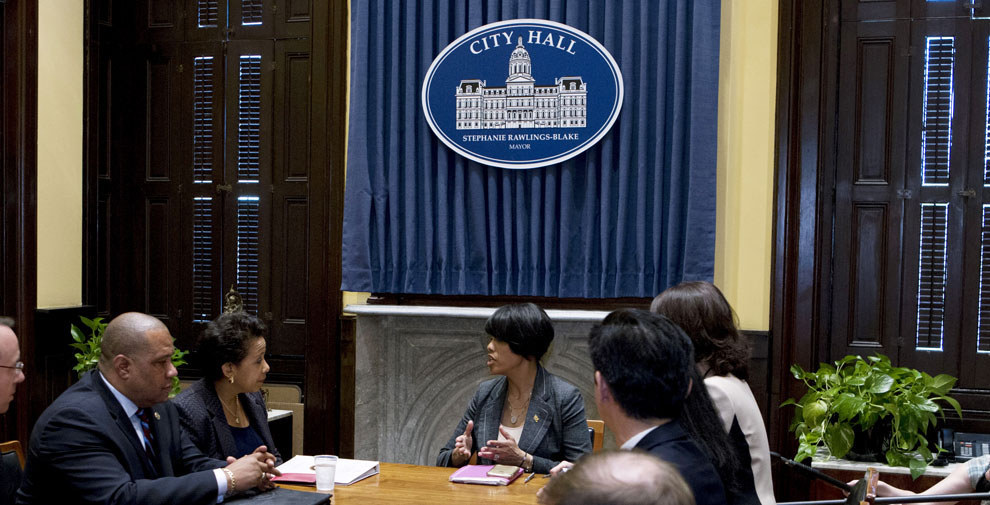 And a little extra. Meanwhile, Chicago has become the first American city to create a reparations fund for victims of police torture, NPR reports. Yesterday, the City Council unanimously approved a $5.5 million fund for individuals who suffered police torture between the 1970s to the early 1990s. During these years, more than 100 young black men were subjected to violent torture by detectives under police Commander Jon Burge, according to the Huffington Post.
WE'RE KEEPING AN EYE ON
The climate change blame game has begun, and it's getting ugly. This story is dense, but let's start here: Policy experts are fighting over how to deal with the rising carbon emissions causing global warming. In December, world leaders are expected to take up the issue when they convene in Paris for the United Nations conference on climate change. "For climate policy experts, the best expected outcome — a series of nonbinding commitments from individual countries to curb emissions — would still leave us hurtling into the danger zone, long defined as a rise in the average global temperature of 2 degrees Celsius by 2100," BuzzFeed News' Peter Aldhous writes. One policy expert, Oliver Geden, argues that these projections are very ambitious and that scientists are being "way too responsive" to politicians. Geden calls the 2-degree target "scientific nonsense."
What's next? This dispute between Geden and climate scientists reflects a larger split that's taking place in the climate science and policy space. "On one side are those who aren't prepared to abandon the 2-degree target, while the other side are those who say it's an impractical goal that has outlived its usefulness," Aldhous writes.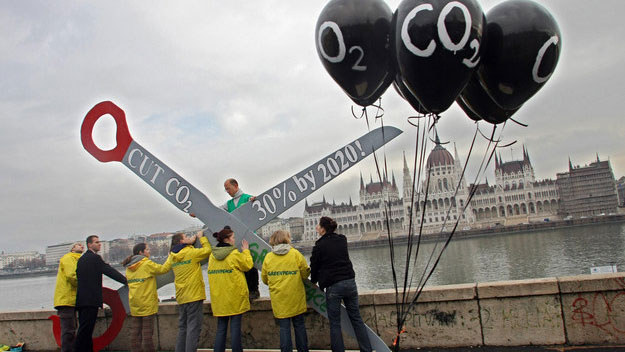 DID YOU HEAR ABOUT THIS?
Four Afghan men have been sentenced to death for the mob killing of a woman in Kabul. Farkhunda, a 27-year-old who is reported to have been a religious scholar, was brutally killed by an angry mob who falsely accused her of burning a Qu'ran, according to Newsweek. The incident, which took place in March, was captured on video and sparked protests in Kabul against Afghanistan's poor record on women's rights. The four death sentences are part of a wider trial involving 49 suspects.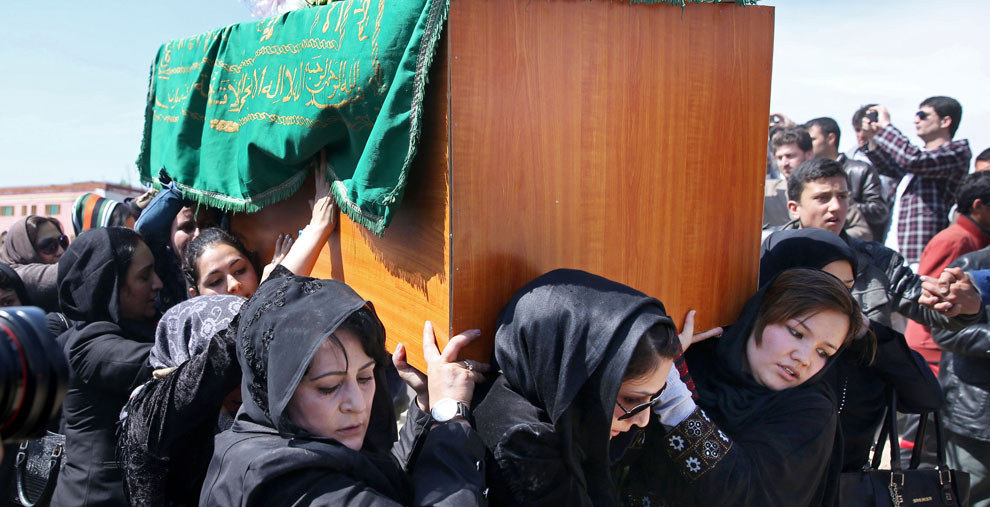 There is increasing evidence that the Syrian government is using chemical weapons again. Rescue workers in the country say President Bashar al-Assad's regime has started dropping chlorine bombs on insurgent-held areas, according to the New York Times. These reports come two years after Assad agreed to take apart Syria's chemical weapons stockpile. The U.N. is currently making efforts to determine who is responsible for the use of chlorine bombs, which are hard to detect.
Creepy companies are making money by forcing unwanted ads onto your computer. A new study draws attention to a secretive network of companies profiting from "ad injectors" — a type of software that forces unwanted and potentially dangerous ads onto computers. "Millions of users are seeing ads delivered by software that in 30% of cases can be characterized as malicious," BuzzFeed News' Joseph Bernstein writes. The study, conducted by Google and two universities, also found that many advertisers have no idea they are part of ad injection networks.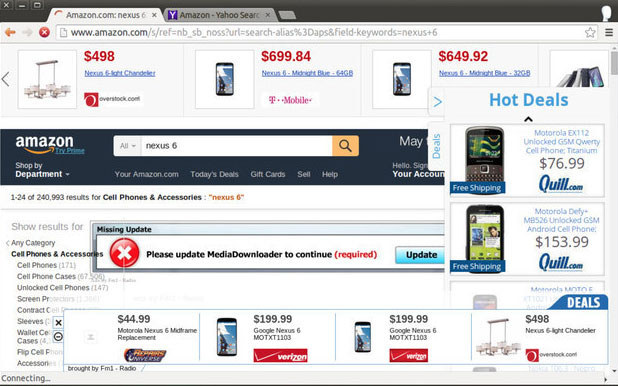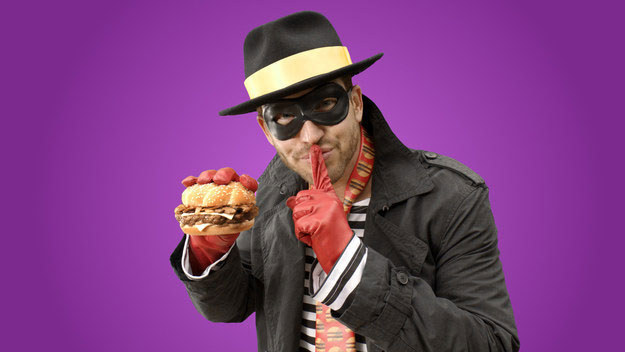 HAPPY THURSDAY
What's the one thing you want your mom to know? With Mother's Day coming up on Sunday, the creative agency SoulPancake went around a neighborhood in Los Angeles asking a bunch of people that question — and they made a video of their beautiful responses. This one right here goes out to all the mamas.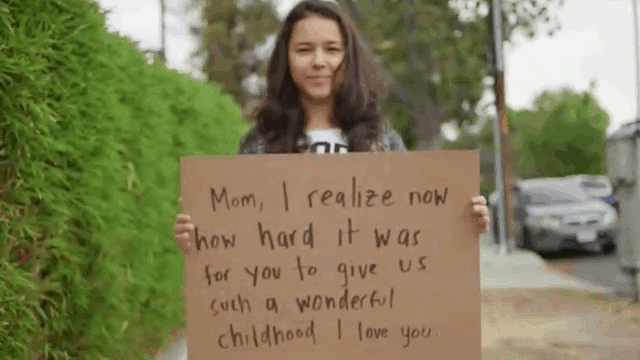 Want a news roundup like this in your inbox every weekday? Enter your email address to sign up now!