HERE ARE THE TOP STORIES
Taliban leader Mullah Mansour was killed in a drone strike in Pakistan on Saturday.
An Afghan intelligence agency and U.S. President Barack Obama confirmed the news on Sunday. The U.S. says Mansour had been "an obstacle to peace and reconciliation" who was involved with planning attacks that have killed thousands of people. Officials said the Taliban leader had been actively planning attacks on facilities in Kabul and throughout Afghanistan, BuzzFeed News reports.
U.S. elections: The National Rifle Association, the biggest gun rights advocacy group in the U.S., has endorsed Donald Trump for president.
Wayne LaPierre, executive vice president and CEO of the NRA, said Trump offers a new vision for the nation, and lambasted Democratic frontrunner Hillary Clinton and President Barack Obama for their stances on gun control.
And Trump gave his first address to a major Hispanic group — you can read the full transcript here.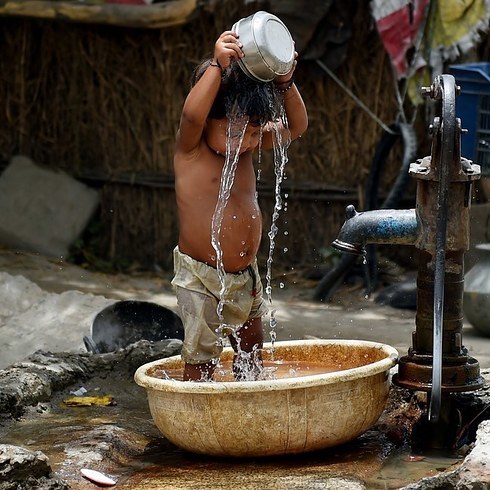 Shot and killed just shy of his 18th birthday, Deonte Hoard was one of 489 homicide victims in Chicago last year, the city's highest total since 2012. How this happened — and how it keeps happening — is both one person's story and the story of how a community has been forced to adjust to murder as an everyday fact of life. Samaha told us more about his reporting:

What do you think is most misunderstood about the homicide numbers in Chicago?
We often discuss the converging socioeconomic factors that have driven Chicago's murder rate, but we rarely discuss the climate of fear. A lot of the young people who carry guns do so because they're scared of somebody pulling a gun on them first.
You regularly report on crime and police in America — what feels different about what's happening in Chicago?
I don't think anybody can say with certainty why the violence is higher in Chicago, and that's what makes it such a tragic and fascinating place today. A lot of locals blame the city's long history of corruption for the problems we're seeing in headlines. It has protected a police department that has brutalized communities for decades, and this has produced a sense of mistrust and disillusionment toward city authorities.
Why did you think Deonte's story encapsulated what's happening there?
Because it felt so arbitrary, so random, so unresolved. His life reflected the aspiration so many teenagers have to escape their circumstances. His death reflected the fear so many teenagers must live with and fed the sense of hopelessness some of them succumb to. He was killed while walking to the park to play basketball after school. More than a year later, the police still have not arrested anybody and nobody seems to know for sure the motive behind the killing.
This letter was edited and brought to you by Claire Moses and Brianne O'Brien. You can always reach us here.
Want a news roundup like this in your inbox every weekday? Enter your email address to sign up now!